Do you appreciate classic items? What about classic avatars in games?
If you are interested in those and especially classic Roblox avatars then you've come to the right place.
Because we are going to talk about Roblox's Classic Noob character today.
Sounds intriguing, right? Would you like to have one?
Then, let's delve further and look at how to make a Classic Noob Character in Roblox.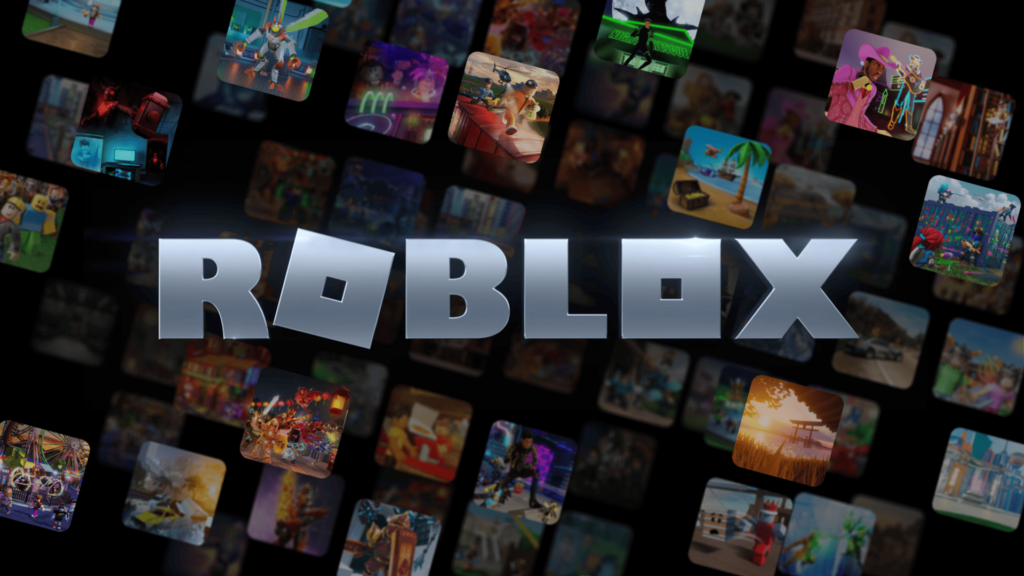 What/Who is Roblox Noob?
Noob is an internet slang term that refers to a new or unskilled participant and is commonly used by players as an insult to other players.
However, people frequently refer to other people as noobs as a form of sarcasm or in an attempt to frustrate the other player.
Conversely, in Roblox, it might be interpreted as a fashion statement. It is not regarded as a negative term, but rather as an Iconic one.
This is why many Roblox communities have emerged to celebrate and wear the classic noob attire with pride.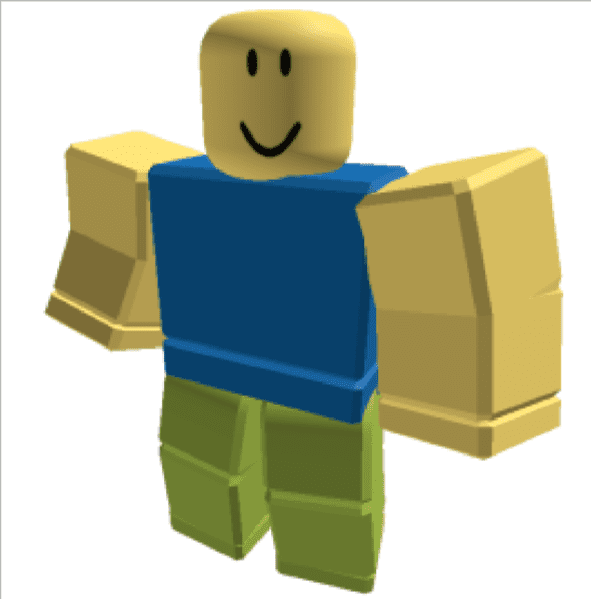 So, let's take a closer look at how we may make our own Classic Noob character in Roblox for free.
How to Make a Classic Noob Character in Roblox
Simply follow the steps below to make a Classic Noob character in Roblox.
Step 1: Log in to your Roblox account using your username and password.
Note: If you don't have a Roblox account you can "sign up" and create one.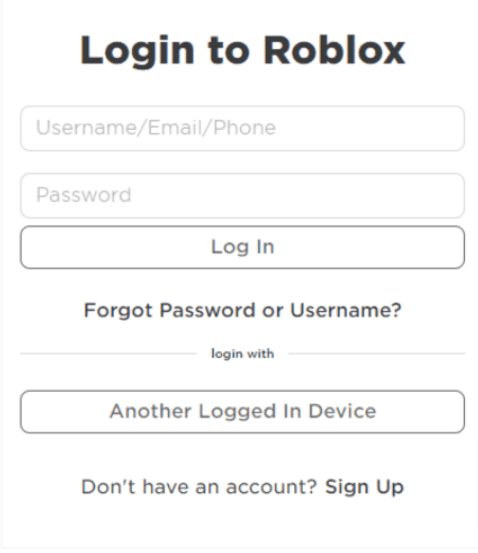 Step 2: After you have logged in, you will be directed to the Home page of Roblox.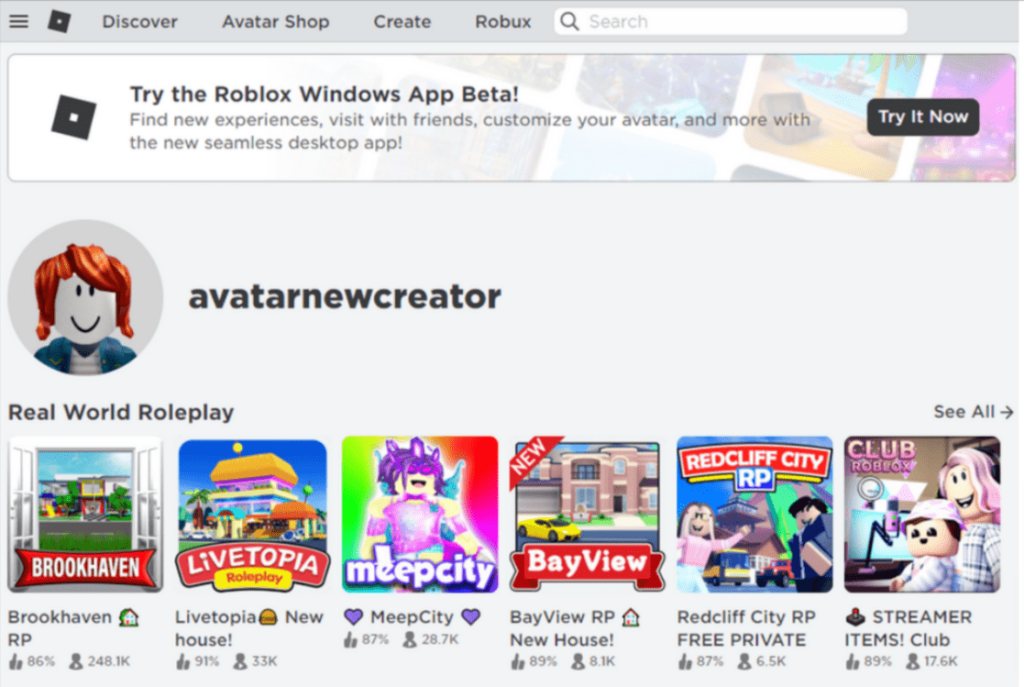 Once you're on the Roblox home page, click on the upper left corner for more options. Select Avatar from the drop-down menu.
Step 3: You will be taken to the Avatar Editor.
On the right side, you can see multiple options such as Characters, Accessories, Body, and Animations, while on the left side, you can see a preview of your Avatar.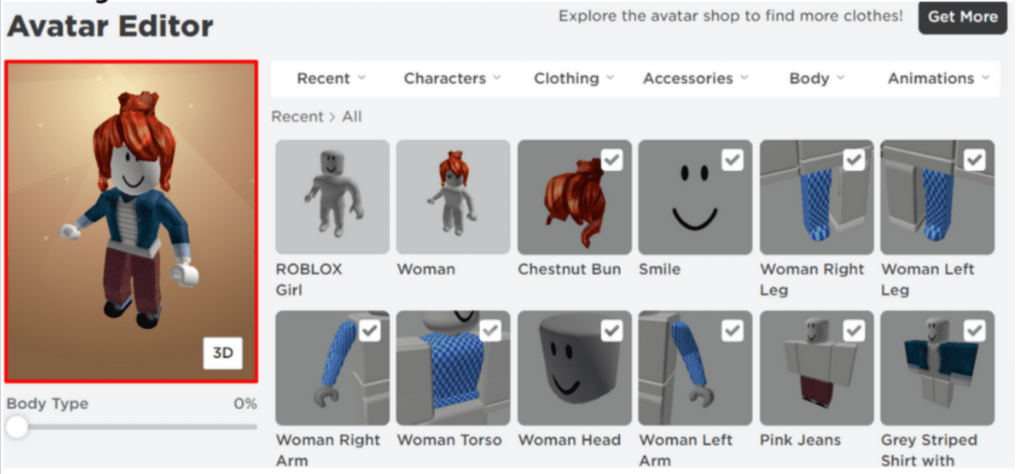 Step 4: Uncheck all of the items on the left side that have been selected.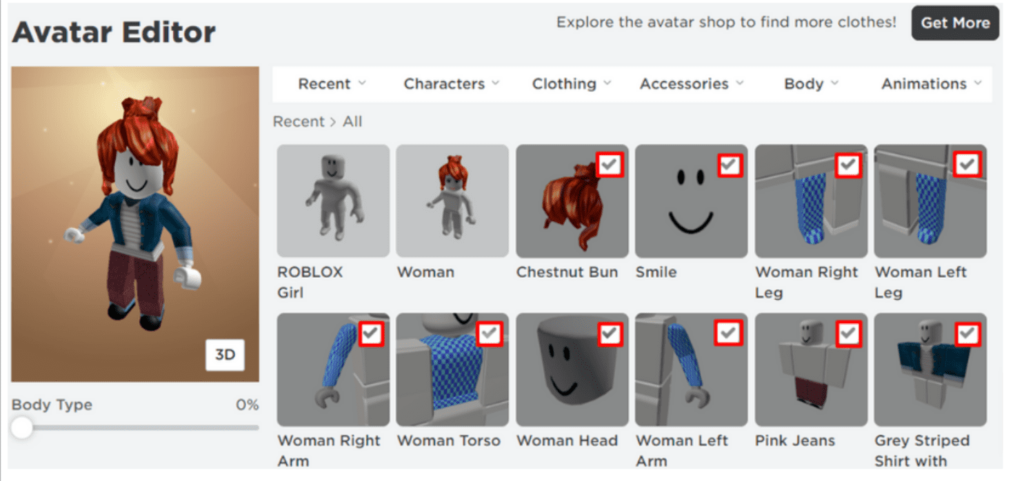 Note: Unselect all of the selected items to achieve the desired noob character effect. As a result, your avatar will change, as shown in the preview.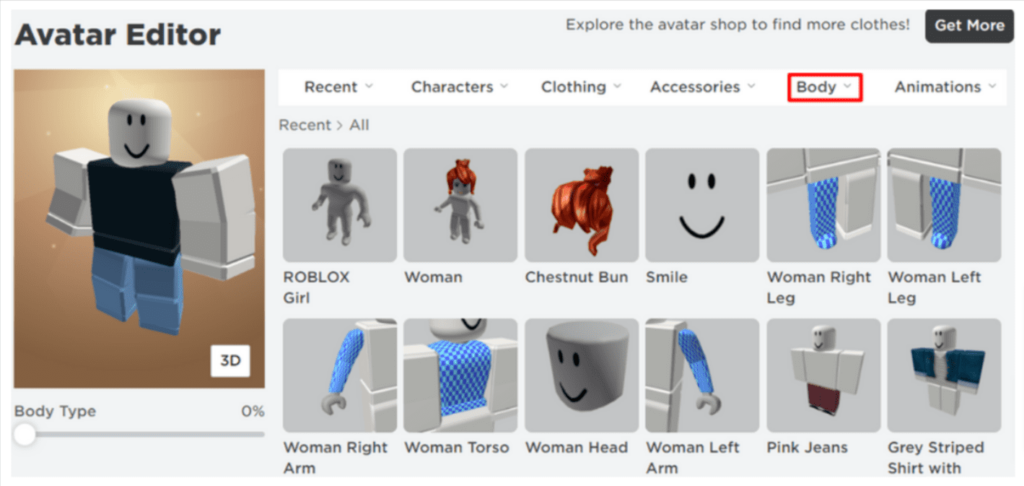 Step 5: Click or hover on the Body tab. You will see a variety of options associated with the Body tab. Select Skin Tone from the list.

Step 6: In the Skin Tone section, click on Advanced.
A color palette, as well as specific body parts, are available in the Advanced section.
For the Left Arm: Choose a bright yellow color from the palette.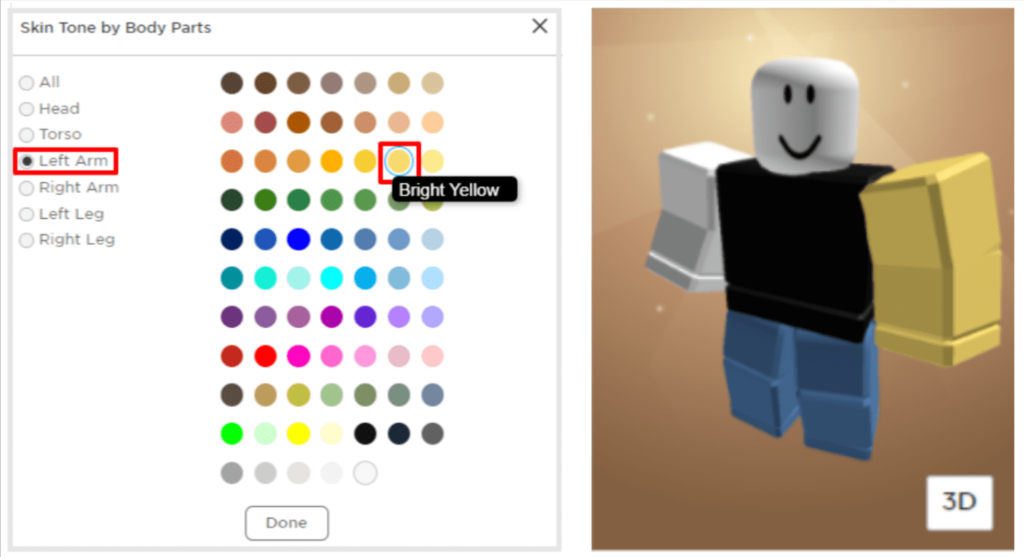 For Right Arm and Torso: Choose a bright yellow color for these parts as well.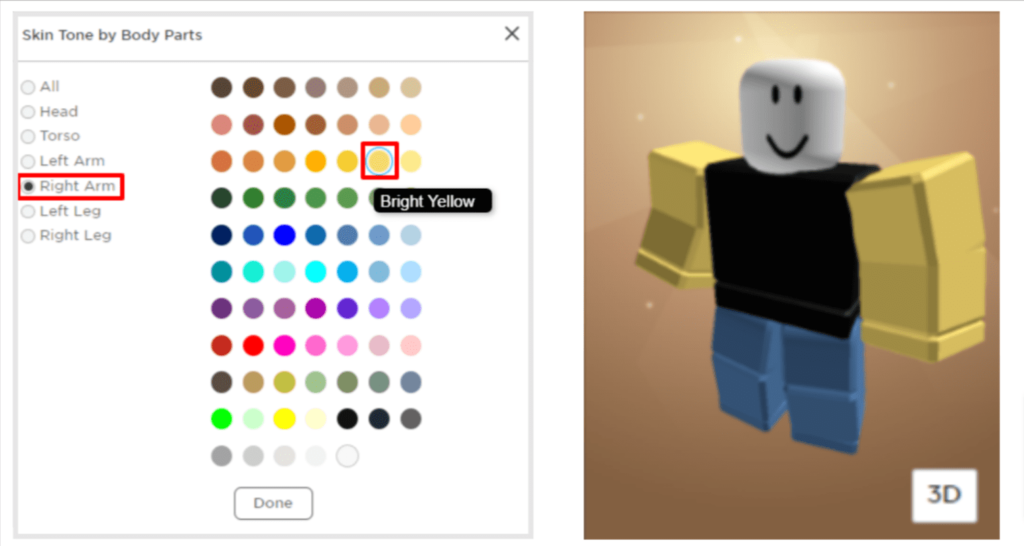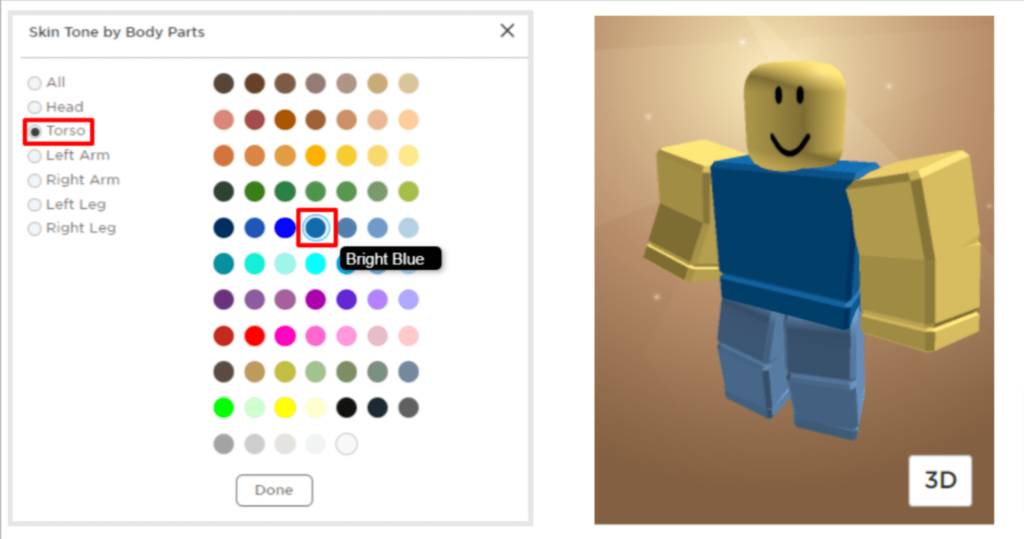 Right and Left Leg: For these body parts choose a bright yellowish-green color.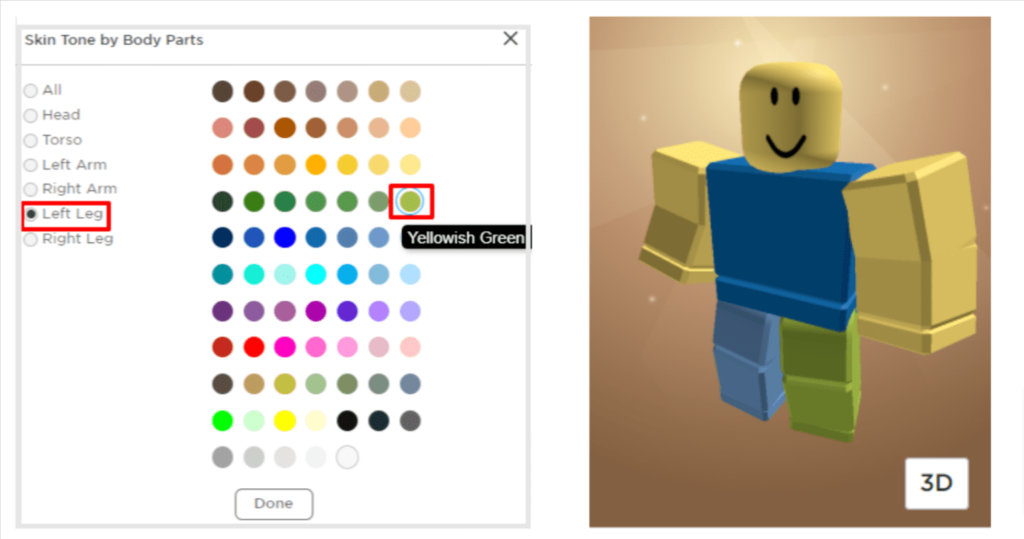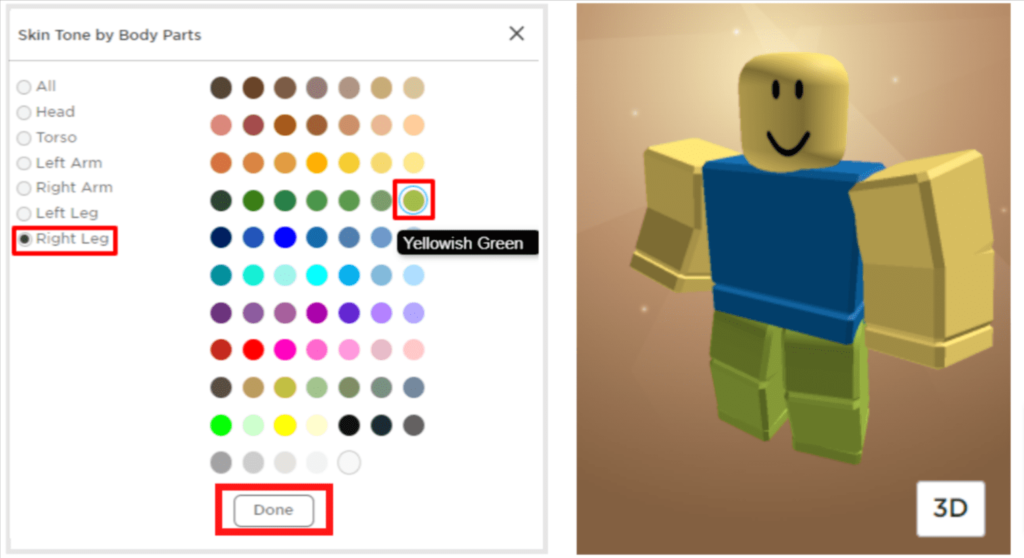 After you've chosen the appropriate colors, click on Done. That completes your Roblox Classic Noob Avatar.
Conclusion
Awesome! Regardless of what some players believe about the word noob, the word has now evolved into something with various meanings in various settings and games.
I am delighted you took the time to read about making a Classic Noob character.
In Roblox classic Noob character is something celebratory and now you can also proudly wear your noob avatar and enjoy playing Roblox with it.
Learn to create fun games in Roblox at BrightChamps with its specially designed curriculum, which makes learning game development and coding simple for students in Grades 1-12.
BrightChamps also teaches a variety of other programs that assist children in developing a foundation in robotics through robotics classes for kids, activities, interactive lessons, and other means.
Frequently Asked Questions (FAQs)
Can I change the Roblox avatar on the phone?
Yes, you may modify or customize your avatar on the phone, but the "Advanced" option may be missing. So it is preferable to utilize a PC or laptop for this option.
Can I see my customized Roblox avatar in 2D?
Yes, most certainly. In the bottom right corner of your Avatar preview, there is an option to change it to 2D.