Have you ever wondered what it would be like to create your own video game while playing one? Consider making a 3D game and sharing it with your friends and family! Wouldn't it be a blast?
With platforms like Roblox, your ideas can now become a reality. It's a fantastic desktop design tool for making games, sharing them with friends, and having fun. Not only that, but it enables you to bring your imagination to life and interact with a 3D environment.
I'll show you how to get started in Roblox, how to make your first game, and a little bit about Roblox privacy settings in this blog.
Set Up Your Roblox Account, Game, and Privacy – Step by Step
Account Set-Up
First, let us start with how to create a Roblox account.
Visit the official Roblox website and start your account creation process by clicking on Sign Up.
I've listed everything you'll need to fill out to set up your account below.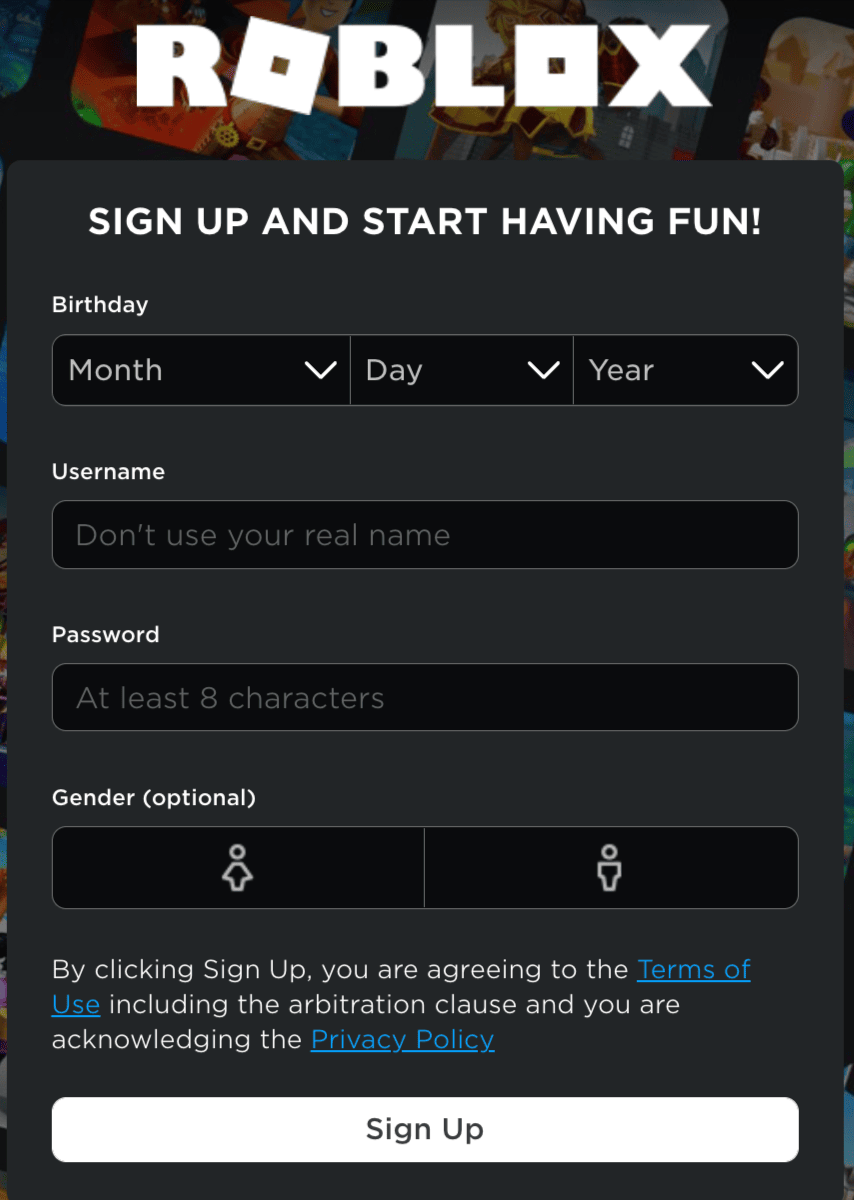 Birthday: When creating an account, it is critical to provide your correct birthdate because Roblox has security and privacy settings based on the user's age.
Keep reading this blog to know more about Roblox privacy settings.
Username: It should not be your real name. Create a unique username, use it creatively and descriptively.
Password: Maintain a password that is difficult to guess. Keep it to yourself, unless you want to share it with your parents or guardian.
After filling in the Gender (which is optional), click on Sign Up. When you click Sign Up, you will be presented with a Verification dialog box. Solve the challenge by clicking on Verify.
That's it! Your Roblox account has been created! You will now be directed to Roblox Home.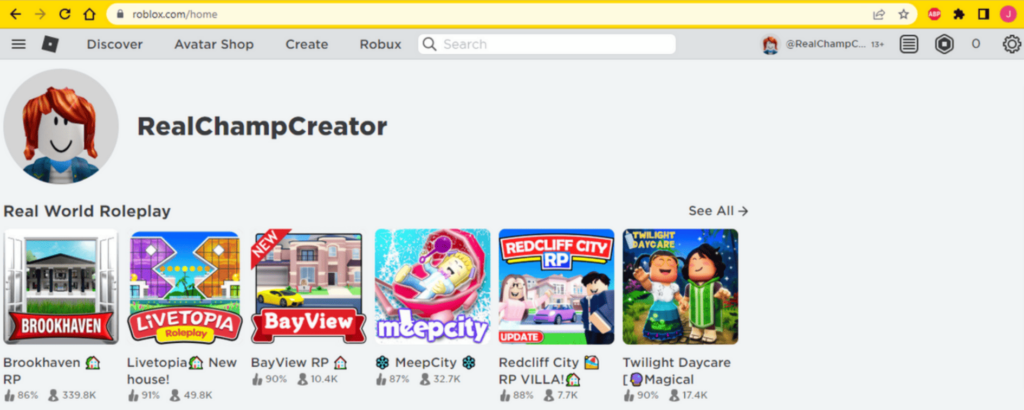 Once you've created your account, enter and verify your email address in case you need to reset your password at any time.
To add your email, go to Settings by clicking the gear icon in the upper right corner.

To enter your email address, click on Add Email.
The following dialog box will appear after you click. Fill in your information and press the Add Email button.
You will receive an email stating that your email address has been changed and that an email has been sent to you for verification.

To finish the verification process, go to your email account and verify your email.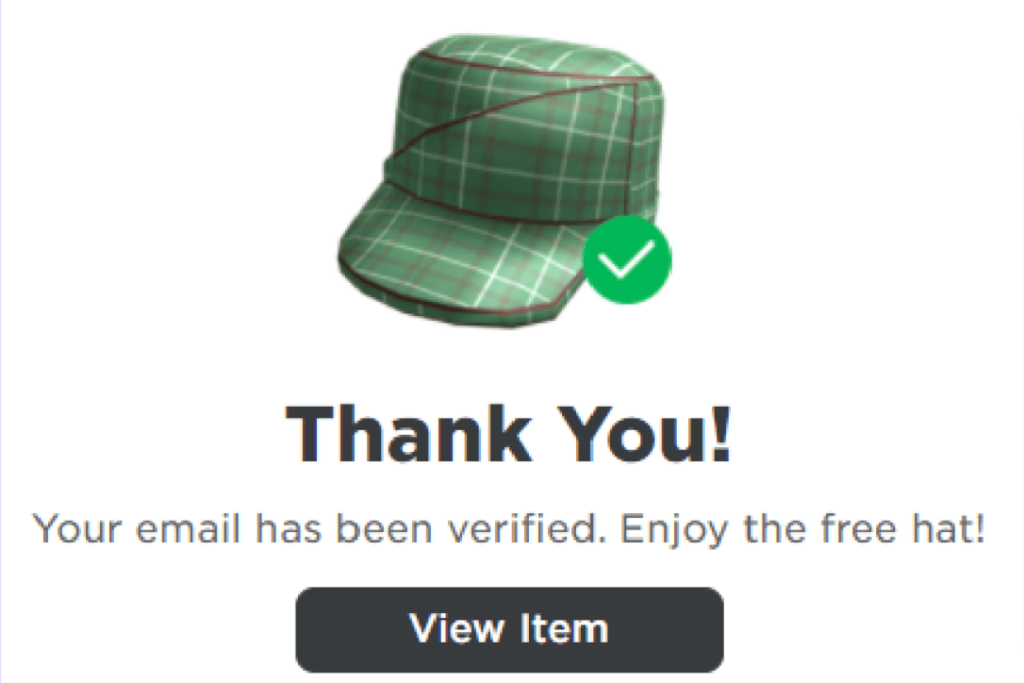 You can now login into Roblox using your username and password whenever you want.
Game Creation Set-Up
Once you've logged in to Roblox, go to the Header section of the website and click on the Create option to start making games.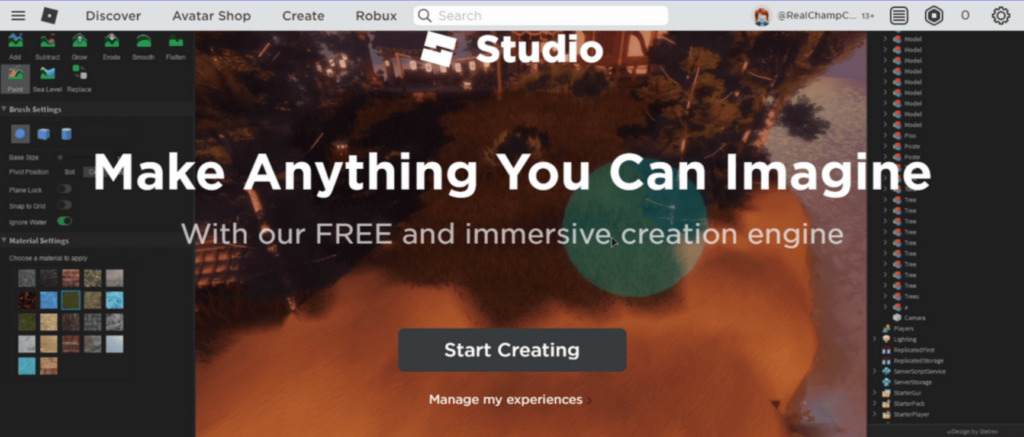 When you click on Start Creating, a Download Studio dialog box will appear.
Install the Roblox Studio after downloading the.exe file to get the Roblox design tool for your desktop.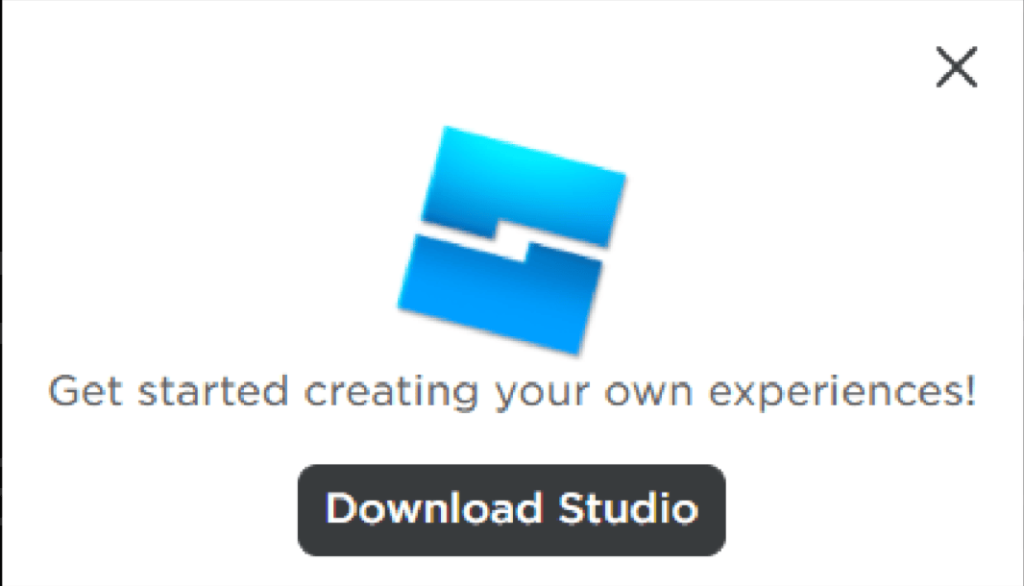 When you install Roblox Studio, it will launch. Now that you've logged in with your username and password, you can start making your own games.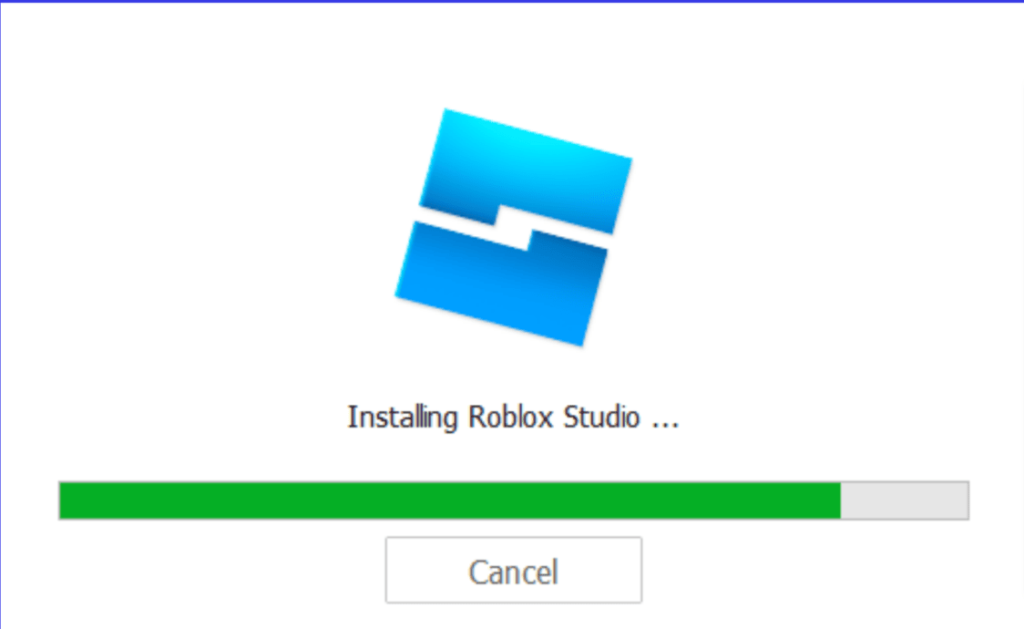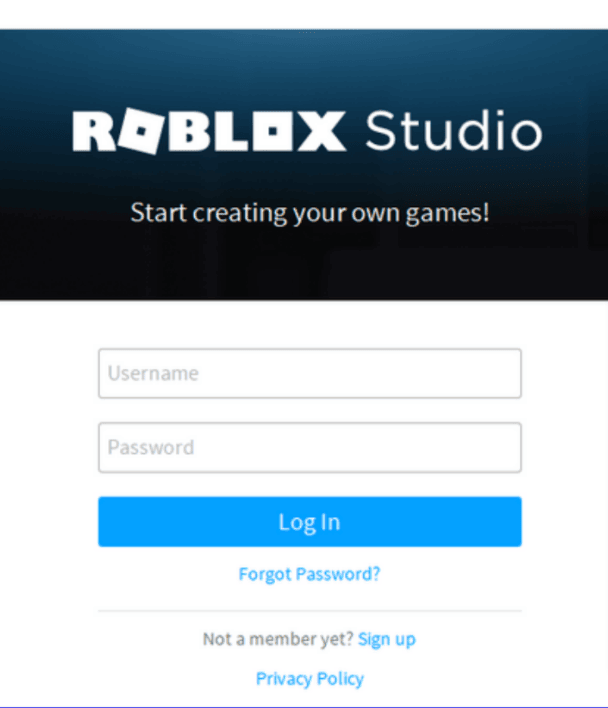 Privacy Settings
As previously stated, Roblox's privacy and security measures vary depending on the age of the user.
If you are under the age of 13, the content you share is subject to "Maximum Filtering." This means that Roblox employs a more restrictive mode for users under the age of 13.
If you want to change Roblox's privacy settings, follow these steps:
Step 1: In the upper-right corner of the Roblox screen, click the gear icon.
Step 2: Then, select Privacy from the Settings menu.
Step 3: You can adjust the privacy settings here to suit your needs.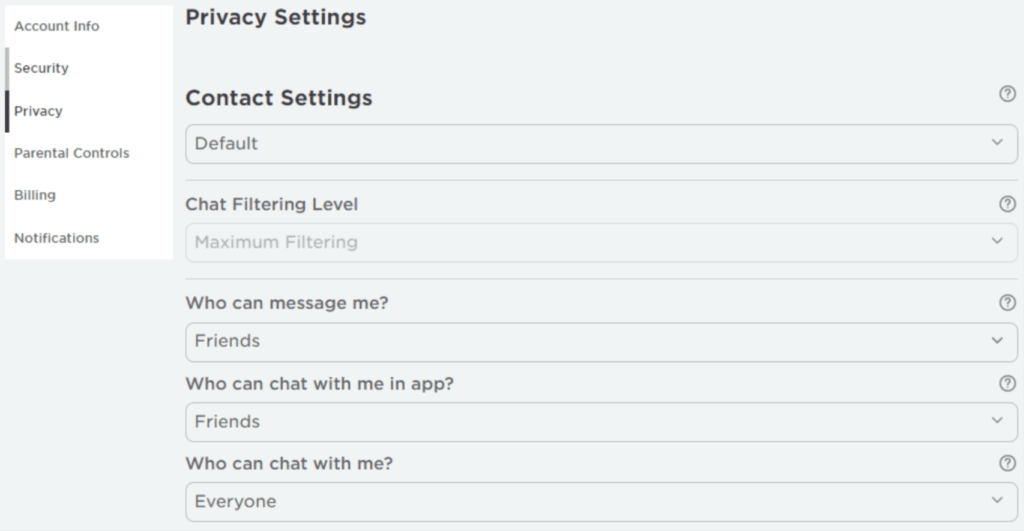 Roblox also provides Parental Controls, which allow parents of young users to set restrictions to ensure that their children's accounts only access age-appropriate content. It also allows parents to set monthly spending limits for their children.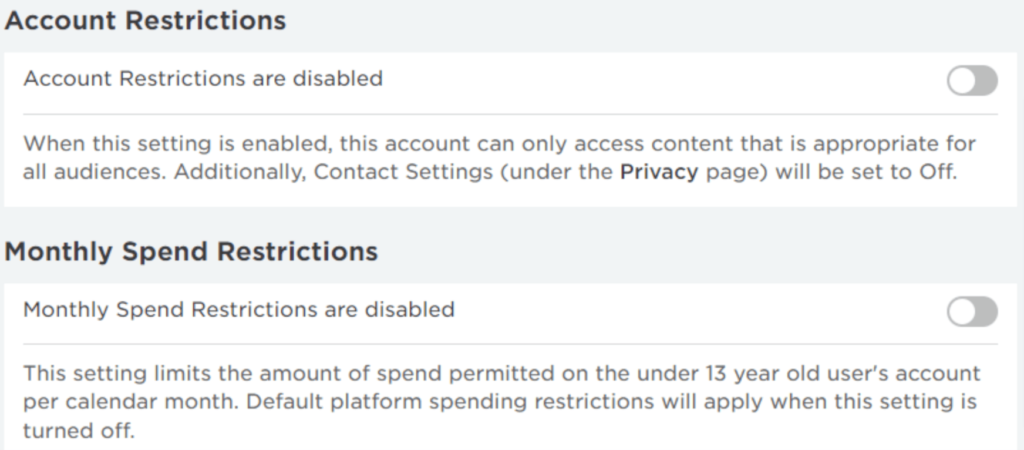 Conclusion
Congratulations! You've just learned how to set up a Roblox account and customize its privacy settings. You can now create 3D games and share them with others without fear of jeopardizing one's safety or security. Use Roblox to give your imagination wings and have fun with your creations.

Learn more about Roblox and how to create fun games in Roblox at BrightChamps with its specially designed curriculum, which makes learning game development and coding simple for students in Grades 1-12. BrightChamps also teaches a variety of other programs that assist children in developing a foundation in computer programming through activities, interactive lessons, and other means.
Frequently Asked Questions (FAQs)
Can a player be blocked in Roblox?
Yes, a Roblox player can be blocked. Go to that player's profile, click the three dots in the upper right corner, and then choose block player.
How to ensure more safety on Roblox? 
As a parent, keep track of your child's interactions with other players. Set a time limit for how much time they can spend on the platform. Parents should monitor what their children are doing on the platform and use Roblox's parental control settings to block inappropriate content.
How can I change my age?
You will not be able to change your age if you are under the age of 13. If you are over the age of 13, you can change it by clicking on the gear icon in the upper-right corner of the Roblox screen and then selecting Settings. Then, under Account information, change your birthday.