Roblox is an online gaming platform and game creation system developed by Roblox Corporation.
It generally allows users to create or program games and play games that are created by the other users.
Roblox stands for Robotic Online Base Only Xanc. Computing is one of the booming technologies in the field of gaming and metaverse.
Let's dig into the concept of Bacon hair. Bacon hair sounds odd, doesn't it? We are going forward to see what exactly this Roblox hair is.
What is Bacon Hair in Roblox?
Bacon hair was one of the features of Roblox costumes called the PAL HAIR.
It was published on November 13, 2019, and is also known as the UGC Hair accessory, which was published by maple stick.
It can be purchased for 50 Robux, Roblox's virtual currency. The general accessory which is related to hair is known as bacon hair. The Picture of the bacon hair is as follows,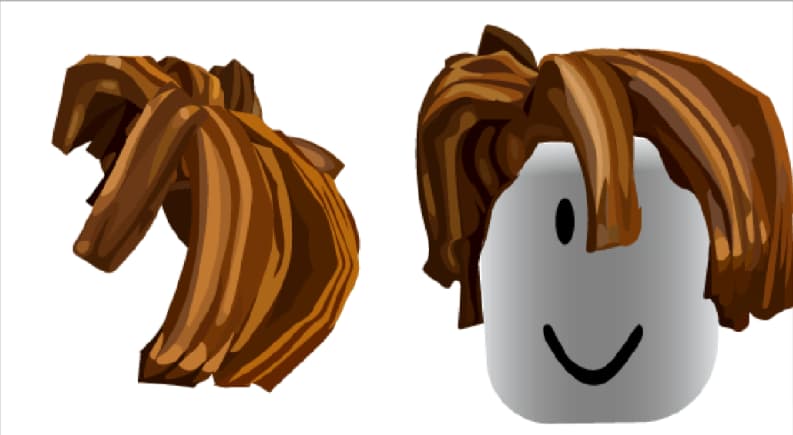 The above image is an example of bacon hair. It seems cool, doesn't it?
How to Get Roblox Bacon Hair?
Initially, the bacon hair was free for Entry level players, in other words, we say it for Noob players.
Then eventually they changed it with the introduction of Robux. Now the players need to earn some amount of money in order to buy these things.
These Robux must be purchased with real money by the players. They get these bacon hairs after they pay a certain amount of money i.e. Robux.
Now that the noob category has been removed, anyone with Robux can purchase these bacon hairs.
Bacon hair also comes in a variety of costumes and is classified into three types.
The New Player
The Friendly
The Hacker
Because some Roblox players constantly mock the new Roblox players as bacon hair players and female avatars as Noodles hair players, the Roblox corporation has now removed free bacon hairs.
Will Roblox Bacon Hair be Free of Cost in 2022?
The bacon hairs are no longer free as they were when they were first introduced. We now have to pay a fee to obtain that.
According to some random statistics, the Roblox corporation may be able to provide those hairs for free as it is related to costumes.
This is predicted to come after some Roblox updates. However, it is not currently free for any player.
Conclusion
One of the costumes available in Roblox is the bacon hair.
The bacon hair, also known as Pal Hair, is considered to be one of the most important costumes.
The important thing is that it was previously only for new players, but they later updated it to include everyone.
If anyone wants to purchase the bacon hairs, they must pay a fee and redeem a Roblox Card or Robux.
In the future, there might be a possibility that we can get those bacon hairs for free.
Learn to create fun games in Roblox at BrightChamps with its specially designed curriculum, which makes learning game development and coding simple for students in Grades 1-12.
BrightChamps also teaches a variety of other programs that assist children in developing a foundation in computer programming through activities, interactive lessons, and other means.