Are you a Roblox enthusiast looking to add some pizzazz to your game creations with animations? Look no further! Our 2023 guide on how to get free Roblox animation will show you how to access a variety of free animations to elevate your game development to the next level. From walking and jumping to dancing and emoting, we've got you covered.
Gaming and game creation platform, Roblox provide players with various options and resources to enhance the look and functioning of their avatar and Roblox character.
It provides various tools, resources, and guidance to develop and design their game out of their visualization and imagination.
We can also create customized clothes, accessories, shoes, hats, guns, or other weapons. Animations make the Roblox avatar look more stylish as well as interesting.
Whether you're new to Roblox or a seasoned developer, our guide will provide step-by-step instructions to help you add some flair to your game without breaking the bank. Let's get started!
What is Animation in Roblox?
Animation is the process of designing, making layouts, drawing, and creating photographic sequences in an integrated manner, in gaming, and also in multimedia.
Roblox characters' animations include walking, running, climbing, swimming, and jumping and we can replace them with catalog animations or even load them in your own custom animations.
How To Get Free Roblox Animation
Let us go through the steps to get a free Roblox animation
Step 1: Go to web site www.roblox.com
Step 2: If you have not logged in, enter the username and password and log in.
If you have forgotten the password or username take help from the given option.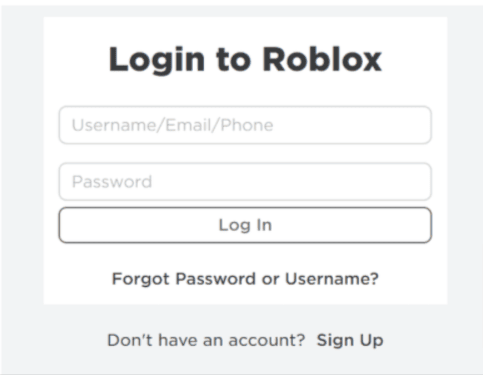 • If you're new to Roblox, create a new account with the Sign-Up option. Give the required details, and don't forget to note down or remember your username and password.
Step 3: Now you can see the web page, which looks like the one shown in the image below.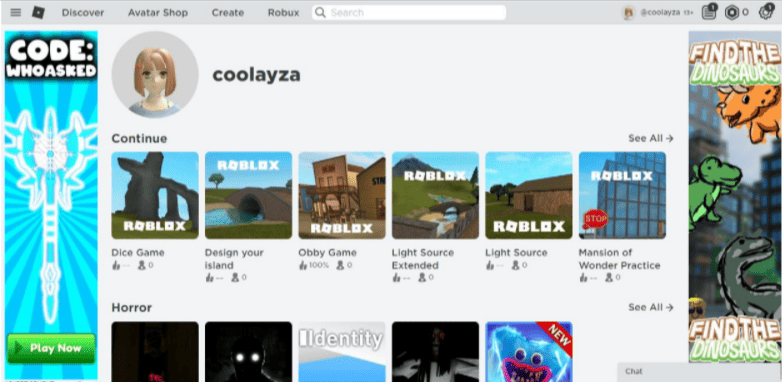 Step 4: Now click on the Avatar shop. On the left side they will be many options, click on the 'Avatar Animation' option.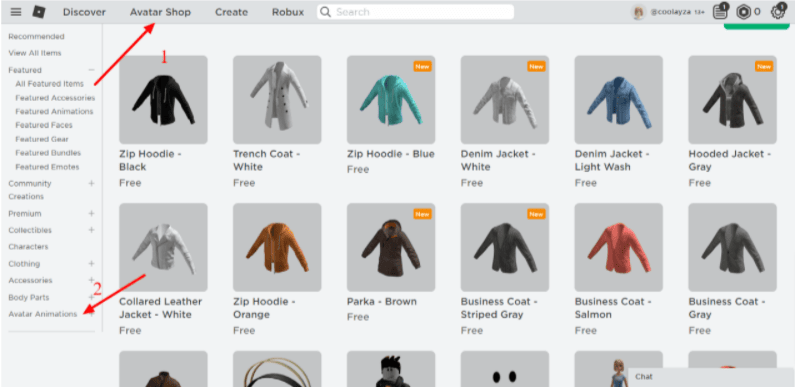 Step 5: Now click on All Animations. It will now display all of the available animations.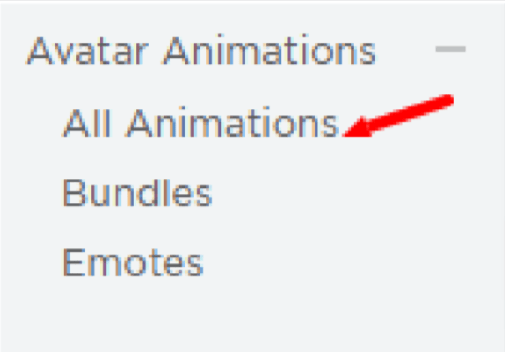 Step 6: On the right top corner select 'All categories' and select the Price low to high.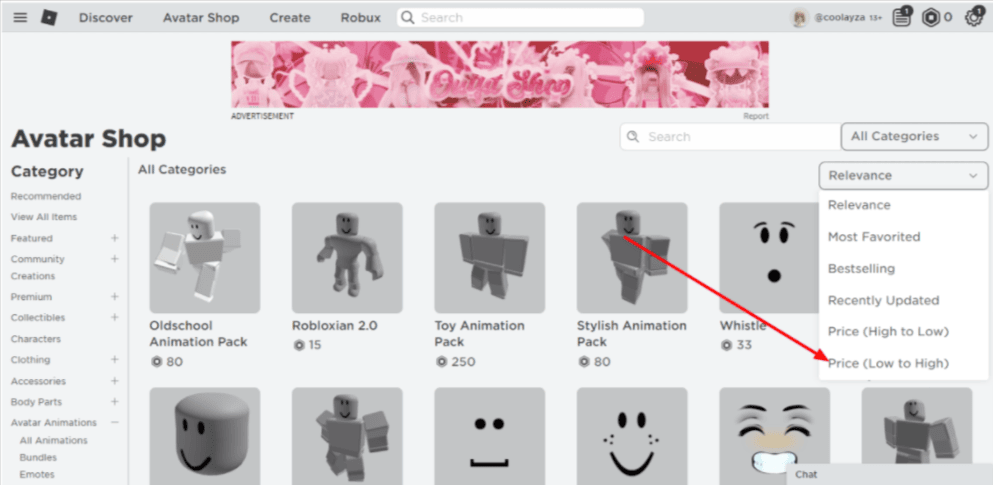 Step 7: Now on the left side you can see the option called Free. Select that radio button.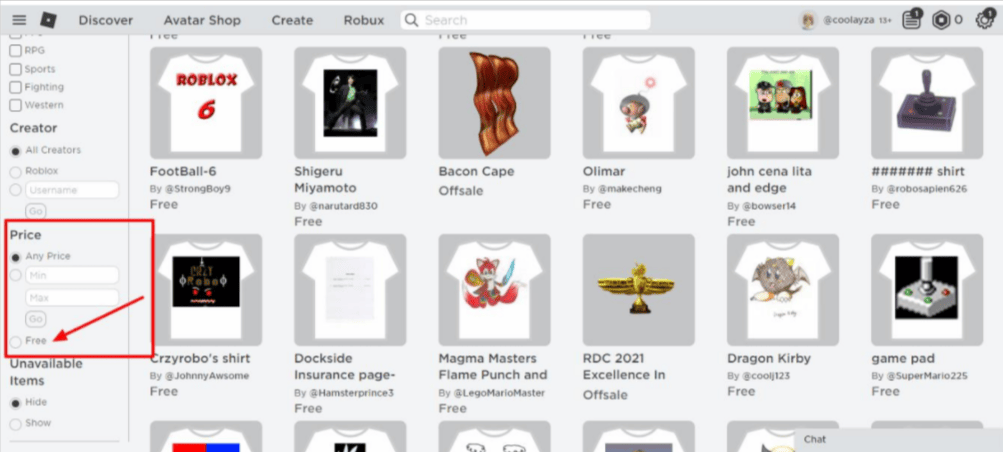 Step 8: Now you can see all the free animations which are available. Choose any animation that you like to have while playing.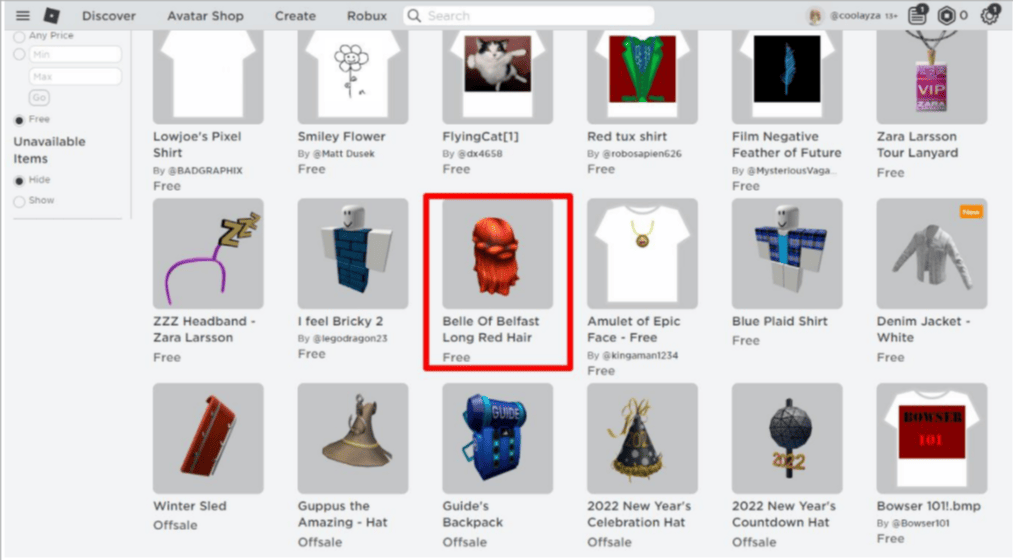 Step 9: As soon as you click, you will see something similar to the image below. You can now see the animation in 3D and even try it on. If you like the animation, click the Get Button.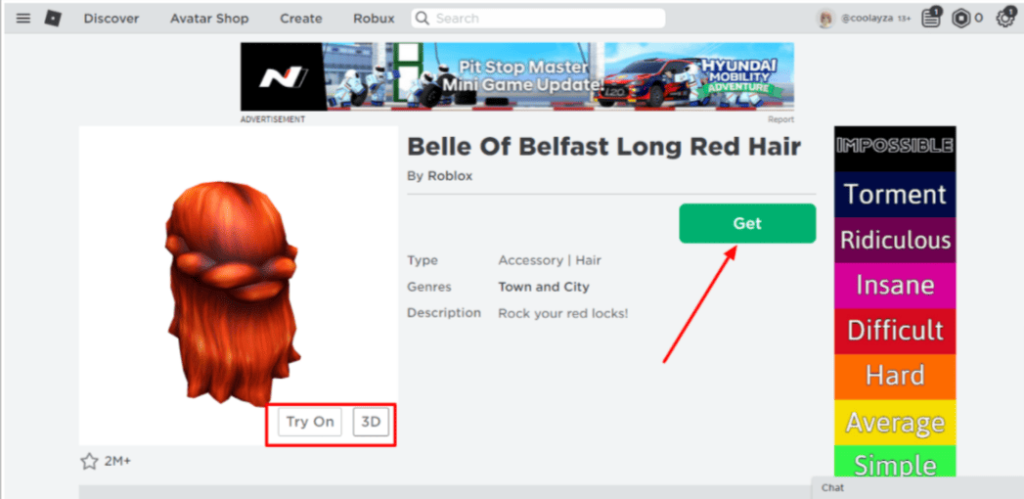 Step 10: Now you can see these pop-up displays. Click on the 'Get Now' button.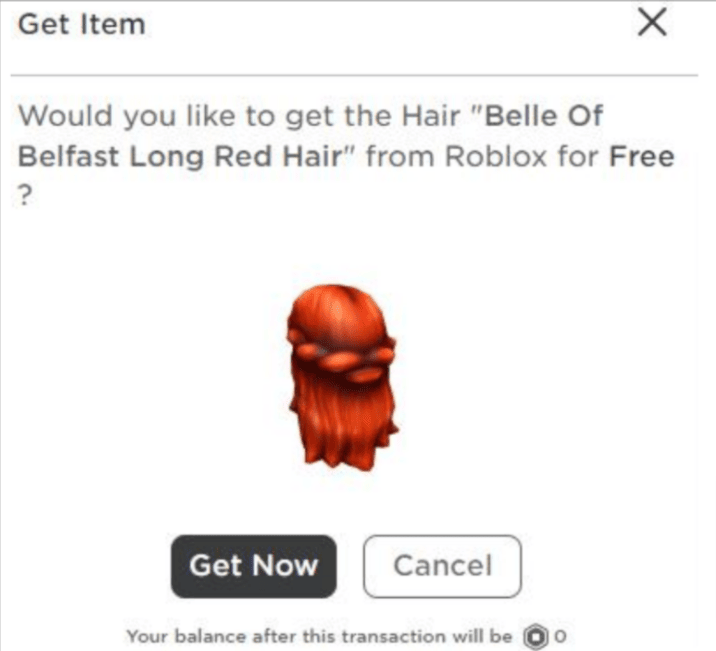 Step 11: It will be marked as owned once it has been confirmed. You can also check with the relevant animations, which are shown below.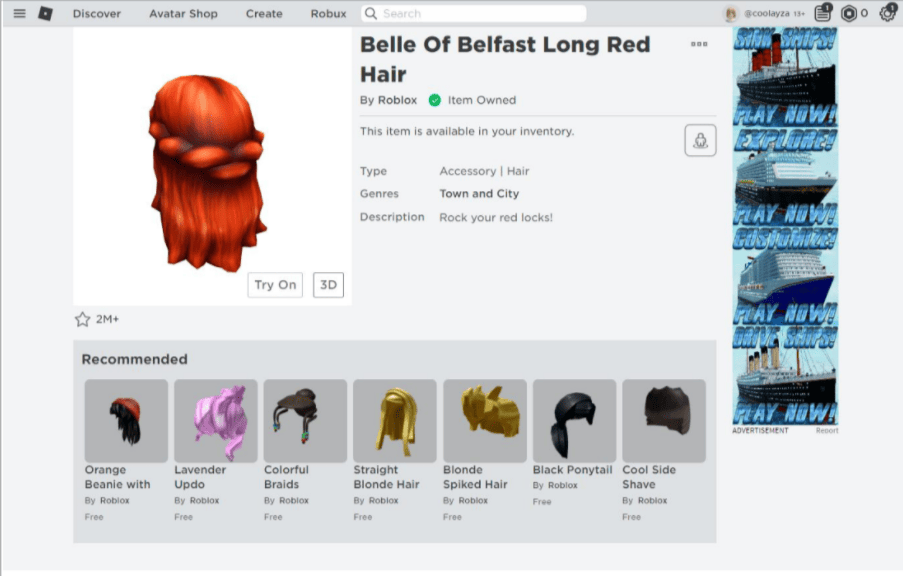 Step 12: Now click on the three dots (…) you can see the two options, click on the 'Wear' option.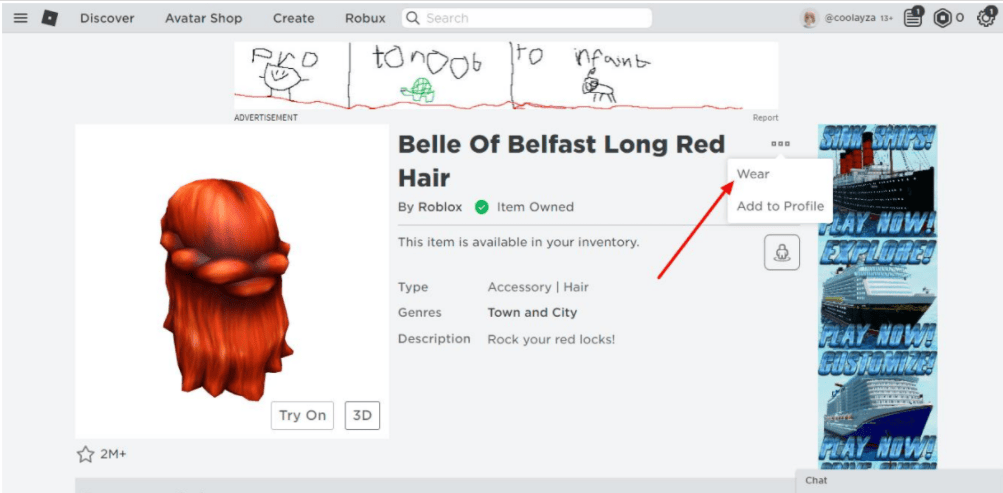 Step 13: Now, click the icon shown in the image below.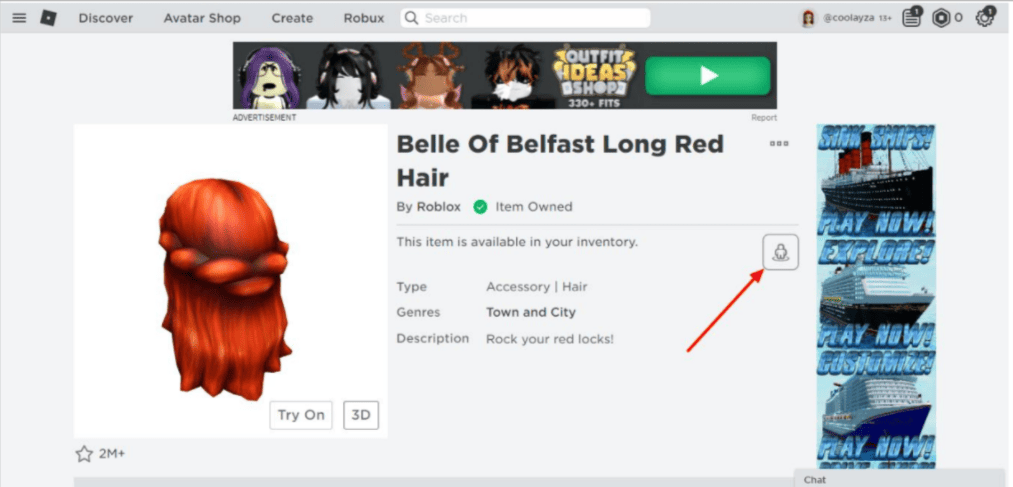 It will take you to the Avatar Editor. You can view all of your owned animations in this section. And then, on the specific animation, select 3D mode.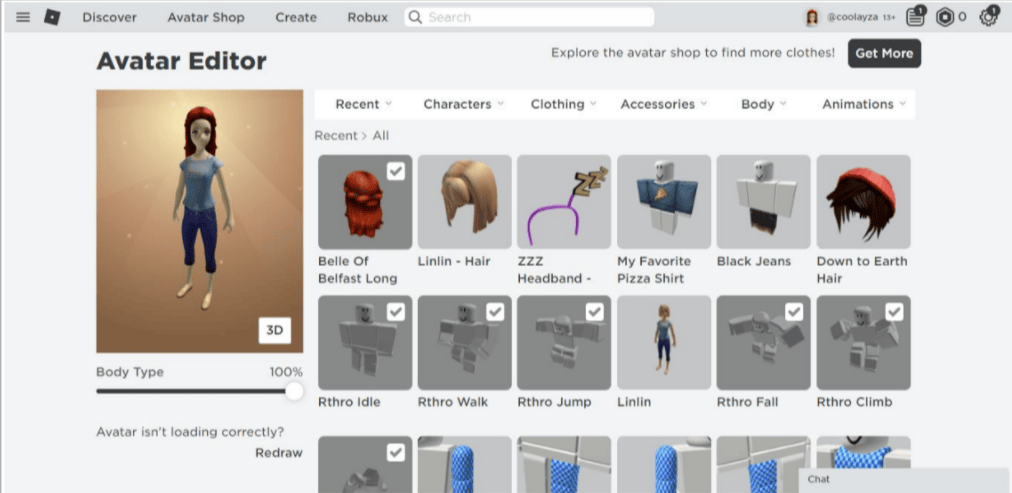 Now you can see all the animation which you have added while playing the game.
If you want to see 'Avatar Editor' directly when you open the Roblox website. Follow the following steps.
Step 1. Go to the website www.roblox.com.
Step 2. Click on the three-line icon and it will give you options.
Step 3. In the given option click on the Avatar. You can see the Avatar Editor page.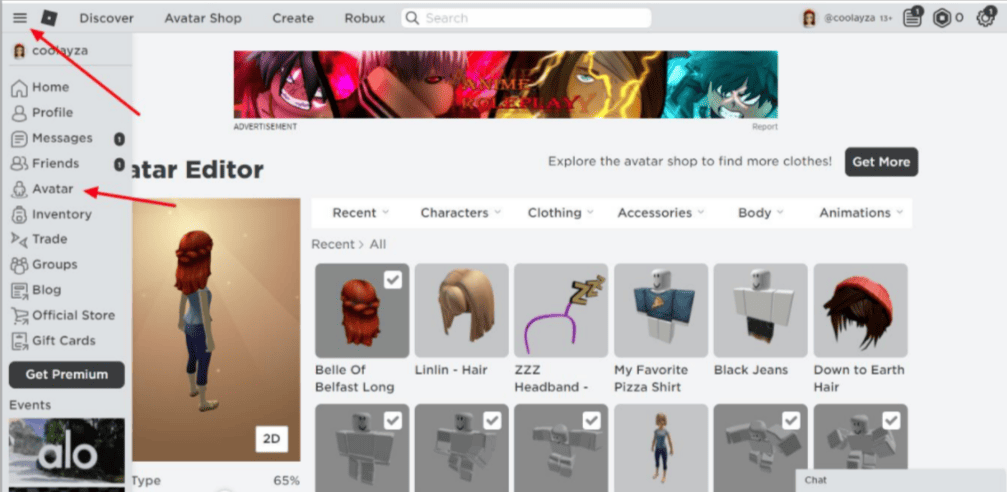 Conclusion
Congratulations, you've now learned how to get free Roblox animations and take your game development to the next level! We hope this 2023 guide has been helpful and provided you with all the information you need to create amazing animations for your Roblox games. Remember, adding animations to your game can make it more engaging and enjoyable for your players. And best of all, you don't have to spend a dime to get started! So go forth, experiment, and have fun creating your own unique animations. The possibilities are endless, and we can't wait to see what you come up with!
Learn to create fun games in Roblox at BrightChamps with its specially designed curriculum, which makes learning game development and coding simple for students in Grades 1-12. Discover our blog on robotics camps for kids! Don't miss out on this engaging and educational opportunity, where children can explore the thrilling realm of technology and automation while having an absolute blast!
BrightChamps also teaches a variety of other programs that assist children in developing a foundation in computer programming through activities, interactive lessons, and other means.
Frequently Asked Questions (FAQs)
What are Roblox animations?
Roblox animations are movements and actions that give characters and objects in Roblox games more lifelike movements. Examples of animations include walking, running, jumping, and emoting.
How can I get free Roblox animations?
There are several ways to get free Roblox animations, including using free animation packs available in the Roblox library, using animation plugins available on the Roblox website, or creating your own animations using Roblox Studio.
Can I use free animations in my commercial Roblox games?
Yes, you can use free animations in your commercial Roblox games. As long as the animation is listed as free and available for use, you can include it in your game without any restrictions.