The world-famous game Roblox has a lot of active users. With every update, Roblox presents something new to its users. At times, the users want to create something new using the platform but cannot.
So, here is a tool with which you can create your personalized world/level in Roblox. Keep reading to learn more about this amazing tool.
What is Synapse X?
The original purpose of Synapse X was to make it simpler and faster for users/players of the Roblox video game to construct their own worlds/levels using this kind of scripting tool (Synapse X). Users could enter instructions into Synapse X, and the game would respond to these scripts.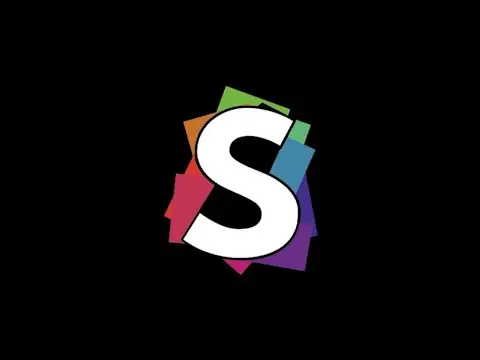 Synapse X is a tool that has built-in scripts used to modify/hack the video game: "Roblox."
This software is not completely safe, and it's auto-updated! It could feel like you're the admin of the game if you use built-in scripts like flying, destroying everything around you—shooting the targets behind the walls, etc.
As with other game hack tools, it's possible to get banned from Roblox if other users/players or players see you doing the scripts and report your account.
Note: This document is intended for people who are knowledgeable with scripting and injection coding/commands. If you are not one of these users, I do not advise installing this utility on your computer because it is extremely risky.
Giving any command without knowing what it does could be risky if the user doesn't know how to use scripts and doesn't understand the coding inside the script.
This is because the command could be a script that downloads and installs potentially harmful software, such as spyware or malware, on your computer or mobile device.

Synapse X Download and Installation
Synapse X is a paid program, so you have to buy it. Getting it from the official website is the best choice!
It costs between $15 and $220$ as the official website says, and you can buy it using the official website, which is mentioned above.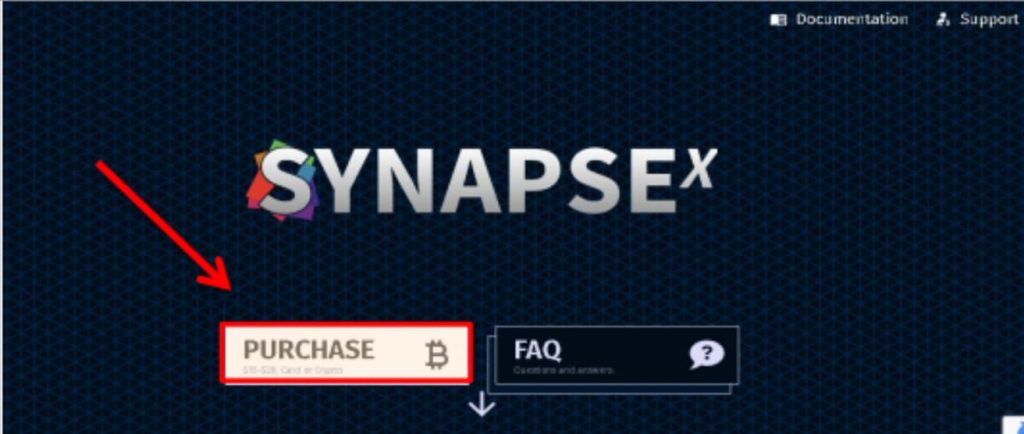 After pressing the PURCHASE button, you will go through verification about your email and payment method (PayPal or Crypto), and then you will be able to download the software "zip file/.zip" using the link that has already been sent to the email address that you registered with by the Synapse X community.
Now after buying Synapse X from the official website, you will get an email with the serial key that you are going to use in the verification setup.
Do not give this code to anyone.

Important Notes:
You can only download Synapse X on one machine/computer and make sure the sender is the Synapse X Team and not another email address, as it could be a cracked version or malicious software inside the zip file, like malware/spyware.
Now, before you register, you should make sure that the anti-virus is off, like Windows Defender, Norton, AVG, etc. It's because anti-virus apps and tools read Synapse X as a malicious tool because of the scripting inside it.

Creating a Synapse X Account
And now after extracting the zip file & running the program Synapse X, you have to create a new Synapse account (Register) inside the app (for new users) using the serial key/code that you received by email.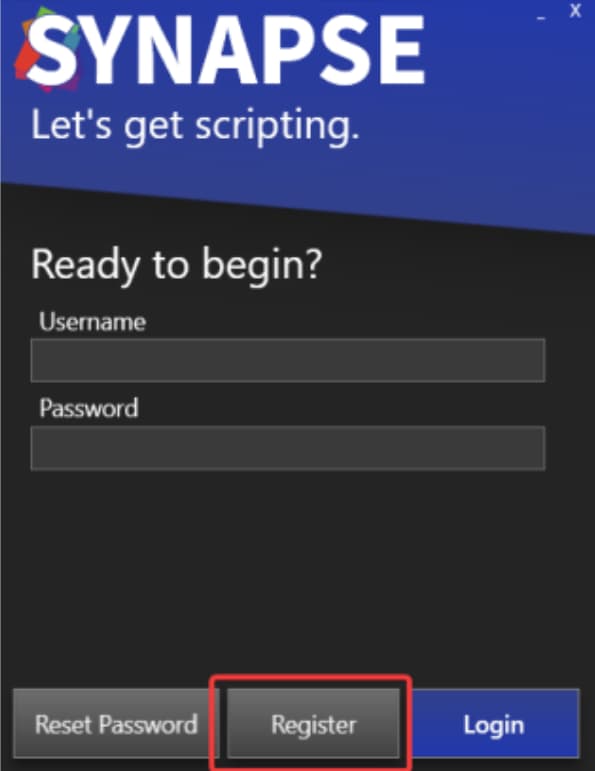 We will enter our contact details, such as a registered email address and strong password, here. If the password is longer than 8 characters, I advise using capital and lowercase letters, digits, and symbols. The serial key should come last.
Now that the verification is complete, you must wait until the installation is complete, which will depend on the speed of your internet connection. Synapse X will download the required files to your computer, including the scripts, so don't be concerned—the scripts won't function without the tool and your permission to inject them.
Congratulations! Now that you're able to use Synapse X, you can find help by joining the community of Synapse X on Discord software.
Synapse X Discord
Discord is a chat app that connects players/users inside a game, app, or community so they can talk in chat, video call, or voice call.
Login or register here: Click here
Synapse X has a community on Discord that you can join to see all Synapse X news and updates or even to learn how to use the tool and get new scripts.
This is the link for the Synapse x Discord Community (Synapse x Hangout): Click here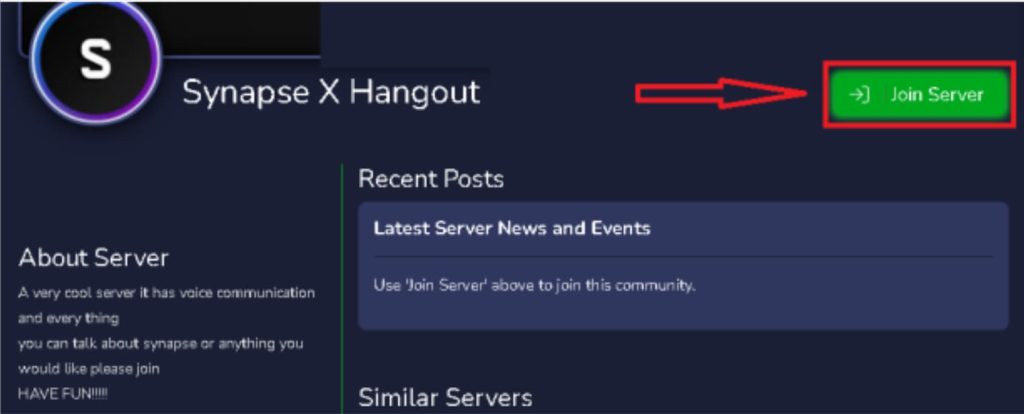 You can get help from this community by learning new scripts and new methods to use Synapse X safer from the professional users inside the community and the 4500+ members inside it who are there to help or get helped.
In the end, I want to say it's good to learn about everything, and it's always good to ask how to. I hope you enjoy and learn how to download and install Synapse X.
Conclusion
Synapse X can help the user have a better gaming experience as it allows them to develop things according to their choices. Following the steps written above and keeping a few important points in mind will make your game more fun.
To learn more about Synapse X, check out the fun and interesting articles on the BrightCHAMPS blog. Also, don't forget to check out these innovative robotics kit for kids, inspiring young minds to explore the exciting world of technology and programming while having a blast building their own robots!
Frequently Asked Questions (FAQs)
What is synapse X?
Synapse X is a tool to create/add scripts to your Roblox game.
What does synapse X do?
Synapse X makes it possible for players to cheat in the game by typing commands and scripts. Its main objective is to make the user/player write scripts for the game in creation, so the player can build his world faster, but other players use it to cheat.
How much does a Synapse X account cost?
As the official site says 15$ to 20$ per account.
Is Synapse X safe?
Synapse X Tool is not completely safe to use! If you know what scripts you're using and understand what this code does, then it's fine, but if you just use this tool without understanding what these commands do, then it could be too dangerous because some scripts could affect your machine, not only your game system.