Over the past few decades, the gaming industry has seen significant transformation and has been successful in establishing a significant niche in the online community. The global gaming industry is now valued in the billions of dollars, with many well-known game genres producing the most revenue.
Many leading gaming firms, like Activision Blizzard, Electronic Arts (EA), Microsoft, NetEase, Sony, and Tencent, are also aggressively investing in developing and releasing new games, bringing enthusiastic players from all over the world together.
Because the gaming industry has always been about innovation, new concepts, new technology, new controls, and experiences, as well as new genres, are predicted to be some of the significant trends in the global gaming market over the next several years.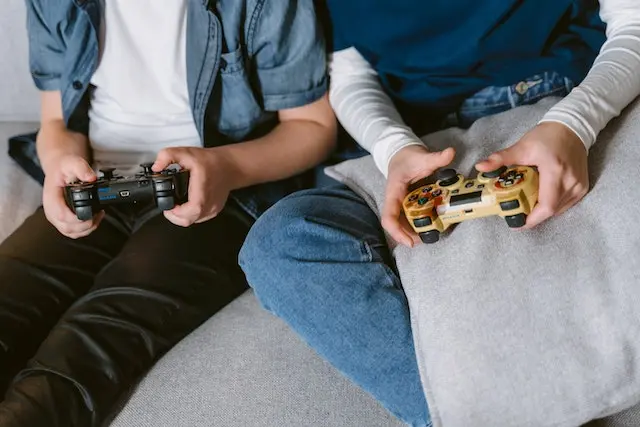 The worldwide gaming sector is undeniably thriving, as market research data from Technavio's analysts demonstrates. According to recent gaming industry research, the global gaming business will increase dramatically and reach close to $150 billion by 2022. In 2017, APAC led the worldwide gaming market, accounting for 39.93% of sales.
According to the survey, due to the highest number of gamers in the country, China contributes significantly to the high income and market demand for games in APAC.
So, games for kids on computer offer an array of entertaining and educational experiences, catering to young players and providing them with enjoyable activities that can also enhance their cognitive abilities and problem-solving skills
In this blog, we'll be surfing through some of the most popular video game genres for kids. So let's explore!
The Top 10 Video Game Genres Dominating the Global Gaming Market in 2022
Action Games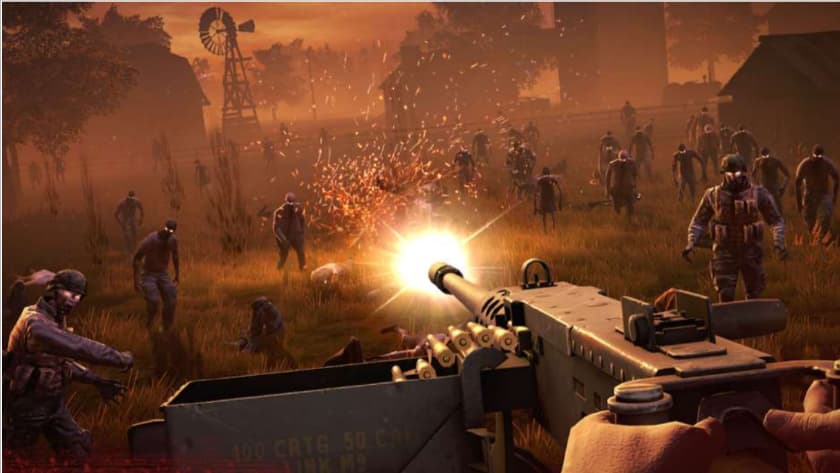 Action games have been one of the most widely played game genres for a very long time. Action games are primarily designed to challenge the player's reflexes, reaction time, and hand-eye coordination. The very greatest action games combine the very best elements of this genre to create an experience that is unique to action games.
Because of the endurance and popularity of the action game genre, game creators have experimented with the approach extensively.
As a result, action games have evolved into a variety of sub-genres such as beat 'em ups such as Double Dragon and Final Fight, shooter games, and platforming games such as Mutant Mudds and Super Mario.
Sport Games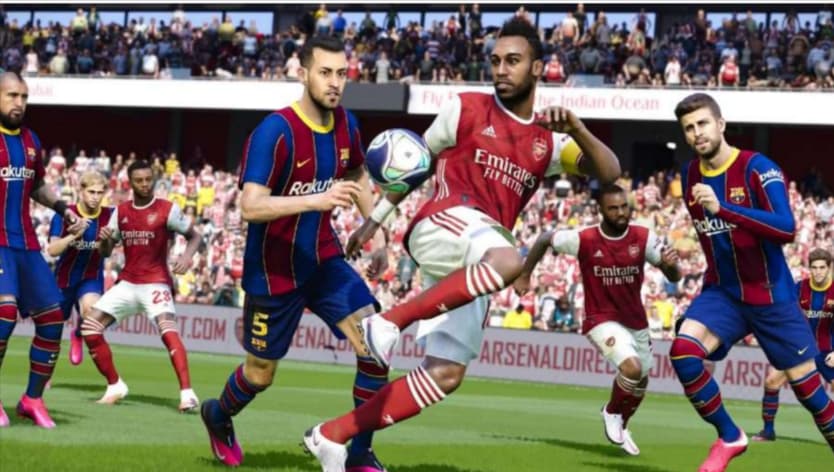 Sports games began early in gaming history and remain one of the world's most popular game genres today. Sports games, like real-life sports, replicate conventional physical sports in which the opposing team is controlled by artificial intelligence (AI) or other real-life humans.
While some games concentrate on performing the physical sport, others, such as Champions Manager, stress the strategy behind the sport. The FIFA series is one of the most popular in the sports category.
With almost 3.2 million copies sold in its first week of release, FIFA 12 holds the record for "fastest selling sports game ever." FIFA 23, the newest game in the franchise, will be published worldwide on September 30, 2022.
Battle Royale Games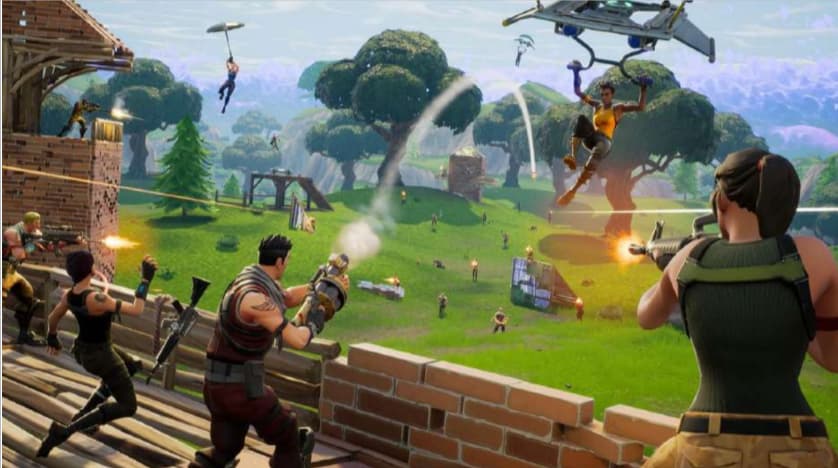 Battle Royale is a brand new gaming genre that has taken the globe by storm in just two years, powered by the huge success of the two most popular games of today: Fortnite Battle Royale and PlayerUnknown's Battlegrounds (PUBG). Fortnite earns more than $1 billion in total income, all of which comes from in-app transactions.
PUBG, on the other hand, earned more than $700 million in 2017, nearly as much as the whole eSports industry.
Action-Adventure Games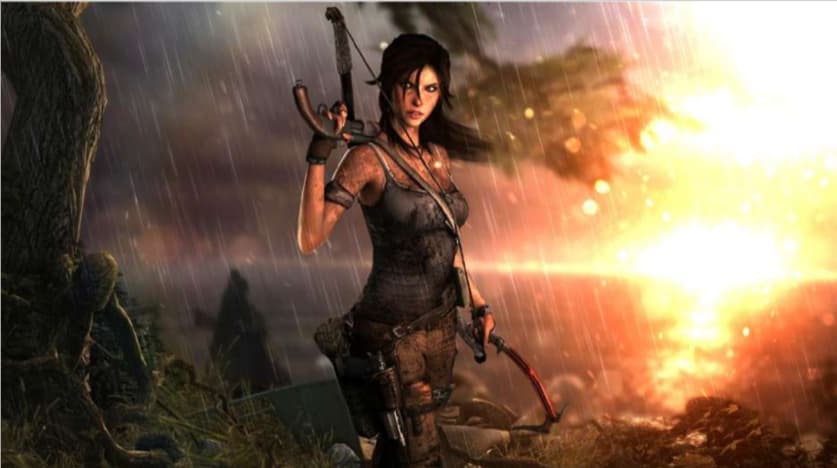 An action-adventure game is a hybrid of elements from both the action and adventure game genres that were popularized during the days of the 8-bit Nintendo Entertainment System with titles like The Legend of Zelda and Metroid.
Since then, the action-adventure game genre has extended to encompass titles with a diverse spectrum of thematic notions, as well as appearing on virtually every video game platform available.
The action game aspect, reflex-based gameplay, puzzle solving, object gathering, and environmental exploration are regarded as important elements of the action-adventure genre, making it one of the most popular game genres among all ages.
Role-Playing Games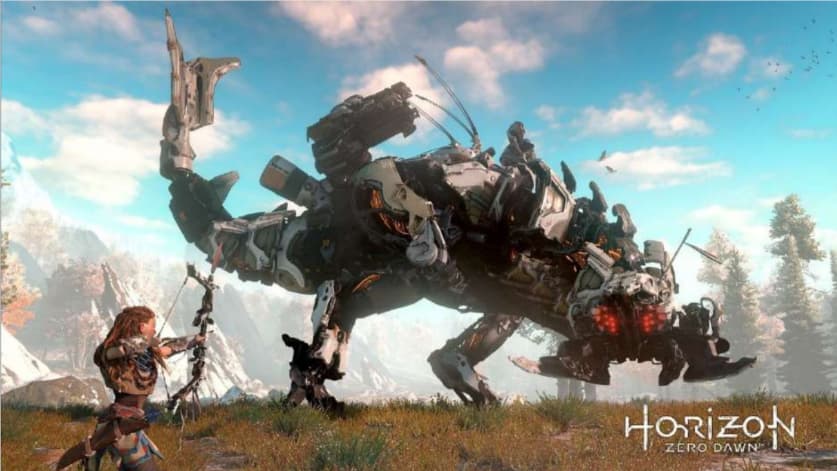 Role-playing games (RPGs) have grown from simple text-based console games to aesthetically rich 3D experiences since their inception with popular titles such as Battletech, Star Wars, and Dungeons & Dragons.
It is a video and online game genre in which the player controls a fictitious character on a journey in an imaginary environment. RPGs have evolved throughout time to include online RPGs, adventure RPGs, strategic RPGs, and action RPGs.
However, the rising popularity of the role-playing idea means that the genre will see many more versions in the future.
Adventure Games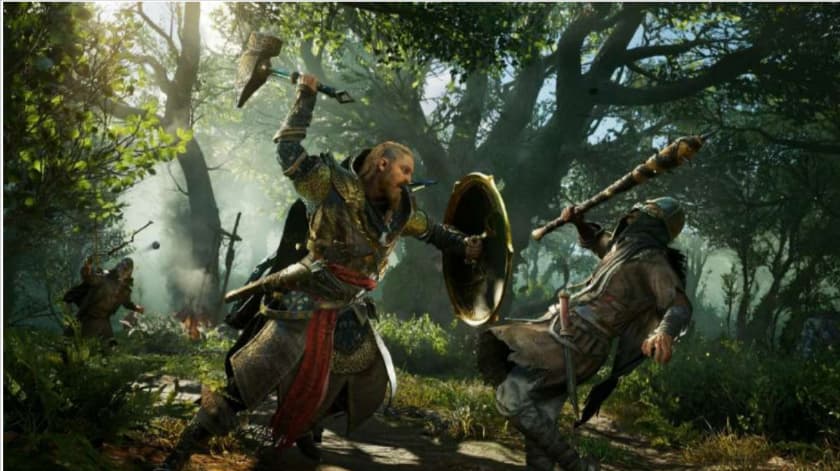 One of the earliest game genres is adventure games. Their origins may be traced back to the 1970s, with the debut of the first Colossal Cave game based on the Mammoth Cave and its immediate successor, Dungeon, which was eventually marketed commercially as the Zork trilogy.
Although most commentators think that the adventure game genre is dying, they are being developed and purchased in about the same numbers as before.
However, adventure games' market share is shrinking, and parts of these games are migrating into other popular game genres, culminating in the very profitable Action-Adventure genre.
Racing Games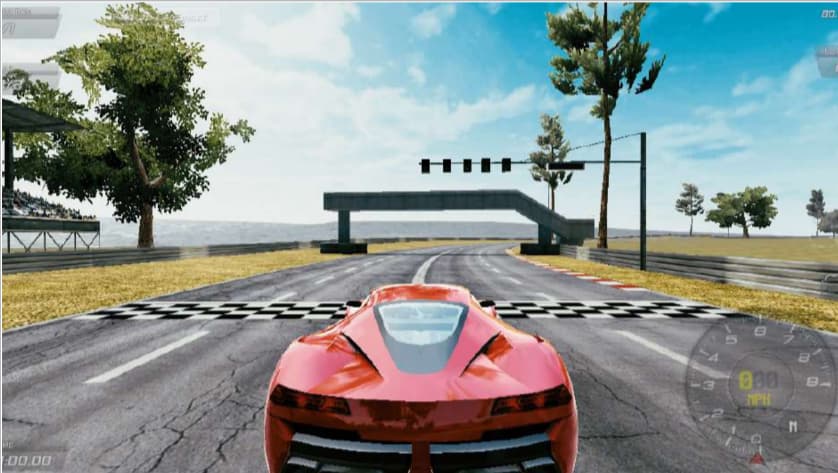 Racing games first appeared in the mid-1970s with the release of Gran Trak 10 in 1974, followed by Night Driver, Rally X, and several additional titles around that time period.
Following that, racing games like Hang-On, Final Lap, Out Run, and Nintendo's F-Zero released in the 1980s, and Super Mario Kart and Sony's Gran Turismo, released in the 1990s, all contributed considerably to the advancement of the racing game genre.
The racing game genre has branched out into many diverse pathways over its four decades plus existence and has always been a lap ahead of other video game genres- both in terms of creativity and figures, making it one of the world's most popular gaming genres of all time.
Fighting Games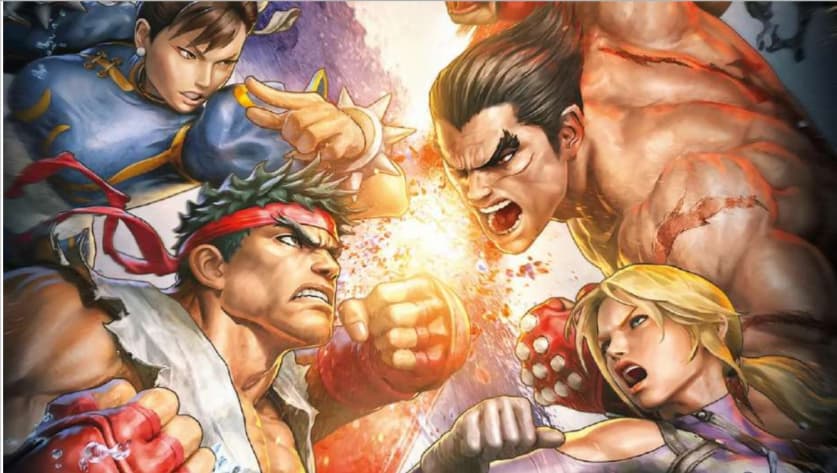 For decades, the fighting game genre has been a pillar of the gaming industry. It has given It gave birth to legendary franchises like Tekken, Street Fighter, and Mortal Kombat, which are known all over the world. With the frenzy around Street Fighter, Mortal Kombat X, and Nintendo's Super Smash Bros, this game genre is surely here to stay.
Because of healthy competition and ongoing invention, the fighting game genre has been able to evolve tremendously.
Real-Time Strategy Games.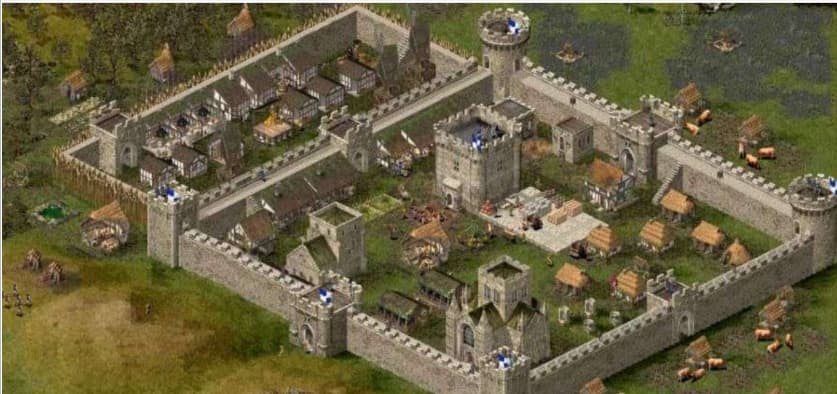 Strategy games are one of the world's best-selling and most popular gaming genres, including a wide range of games. The strategy game genre was named after Brett Sperry, the creator of Dune II, who invented the word to describe the game.
There are two sorts of strategy games: real-time strategy (RTS) and turn-based strategy (TBS). Although there are hundreds of strategy games accessible in the shop, Starcast, Age of Empires, and League of Legends are some of the most popular real-time strategy games that are gaining a large piece of this category.
Simulator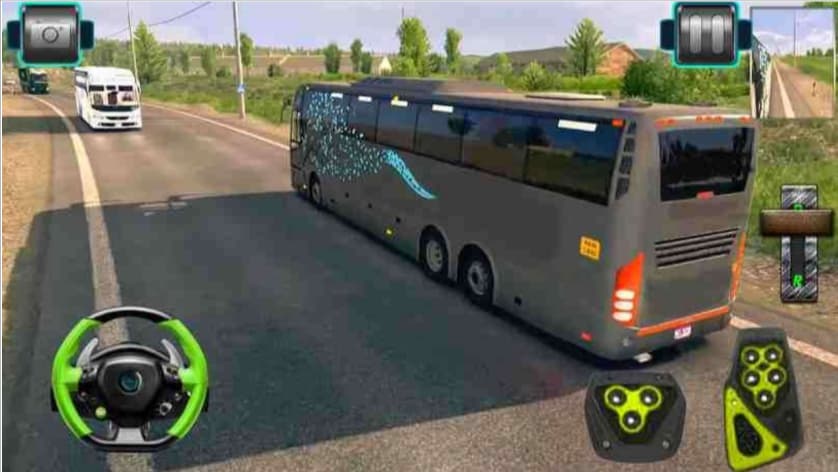 A simulation game is a subcategory of games that are often meant to replicate real-world activities. SimCity is a fantastic example of this genre in video games. This game mimics characters' lives as well as city development and management.
Economic simulators are a well-known subcategory of the simulator genre. These games allow players to govern an economic system. In the gaming industry, the simulation game genre is increasingly gaining popularity.
Conclusion
The use of virtual reality (VR) and augmented reality (AR) technology is spreading around the world. The use of VR/AR gadgets, including smart glasses, head-mounted devices (HMDs), and VR Cardboard, is anticipated to expand throughout the forecast period as VR gaming awareness grows.
Games based on major brands have been released, including Star Wars Battlefront Rogue One: X-Wing VR Mission, which is playable on PlayStation VR, and Star Trek: Bridge Crew, which is playable on PlayStation VR, Facebook's Oculus Rift headset, and HTC VIVE.
Given how quickly things are changing, BrightChamps realized that in order to keep kids competitive, they must teach them important life and future skills.
Frequently Asked Questions (FAQs)
What is the best game genre?
In 2021, the top two video game genres worldwide were shooters and action-adventure games. Shooter games were the most popular gaming genre across almost all age groups, with the exception of internet users aged 55 to 64, who rated third.
What is the current size of the gaming market?
In 2020, the worldwide gaming market was worth USD 203.12 billion. COVID-19 worldwide In the midst of the outbreak, the industry saw a positive demand shock across all regions. The effect has been unprecedented and shocking. Our projections predict that the global market will grow by 38.24% in 2020.