Online classes were unheard of just two years ago. It was only thought of as a place where students may go for extra upskilling or unique lessons.
However, with the outbreak of the Covid-19 Pandemic, it nearly completely replaced traditional education.
While the majority of people (children and their parents) have adapted to the new online curriculum, some did struggle with it and preferred the traditional curriculum.
Behind the scenes, there is still a dispute among students and parents about which of the two educational mediums is better between online vs offline classes.
While there is no perfect answer, the truth is that both online and offline classes have benefits and drawbacks.
When compared to one another, they both appear to be self-contained and the ideal structure for a specific situation.
We'll go through some of the primary benefits and drawbacks of online and offline schooling in this article.
Online Vs. Offline Classes: Benefits and Drawbacks
Online Classes
The Covid-19 pandemic has undoubtedly increased the appeal of online classes for kids.
Although not a new concept, a few features of online classes had been implemented into the educational curriculum in the form of smart classrooms even before the pandemic.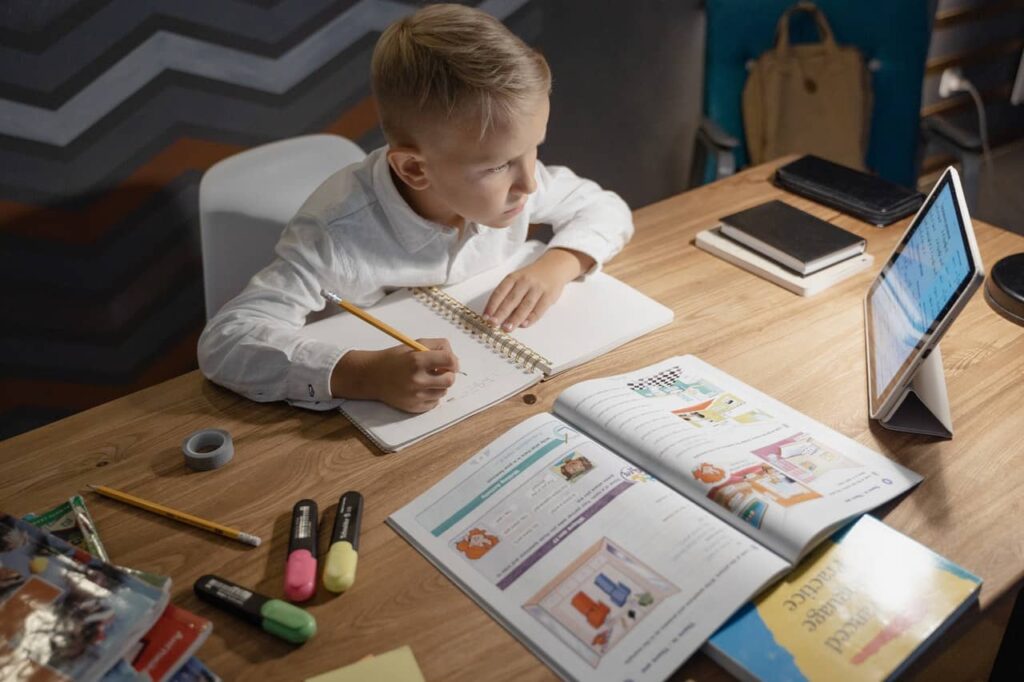 Apart from that, several ed-tech ventures made the medium well-known by offering online lessons and tuitions.
As lockdown happened around the world students sat in front of a computer watching their teacher teach online, which became synonymous with going to school.
In addition to attending classes via screens and completing homework and assignments using online groups and forums, students also give tests online.
Thanks to online classes, students were able to acquire at least some type of education even amid a global pandemic.
Today, with the world practically back to normal, online lessons remain one of the most popular ways for children to learn new skills.
Benefits of Online Classes
Flexible: Because students may attend classes from the comfort of their own homes, online classes allow them to be more flexible with their schedules.
They can divide their time and schedule their days accordingly.
They can also learn about other subjects that interest them, such as taking online coding lessons, online piano lessons, etc, thanks to this flexibility.
As a result, they broaden their horizons in terms of both knowledge and personality. Aside from that, kids can use the remainder of their time to pursue their offline interests.
Ease of Access: If you have a reliable internet connection, you can access online classes from anywhere and at any time.
Kids can also record online classes and sessions for future reference, unlike offline lectures which they only attend once and take notes.
Affordable: In comparison to traditional schools, which charge fees for everything from transportation to uniforms, extracurriculars, and several other things, online schools charge a flat rate for their entire education.
The only costs, aside from the fixed costs, are the internet connection and devices, both of which are readily available in most homes nowadays.
Comfortable and Convenient: Online classes are significantly more convenient than offline classes for the reasons stated above.
In addition, kids feel more at ease in online classrooms even when it comes to attending classes.
The media as a whole saves time and resources for both the students and teachers.
Drawbacks of Online Classes
Technical Issues: One of the major disadvantages of online classes is the possibility of connectivity troubles.
Because electricity and connectivity are quite unpredictable sometimes, technological issues may occur, which can be a substantial obstacle to online classes, depending on the geographical area.
Indifferent attention: One of the primary drawbacks of online classes for teachers is managing student attentiveness.
It can be tough for a teacher to focus on every student when delivering an online session.
It can be difficult to discern who is paying attention and who is just showing up for the sake of showing up.
Overall, there will be less interaction between the teacher and the pupils, making it more difficult to properly express what is being taught. However, as a result of this concern, most institutes now also provide private lessons.
Screen Time: The amount of time kids spend in front of the computer is another big and unavoidable downside of online classes.
Students wind up staring at screens for longer amounts of time than they should, which may harm their health.
Minimal Peer Engagement: Unlike traditional education, online classes do not allow students to interact with their classmates daily.
Although a child can video chat and talk on the phone with friends and peers, it is not the same as having those discussions at school.
Interaction with peers in school teaches a kid a lot of things and helps them develop a variety of abilities like leadership and teamwork.
Because online classes eliminate the necessity to attend school, students have little to no engagement with their peers and lose valuable experience.
Offline Classes
During the pandemic, offline classes suddenly became a luxury but after almost two years, the majority of students are back to attending offline classes.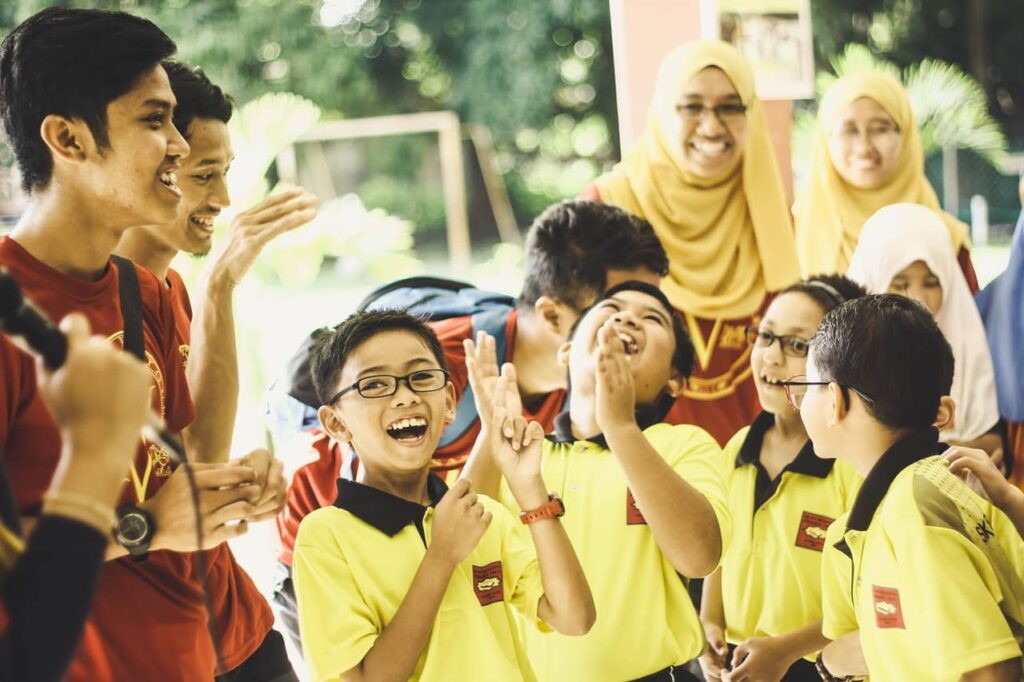 Offline education is more demanding as students learn not only from books but also by engaging with their peers and teachers, as well as from a variety of school-related events and experiences.
This is one of the many reasons why offline classes remain the choice for traditional school-curriculum-based education.
Benefits of Offline Classes
Experience: One of the most important advantages of offline classes is the opportunity to gain experience.
A student not only spends their time at school studying through textbooks, but they also live in a specific environment.
This permits students to learn a wide range of topics not necessarily included in their textbooks.
Interaction with peers and teachers contributes to the development of specific life skills such as leadership, communication, and others, as well as the development of their personalities.
Attention: Attention comes naturally and effortlessly to both students and teachers in an offline scenario rather than online.
Because a teacher may devote more attention to specific students in a classroom, children prefer to pay more attention to avoid being called out by the teacher. 
This simplifies the delivery and comprehension of the lesson for both the teacher and the students.
No distractions: When a student sits alone in front of a screen at home, listening to a lecture, there is a high chance that the student will become distracted.
In an offline class, there are fewer distractions because the classroom is contained and everyone in the room usually has the same goal in mind, which is to learn the lesson.
This reduces the likelihood of distraction to some extent.
Drawbacks of Offline Classes
Time Management: The fact that a school day is jam-packed and students spend the entire day on campus is undeniable.
Even if the students arrive home later in the evening, tiredness sets in, and the rest of the time is spent mostly relaxing.
This may appear to be a disadvantage when compared to online classes because the online model provides for more time flexibility.
In the case of online classes, because there is no time spent commuting, the time saved can be used for other activities like sports and recreation.
In comparison to offline classes, students can save a lot of energy and put it to better use in online classes.
Extra Resources: Offline classes demand a unique curriculum that goes beyond textbooks and reading.
This means more money is spent, which can be a disadvantage when compared to online classes, where you simply have to pay for internet and equipment in addition to the fixed costs.
No Recordings of Classes: In an offline classes setting, you'd be lucky to get recorded recordings of the sessions you attended; otherwise, you'd have to rely on the notes you took in class. Online classes, on the other hand, are the polar opposite where you can record sessions and use them for future reference.
Explore more about online coding classes for kids
Conclusion
When it comes to online vs. offline classes, there is no right or wrong answer.
Both of these educational mediums are ideal in their own right for specific situations and student needs.
As you can see, they both have their fair share of advantages and disadvantages.
After you've read everything, it's up to you to decide which media is best for you and your child.
All you have to do is make sure that whatever medium you choose, your child is comfortable studying, comprehending everything, and implementing what they have learned.
With the world moving at such a breakneck pace, BrightChamps recognized the need to introduce key life/future skills to children to keep them ahead of the game.
With a mission to bridge the gap left by traditional education, we are bringing key future skills through specially designed courses on coding and financial literacy taught by some of the world's best minds from top-tier institutes such as IITs and IIMs.