Summer camp is a beloved tradition for many kids and teens, offering a chance to learn new skills, make friends, have fun in the great outdoors, and many other camp benefits. However, in recent years, there's been a growing trend towards online summer camps, which offer many of the same benefits but in a virtual setting.
From coding to creative writing, online summer camps cover a wide range of topics and interests, making them accessible to kids and teens from all over the world. Whether you're looking to improve your tech skills, express your creativity, or explore new subjects, there's an online summer camp out there for you.
In this blog, we'll take a closer look at the world of online summer camps, exploring what they are, how they work, and what makes them a great option for kids and teens. We'll also highlight some of the top online summer camps available today, so you can find the perfect fit for your summer learning adventure. So, let's dive in and explore the exciting world of online summer camps!
Advantages of Online Summer Camps
Who thought a summer program online could offer you so much? The top five advantages of enrolling your kid in an online learning program are revealed in the following paragraphs. You can also check out this ultimate guide for finding the perfect online summer camp for your kids.
Safe creative space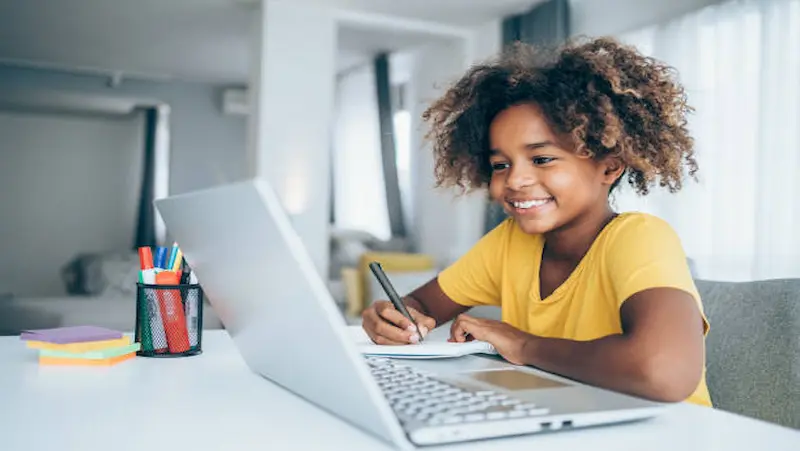 Kids at camp only have the opportunity to attempt new things; they don't have to worry about failing! Children's creativity cannot be stifled when failure is not a choice. They won't feel constrained in their activities because, unlike in school, getting high grades on tests and assignments won't be their top priority. You can show your creativity through digital storytelling, video game development, and creative writing. Students who attend summer programs learn new skills and are motivated to succeed without fear of rejection.
Increases friendships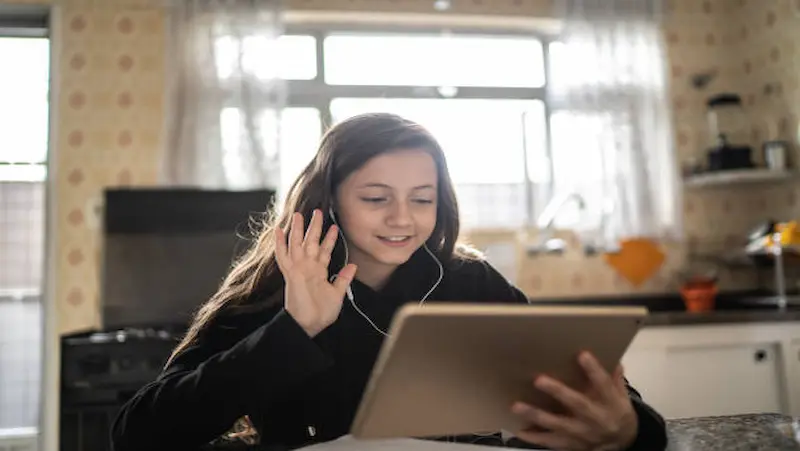 It makes sense that children can quickly form connections and camp friendship based on shared interests when they engage with peers who share their interests. Students have the opportunity to develop connections virtually at an online summer camp. In essence, your kid is starting to network to get ready for their future career. Enrolling your child in a two-week session of the activity they enjoy will help them discover people with similar interests.
Proper Schedule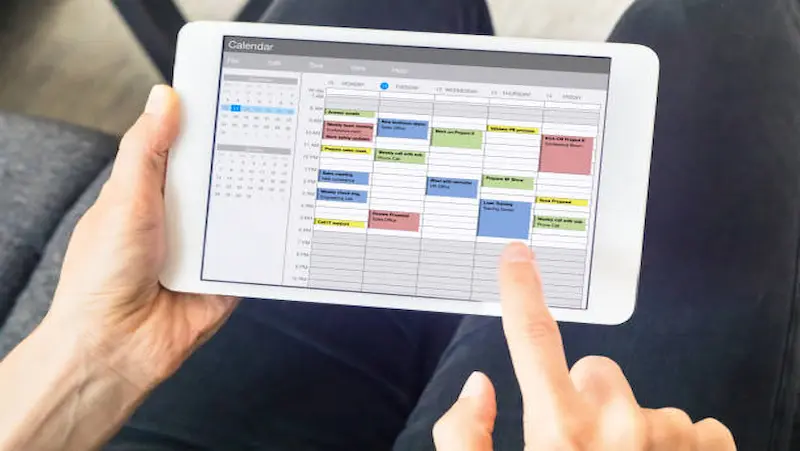 An online summer camp is a great option for kids who get bored easily and do their best around other people. A set plan for the next few weeks of summer will give your child the structure and sense of normalcy they need. This established timetable also gives parents a much-needed break! You can earn the few hours of free time you need by letting someone else take charge and oversee the day's activities.
Builds Self-Esteem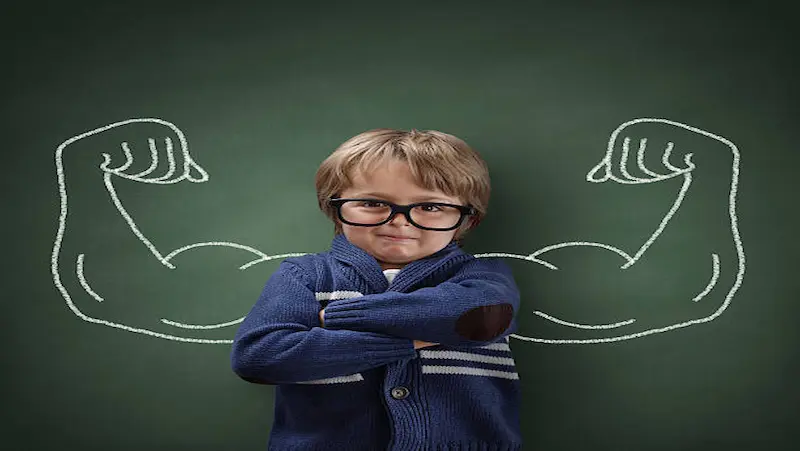 Whether it's writing a comic book or tackling math problems, each activity at an online summer camp has its own set of goals and assessments. Some of these topics will be new to the students, while others may be more in-depth looks at things they already know. In either case, mastering new skills will boost their confidence and eagerness to learn. They will leave camp feeling good about themselves and eager to try new things, meet new people, and become more independent. These skills help children grow and develop as they age and become capable, valuable adults. Since we are talking about fostering self-esteem and learning in kids, here is a great blog on Summer Camp For Students.
Memories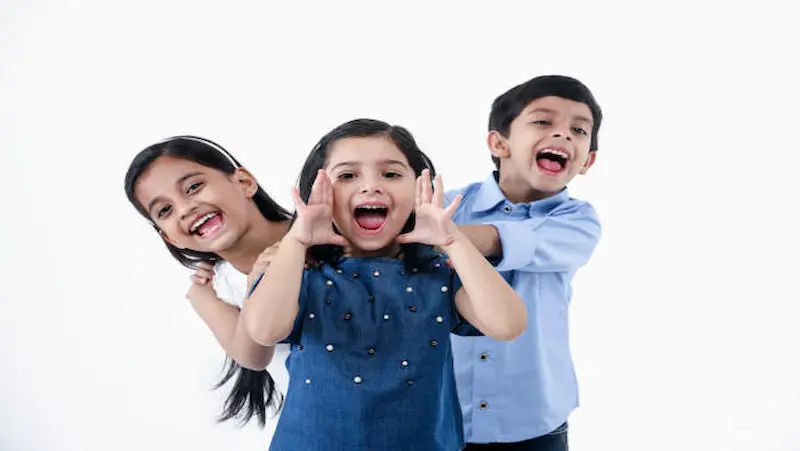 Not least of all, online summer camp enables your kid to create priceless memories! Thanks to online camps for kids where they can learn new skills and securely practice what they enjoy at home. Join us for a memorable educational journey this summer!
Some great online summer camps
Online summer camps are unusual, as most people prefer to send their kids to offline summer camps. But online camps have their own benefits. Kids can learn new skills and make new friends while sitting at home alone. Below are some of the online summer camps that can be suitable for your kids.
Theatre Dots School for Speech & Communication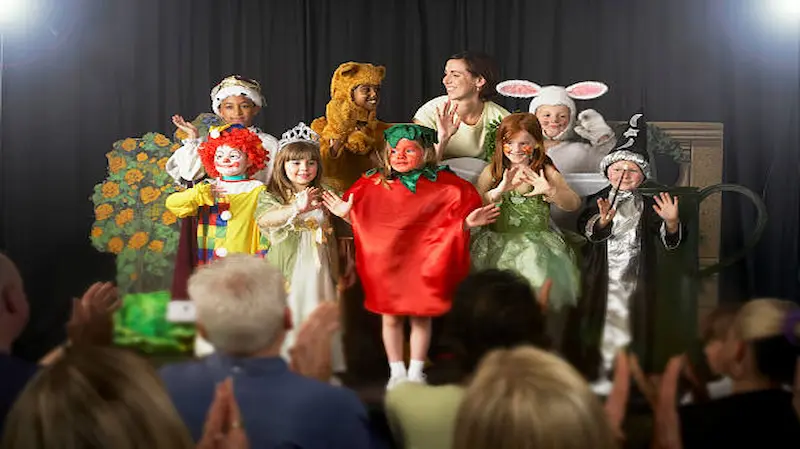 The source of new and creative thoughts can be found in a child's pure, uninhibited thought process. Unfortunately, many children are unable to articulate themselves coherently. Ideas become unrecognizable without expression. This is the class for you if you want your child to learn to read and write creatively, speak clearly, and deliver speeches that are well-researched and meaningful. Your shy, withdrawn child will transform, which will surprise you. And how articulate your extroverted kid is. Give your children the opportunity to talk confidently and find their voice.
Online summer courses are available at Theatre Dots School for Speech & Communication for Young Learners (Grades 1-3), Dreamers (Grades 4-5), Story Tellers (Grades 6-8), and Orators (Grades 9–12). (Grades 9-12). Breath control, volume, pitch, creative thinking, and many other topics are covered in this summer camp to prepare your kid to give a speech using theater as the medium on stage in front of an audience.
Music Summer Camp at SaPaIndia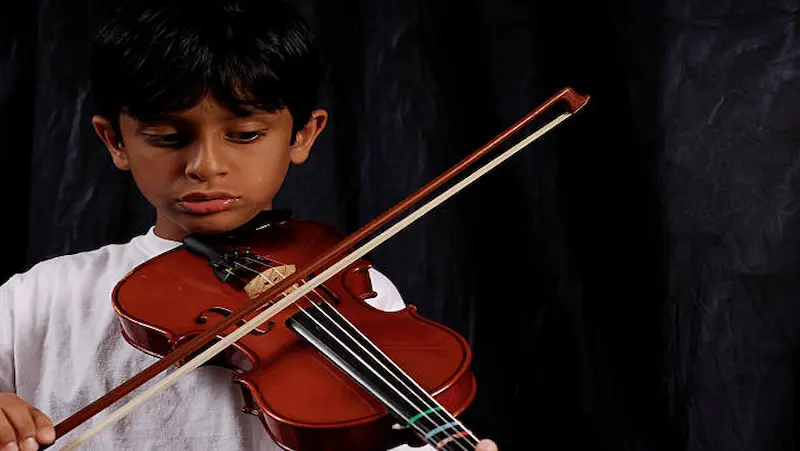 Enroll your kid in music lessons if you want to hear what they are thinking. Children can express their strongest feelings through music, even if they have trouble putting them into words. It is a form of self-expression that gives them a sense of freedom, self-assurance, strength, and joy. It is common knowledge that music benefits young people. Additionally, it aids in their overall growth. Nothing is as soulful or uplifting, as calming or exciting. A child's natural inventiveness is enhanced by music, which also soothes their restless energy. Children can learn about the world through music, including the languages, cultures, and customs of the various individuals they encounter.
Learning is always multi-level at SaPa. Children, therefore, learn more about Indian culture than just music, including dialects, traditions, etc. These courses are taught in small, cozy groups with complete access to the instructors. Through English-language animated films and popular songs, kids also learn about a strong and clear voice. Therefore, if you've always wanted to expose your child to traditional music or want to attempt a brief music course to gauge his or her interest, this musical online summer camp is exactly what you need.
Nidhi Sood Art Summer Camps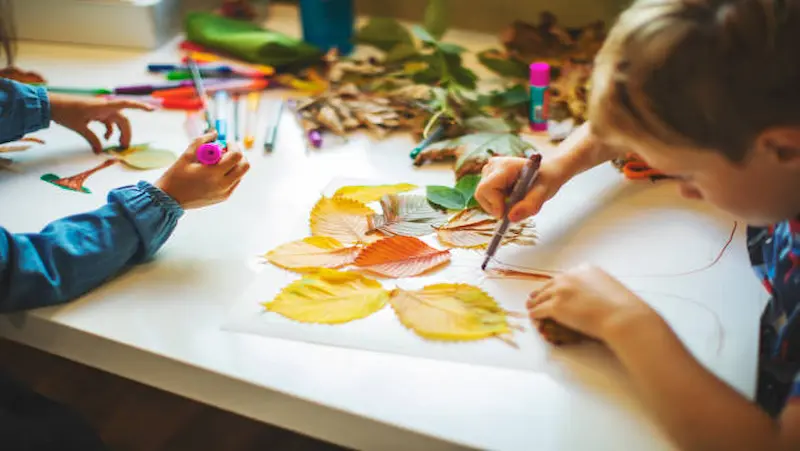 Check the margins of your child's textbooks to see if they contain any shading, scribbles, or doodles; if so, your child may have a creative bent of mind. Self-expression through the arts frees the mind and opens up a world of possibilities for young people. Some see it as their final destination, while others see it as a way to free their constrained creative ideas. Nidhi Arts is an excellent course for beginners as well as a step-up for those who have already explored their talent if you'd like to explore drawing, painting, and craft. Allow your child to explore the colors of summer and share a glimpse of their imagination with you through painting.
Tech skills at iD Tech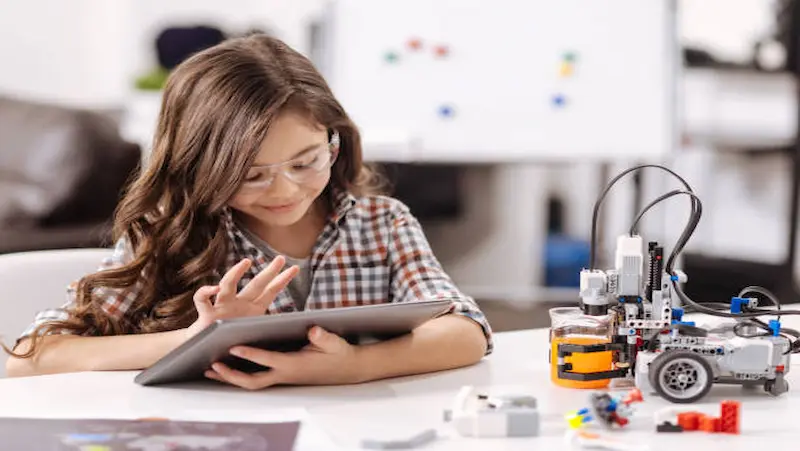 What is homework during vacation time? No chance! Don't worry if that's the response you're anticipating from your offspring. Because this is not a typical class; rather, it is an innovative, hands-on learning experience. Children are naturally curious, and by watching their surroundings and the natural world, they can get the answers to any questions they may have.
In this online summer camp, your child can ask questions and feel the thrill of making a discovery, which will help them develop a scientific mind. So, pick this one if you want your child to learn about the world around them only out of pure curiosity.
You can also check out some of the great coding and robotics online classes offered by BrightCHAMPS. With its flexible curriculum, there's a creative space at BrightCHAMPS for your kids to learn with fun!
Utkarsh Yoga Camp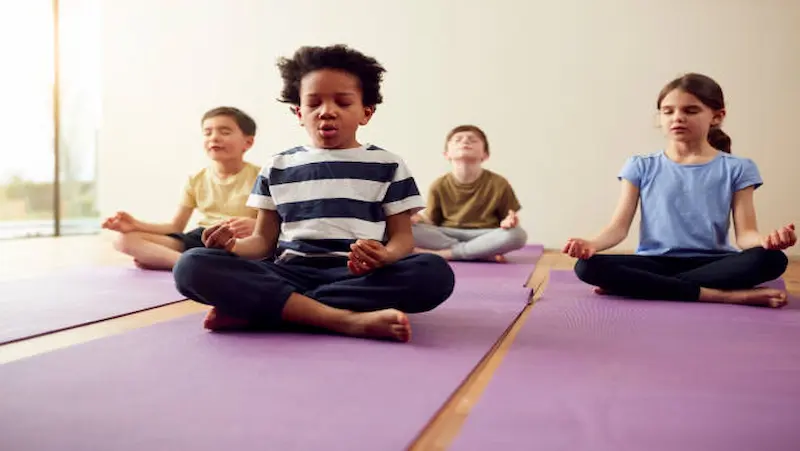 Children are knowledgeable about technology (a 12-year-old presumably knows how to order through Zomato so they'll never go hungry! ), well-educated (what's the name of Apple's newest iPhone? ), and some are even shrewd and can offer advice to friends. They have their academic and professional goals clearly defined, and some even have their route already chosen. They seem to have everything, so they must be doing much better than we did, right? But hold on, you might want to examine your child's iris up close. At least one of these emotions—self-doubt, anxiety, stress, dread, confusion, aggression, or depression—will be present, if not more. Naturally, a growing child or adolescent may find life's obstacles overwhelming. They require a method to raise their adversity score. Yoga, pranayama, and meditation can help them with that.
Utkarsha Yoga is for kids ages 8 to 13, and Medha Yoga is for kids ages 13 to 18. The Art of Living offers both age-appropriate and age-old classes that will assist kids in dealing with issues of all ages.
Why an online summer camp is a great option for your kids
Online (also known as virtual) summer camps, as the name implies, give kids a chance to learn from, get to know, and interact with other kids—all from the ease and security of their own homes. The only things these camps need are kids who are interested and curious, and computers that can connect visually and audibly. Online camps often have a small number of campers per instructor. Counselors frequently continue teaching their campers long after camp is over because they get plenty of one-on-one time with them. Since kids don't have to face other students directly, they feel more confident in online classes.
As technology has advanced so much, it is now even possible to ask a question personally to the mentors in the online class without letting other students know. This option increases the interactive behavior in online camps.
How instructors and staff play an important role in an online summer camp
An online teacher must lead students through one or more of the online learning activities. After all, various online learners favor various learning methods and approaches. Therefore, to provide individualized instruction, online instructors must adapt their teaching style. Usually, these kinds of learning opportunities are planned and prepared well before the course starts. The teacher can then spend more time guiding the pupils and less time making lesson plans. The instructor carefully directs students' attention toward important concepts and ideas. For class projects, online instructors frequently create entertaining, interactive presentations. After all, the online teacher knows that learning happens best when people are interested.
As a result, the virtual instructors must also be highly regarded for the students' development in addition to their expertise in their respective fields. In the end, they do learn the skills they need to be successful in this new way of learning. Online teachers have to be reliable and help their students. Online instructors must also impart a variety of life skills to their students. They can include a variety of these enjoyable activities to help kids learn the value of self-control, a sense of ownership, and responsibility. As a result, internet instructors must be versatile!
For better understanding about online robotics for kids. Click here!
Conclusion
In conclusion, online summer camp offer a unique and innovative way for kids and teens to learn new skills, make friends, and have fun from the comfort of their own homes. With a wide range of topics and interests to choose from, these camps provide a valuable opportunity to explore new subjects, express creativity, and improve technical skills.
Despite the challenges posed by the pandemic, online summer camps have continued to thrive and offer a fun and engaging alternative to traditional summer camps. From coding to creative writing, there's a virtual summer camp out there for every interest and learning style.
We hope this blog has given you some insight into the world of online summer camps and the benefits they can offer. So why not consider signing up for an online summer camp this year and experience the joys of summer learning and fun from the comfort of your own home? With so many great options available, the possibilities are endless.
Click coding camps near me, to enrich your child's abilities and cultivate a passion for technology.
Visit the BrightCHAMPS blog page to read the most recent entertaining blogs to find out more about online summer camps.
Frequently Asked Questions (FAQs)
Why can online summer camps be better than typical summer camps?

To attend a summer camp, you need to go out of your house every day or stay at the camp for a particular period of time. Whereas in virtual camps, you can attend and have fun while sitting at home alone. This makes online camps better than regular summer camps.
What age kids are best suited for online summer camps?
Since kids don't need to go out or need any assistance, kids of any age group can attend the virtual camps and have fun.