Roblox is an amazing virtual universe that helps you create a platform game, share experiences with friends, and be anything you can imagine.
David Baszucki and Erik Cassel in 2004 created Roblox.
The Roblox app is accessible for PC, Mac, iOS, Android, and other platforms. The program is available for download, and games for kids on computer can be played there. The Roblox software is compatible with Android OS 5.0 and later.
The intriguing aspect of Roblox is that you can use its platform to make cartoons on mobile devices.
I'll show you in this blog post how to quickly and easily make your animation for mobile devices using the Roblox platform.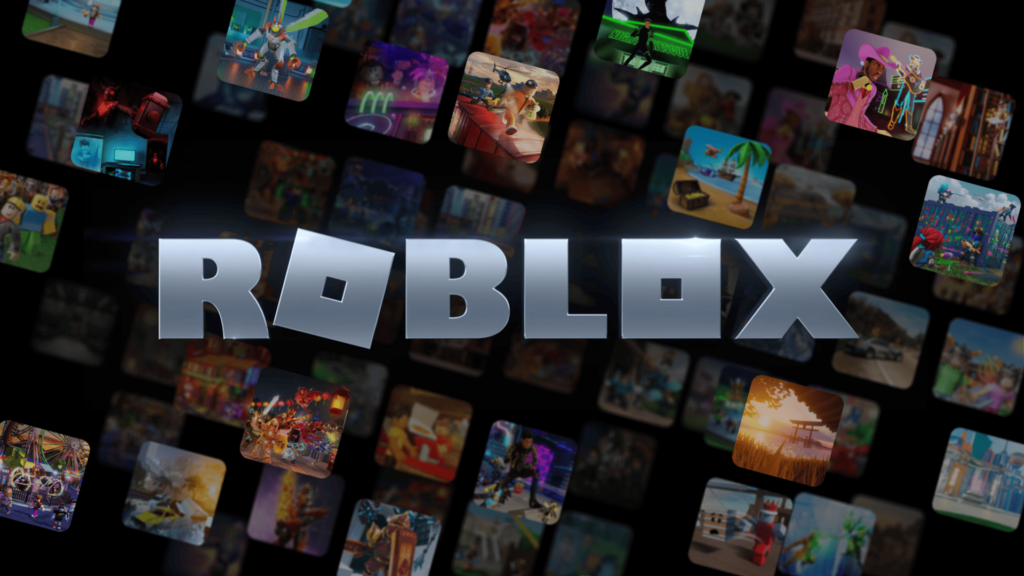 How to make a Roblox animation on a Mobile
Step 1: Download Roblox on mobile & Start screen recording
To make a Roblox animation on mobile, the application must be downloaded on the device from the Playstore or Apple Store.
Open the app after it has been downloaded.
Start screen recording on your mobile device to record your Roblox animation.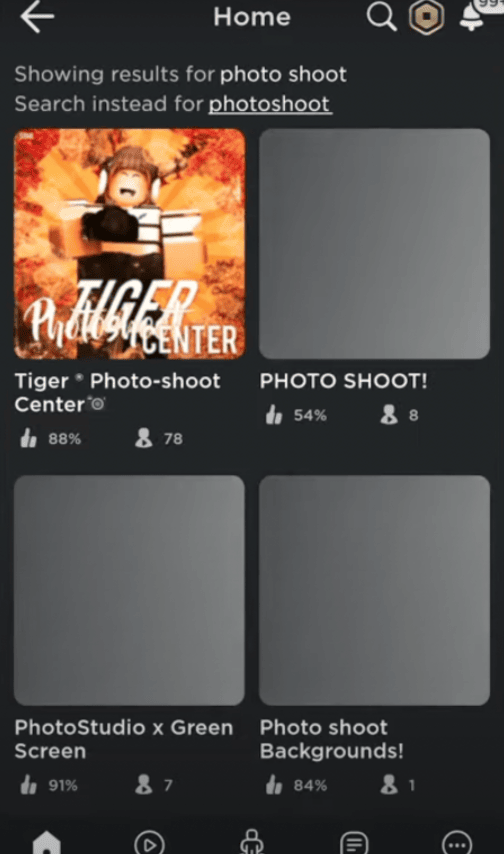 Step 2: Choose the 'Tiger Photoshoot'
After step 1, search for 'Tiger Photoshoot' on the search bar. You will see a game called 'Tiger Photoshoot'.
When you first enter the game, look for the word 'Catalogue' on the left side of the screen.
When you click 'Catalogue,' it will display accessories or hairstyles for you to change. You are free to select any of them.
You can enter different codes for the accessories in the 'Item ID here' field. To have a variety of accessories in character, you can look up codes online.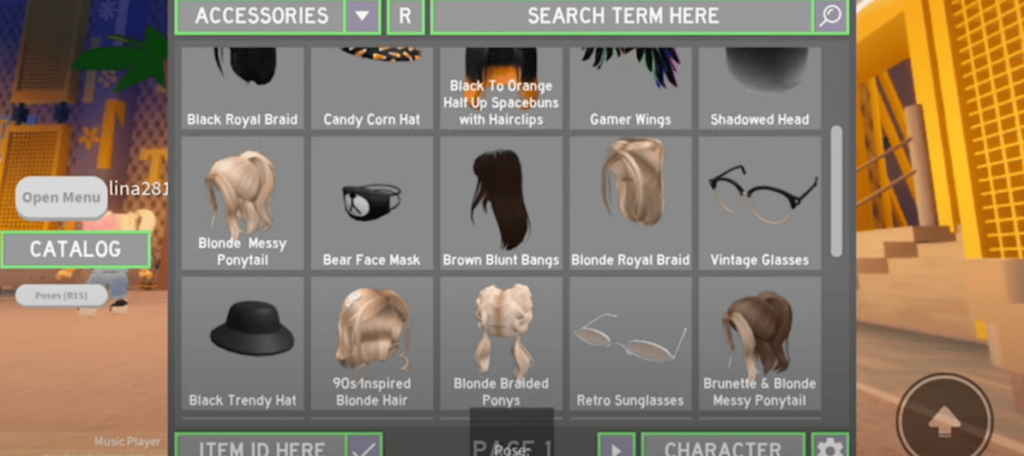 You can even go in and explore the sections. There is a makeup section where you can choose the makeup look you want for the character.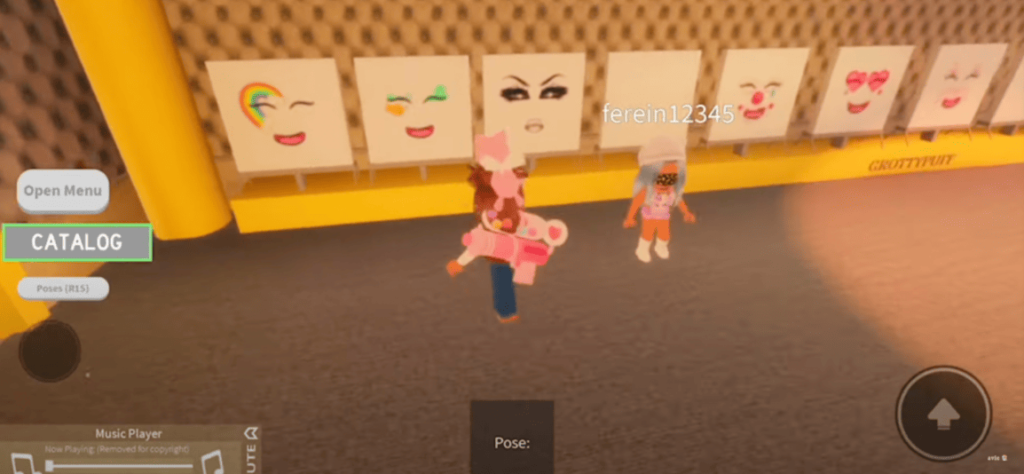 Step 3: Choose Backdrop
After you've made all of your selections, the next step is to change the background. Remember, all that you do now must be screen-recorded as well.
You can keep moving your character to different places to have a background of your choice.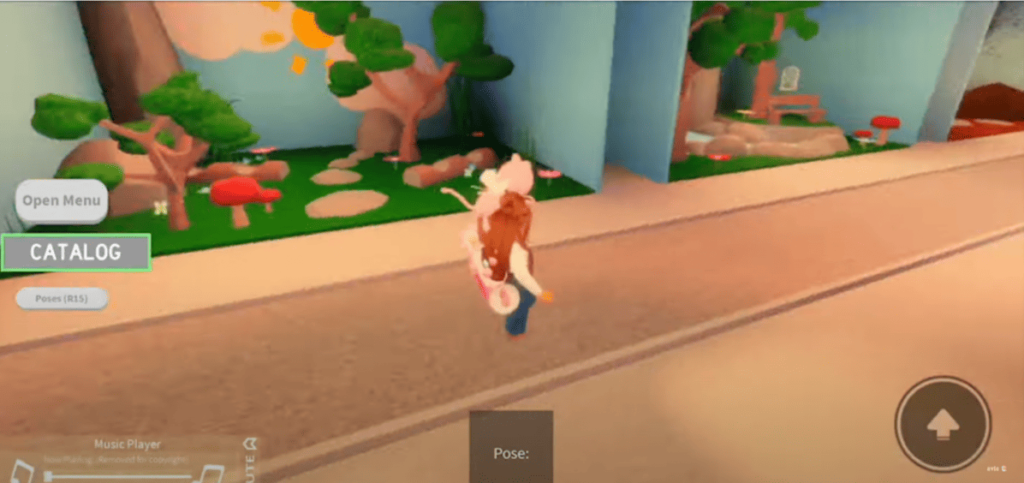 Stand wherever you want, and you can angle your camera to a place. Since you are screen recording, you can edit out the parts you wish to later.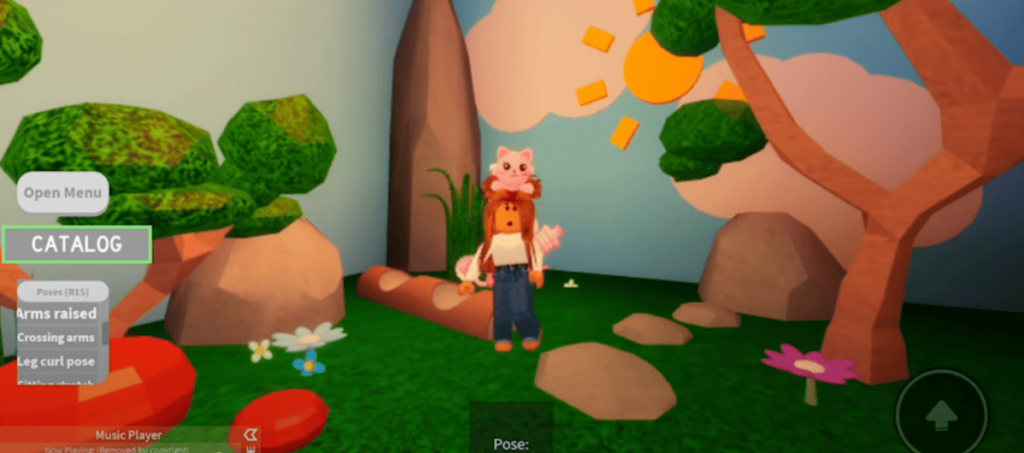 Next, click on 'Poses'. Choose multiple poses you want to have in the animation. Screen recording will capture the animation as you keep selecting your poses one by one.
You can pinch-zoom in or pinch-zoom out to create a movement of your choice in the animation. Once all the parts are recorded, you can stop your recording. It will be saved in your gallery.
Step 4: Download 'InShot' for Editing
Download the 'Inshot' application on your device to edit the screen-recorded video.
It's a good editing tool that's free and lets you edit videos and photos.
It has a plethora of editing tools to meet your needs to create a basic animation.
All of the screen-recorded parts will be edited here to create a Roblox animation.
Editing The Video On Inshot
Once you open the app,
To edit, select the screen-recorded video
You can crop out all the unwanted parts of your video, such as the visible Roblox buttons.
After you've finished cropping, you can play the video to see the results and continue to get the desired result.
Step 5: Final Editing on Inshot
After obtaining your desired video in Step 4, you can now proceed to edit further. You can use the app's editing tools to your heart's content and let your creative juices flow.
You can add music, have a separate intro or ending part, or both.
At the bottom, there are options to add music, record, crop, split, merge, and so on.
After you've finished editing, you can save and export the video.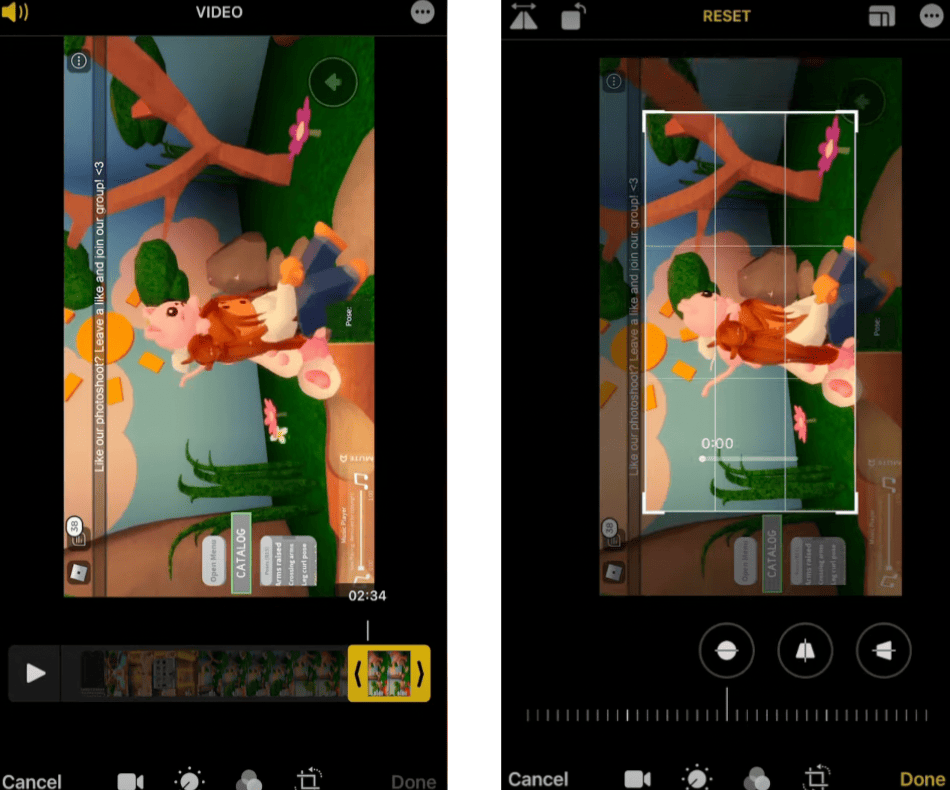 That's all! And there you have it, an animation that you created all by yourself, without the need to animate anything or use any fancy editing software.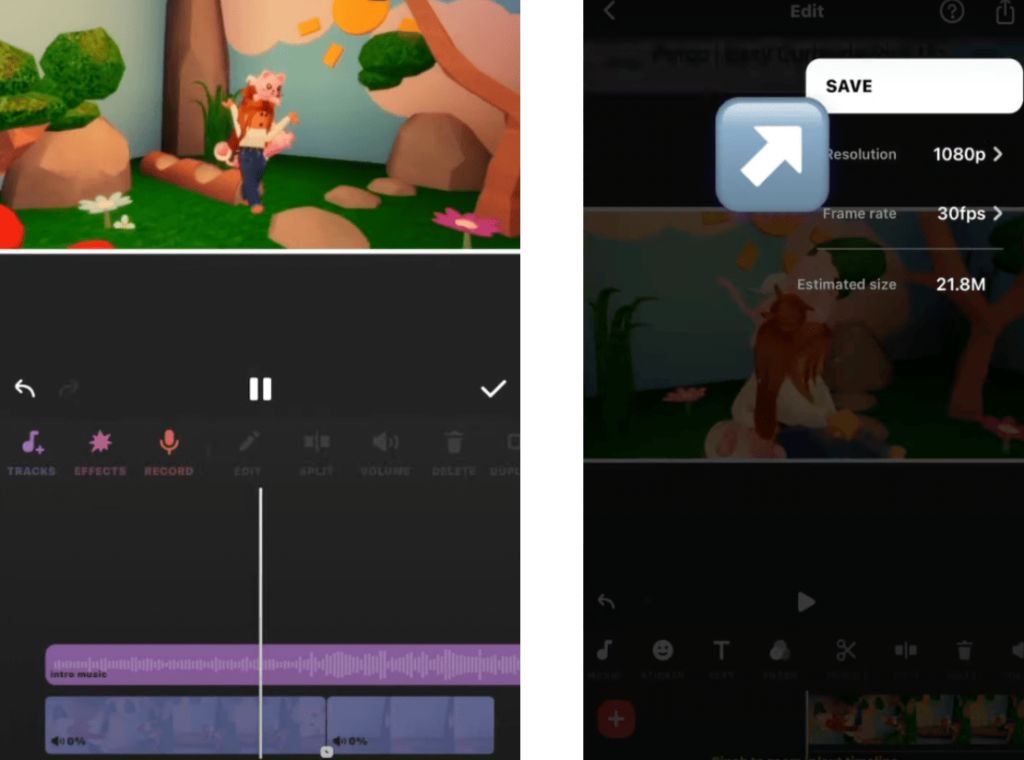 Conclusion
Roblox seems to be heaven for many fans of 3D games or video games in general. It is a platform for gaming and game coding for kids creation. But there is so much more you can do with this platform if you have the insight and creativity.
Take a look at how easy it is to use Roblox to make a 3D animation. To make a simple animation, you no longer need to acquire or possess all of the necessary software, tools, and abilities.
The majority of people can create them for fun, but if you add your imagination and ingenuity to them, they can develop into much more. Look at the most recent entertaining blogs on the BrightCHAMPS blog page to find out more about Roblox and its other features.
Learn to create fun games in Roblox at BrightChamps with its specially designed curriculum, which makes learning game development and coding simple for students in Grades 1-12. BrightChamps also teaches a variety of other programs that assist children in developing a foundation in computer programming through activities, interactive lessons, and other means.