Today Roblox has evolved as one of the most widely used gaming and game development platforms.
Because users can create games of their own on Roblox, this feature has led to skyrocketing popularity of this platform.
There are many games for kids on computer available on Roblox, including Adopt Me, Jailbreak, Murder Mystery, and others.
Roblox Piggy is one of the most popular these days because it is appropriate for children under the age of ten. It is a survival horror game created by MiniToon.
The player assumes the role of a police officer investigating George Pig's escape.
About Piggy Roblox
The scene takes place when you awaken in a strange room and are knocked down by a strange pig.
The player must escape the room and return to the police station. As soon as you arrive, a monster has infiltrated the station, leaving only you and fellow officer Doggy.
As players progress through the game, they will encounter various chapters.
The main goal is to find the survivors and kill them. As we move forward in the journey of the game.
Most Favorite Roblox Piggy Characters
1. Willow Piggy
Willow Piggy, like Mr. P, is an antagonist in the Roblox Piggy who is unseen in Book 1. Willow Piggy, along with Tigry, is the main antagonist in Piggy: Book 2.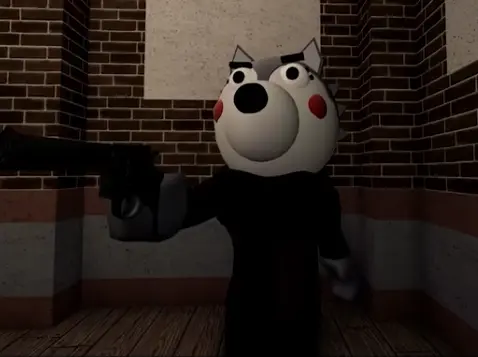 She is the main antagonist, especially in the first half of Book 2, and then transforms into a reformed deuteragonist in the second half. She is the leader of the well-known criminal organization The Silver Paw, as well as Factory's backup bot.
2. Tio Piggy
Tio Piggy is the unseen overarching antagonist in Book 1 and the overarching antagonist in Book 2. He also goes by various names such as The Entity, The Insolent, or The Iniquitous One. He first appeared physically in Temple – Chapter 10.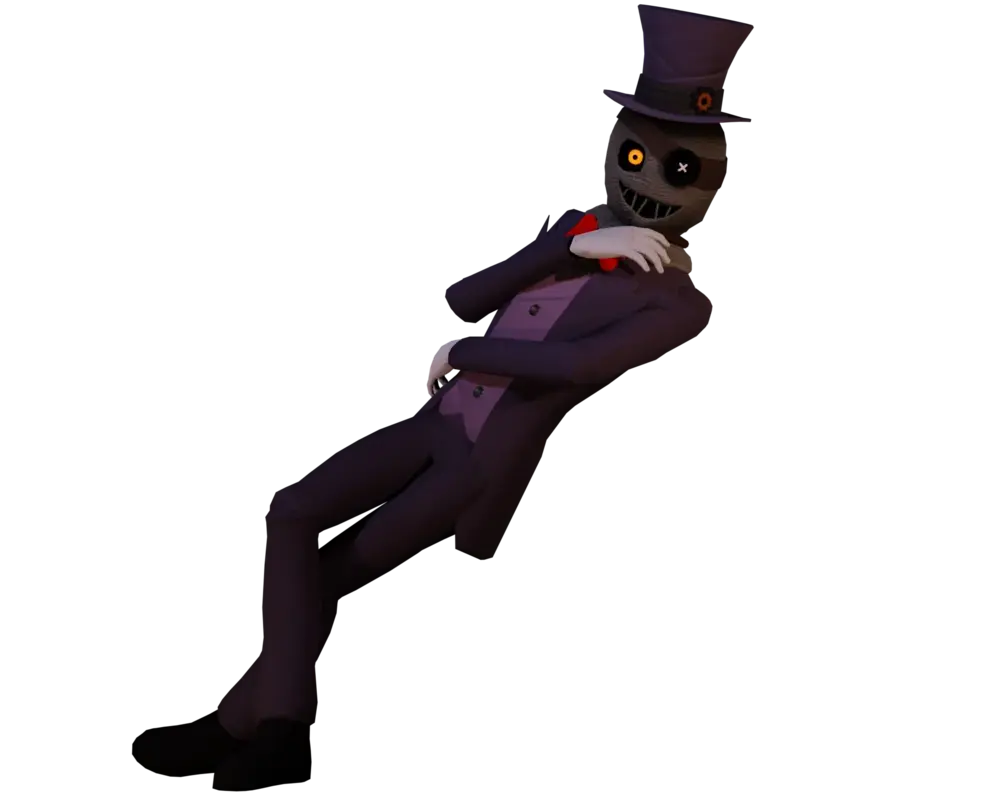 3. Piggy
The very first is none other than the title character itself i.e. Roblox Piggy.
She is the real antagonist of the game. Without Piggy, there would be no Roblox Piggy game for players to play with.
She is simple yet absolutely horrifying when she follows the player in the game. Quite and Mysterious!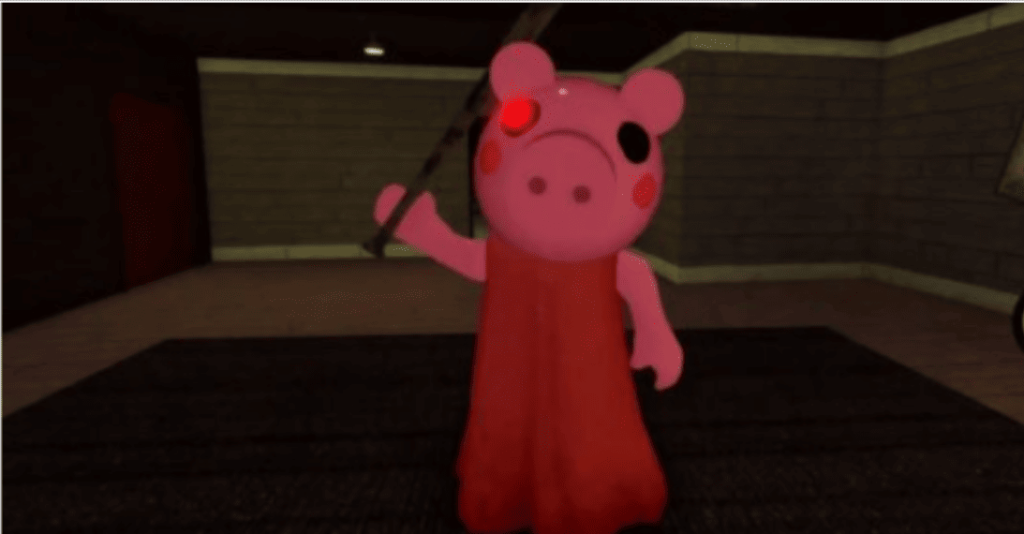 4. Devil
In second place is the Devil, who is regarded as one of the coolest Roblox Piggy characters.
It has massive red wings, a pitchfork for a weapon, and a dull red face. The Devil skin has one of the scariest jumps in the game.
It takes its pitchfork and drives it into the player without a second thought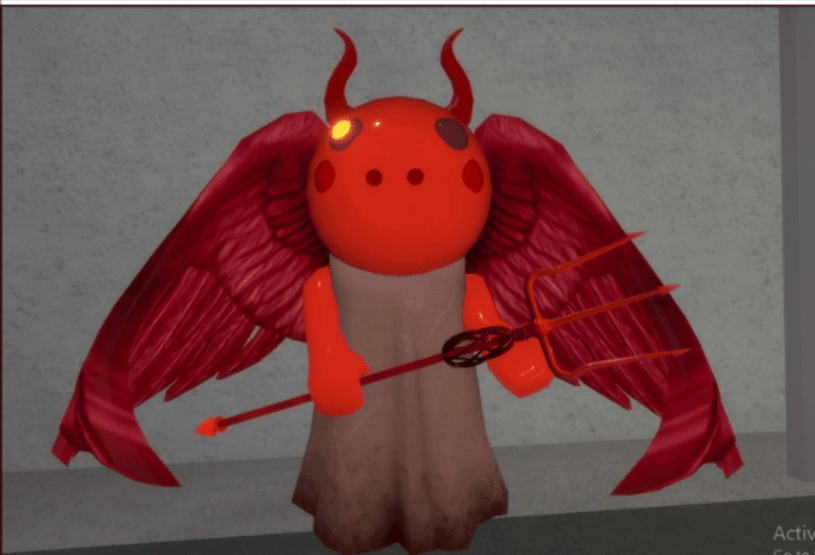 5. Clowny
Clowny is the primary antagonist in Roblox Piggy Carnival – Chapter 8.
This pig is dressed as a clown, a skin, and an NPC all at the same time. Clowny serves as an antagonist for the players in the game.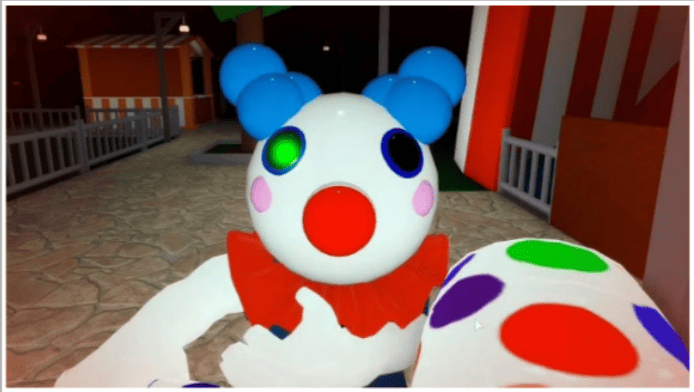 6. Skelly
Skelly's body is a Roblox skeleton package that looks like horrifying skin in Roblox Piggy.
Skelly may appear to be harmless, but just seeing this creature around a corner in the dark causes the player to scream.
7. Mr. P
In Piggy: Book 1, he is the main antagonist. This character is like Mr. Potato Head crossed with the Terminator, complete with a red-eye and a weapon for an arm; we don't need to turn around to see this terrifying purple sweet potato on the tail.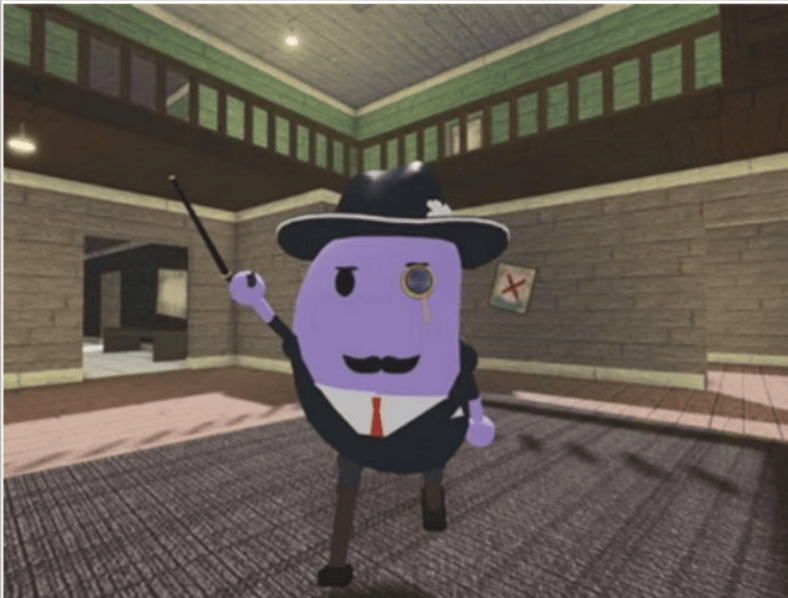 Best Piggy Roblox Toys: Where to Buy?
Just as the Piggy Story, Piggy Roblox toys are extremely popular among children and Roblox players.
These toys come in all shapes and sizes and all of the Piggy characters are available in the form of toys. Here are some of the best sources to buy the best Piggy Roblox toys.
Amazon
Etsy
Ali Express
Smyths Toys
Ubuy
Piggy Roblox Fanart
Piggy Roblox's appreciation and popularity go beyond just people playing the game and buying Piggy character toys. The Piggy fanbase also creates and shares on the internet awesome Piggy Roblox fanart.
Fanarts are basically the drawings and recreation of Piggy characters and storyline through sketches and other various art forms.
Let us look at some of the best Piggy Roblox Fanart;
Top Piggy Skins in 2022
Skins are basically used for character customization and to give a unique and desired look to your avatar. With the popularity of Roblox piggy, there are many skins available based on Piggy characters.
Below is the list of top piggy skins in 2022
Alfis Skins
Angel Skins
Archie Skins.
Badgy Skins
Beary Skins.
Bess Skins. Bess (Easter 2021 Event)
Billy Skins. Billy (Old)
Budgey Skins
How to Play Piggy Roblox
The Piggy Roblox story is about finding Georgie Piggy before moving on to discovering and retaliating against Mr. P, who abandoned you in the hospital. Mr. P is the antagonist in the game, who in the hopes of curing his wife unintentionally created an infection.
Here is what takes place before you enter the Piggy story.
The game's main menu allows you to play with your friends and then search for a suitable server to play on.
Once you've joined the server, everyone must vote for someone to impersonate Piggy.
The person with the most votes will be piggy.
There are several chapters to play for, and each chapter reveals the game's story. There are currently 19 chapters to choose from.
How to play as Piggy
All the piggy needs to do is locate and kill the players before they escape the map. Piggy can go anywhere on the map to find the players.
There is also an infection mode in which killing any player will turn that player into a Piggy. Capture the players before they flee, but beware of the taser, which may temporarily stun you.
How to play as a Survivor
The survivors need to escape the map but to do that they must find all the required items. Finding these items requires a lot of teamwork meaning every player should equally participate in obtaining the items. Players should also avoid being killed by Piggy.
Suitable Age to Play Roblox Piggy
As with all Roblox games, the PEGI rating is 7 and ESERB is 10+, as there are horrifying jump scares and moments of being chased by a killer pig character that may disturb younger children.
The game is inspired by the Pig, but it eventually shifts into a horror game at unexpected points.
Conclusion
Roblox Piggy is among one of the most popular Roblox games. As the players move forward on the journey to find George and Doggy, players encounter many strange characters some are terrifying some are friendly.
It is one of the most interesting games in Roblox. You now know how the story goes but to know the end one should play Roblox Piggy and find out!
Learn to create fun games in Roblox at BrightChamps with its specially designed curriculum, which makes learning game development and coding for kids simple for students in Grades 1-12.
BrightChamps also teaches a variety of other programs that assist children in developing a foundation in computer programming through activities, interactive lessons, and other means.
Frequently Asked Questions (FAQs)
Is Roblox piggy kid-friendly?
Roblox piggy is rated 7 by PEGI and is a kid-friendly game even though it is a horror-themed game.
How to draw Roblox piggy?
There are plenty of tutorials available on the internet and especially on Youtube which show you how to draw Roblox piggy.
How to play piggy Roblox?
You can play Piggy Roblox as either a Piggy or a survivor. Before the game begins, all players must select a player who will play Piggy.
How old is piggy Roblox?
Piggy is a 12-year-old boy.