Fortnite is a popular game to many users. It's exciting to see so many players at a place fighting to survive.
With millions of players worldwide, the Fortnite game attracts all generations.
Fortnite has a lot of controls to track the game. It's hard for some players to know the key controls like crouching.
Crouching is to be on the knees and slightly bend your body over to the ground.
Let's learn how to crouch in Fortnite on PC, Xbox series, and PS4. But before we move forward let us learn a little about Fortnite.
Fortnite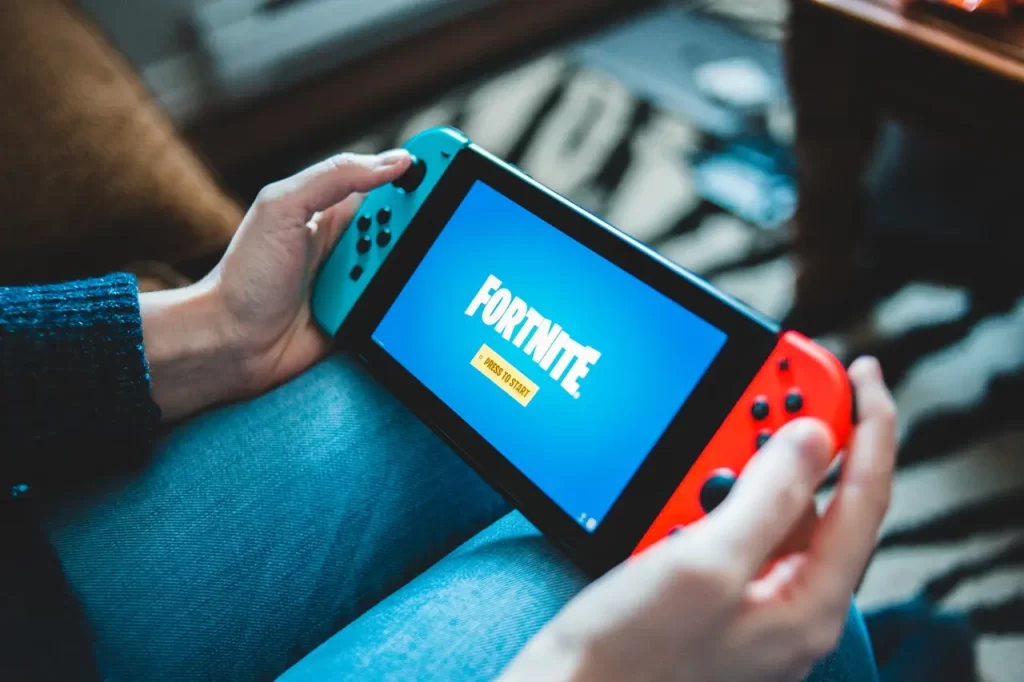 Fortnite is one of the most well-known video games in the world which debuted in 2017.
It has today grown into a worldwide phenomenon, with 350 million players as of May 2020.
It was developed by Epic Games and is available in three different modes namely, Fortnite Battle Royale, Fortnite: Save the World, and Fortnite Creative.
All of these three versions however share the same general gameplay and game engine even when they provide a totally different experience.
This game's mode diversity and its top-notch and colorful graphics have a significant impact on how it appeals to people of all ages.
This game is well-liked by gamers and streamers, who frequently show it off on YouTube and Twitch.
Crouching in Fortnite
Crouching in Fortnite depends on your platform and configuration.
On your PC the Crouch button is Left Ctrl, on PS4 and Xbox series it is to the left shoulder button respectively.
Note that you cannot crouch in 'Save the World' mode.
How to Crouch on PC
On PC, you can crouch using the 'Left CTRL' button.
To get this, go to the control scheme on the PC by checking the 'Settings menu' in the 'upper right corner' while going to the 'Input'.
The Crouch key is near the bottom of the list, as shown in the picture below.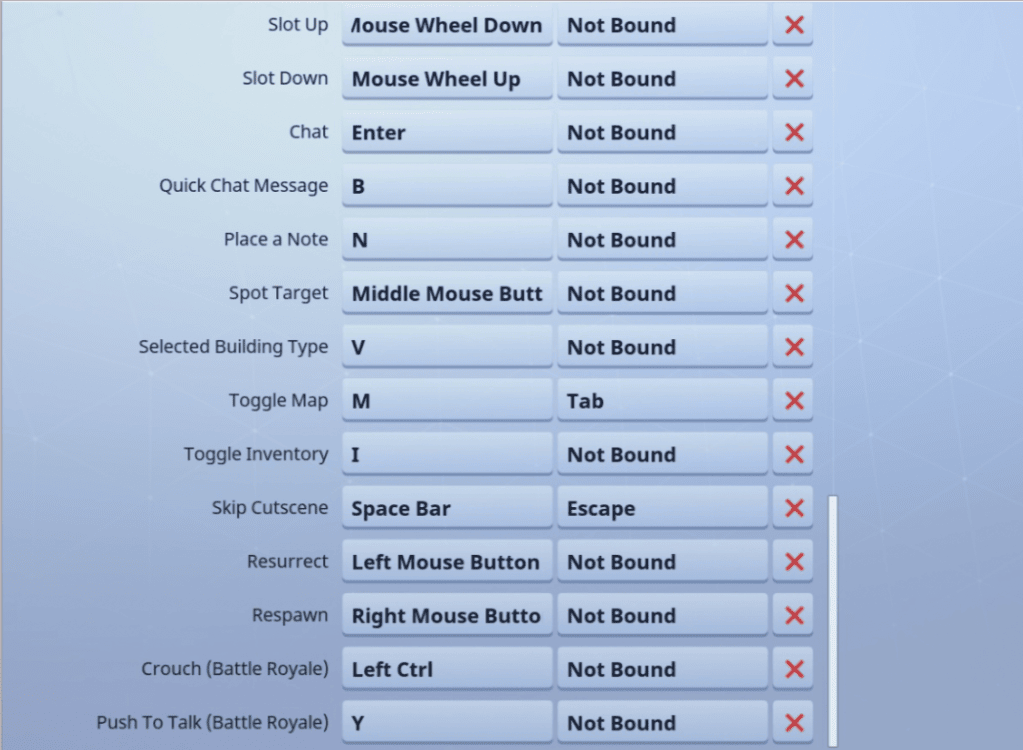 How to Crouch on PS4
Crouching on PS4 and Xbox controllers is a different scenario.
If you're using a controller and not a keyboard or mouse then it's hard to make it control as you wish.
But, you can choose different configurations which are provided by Fortnite for their players, Standard and Quick Builder configurations for PS4.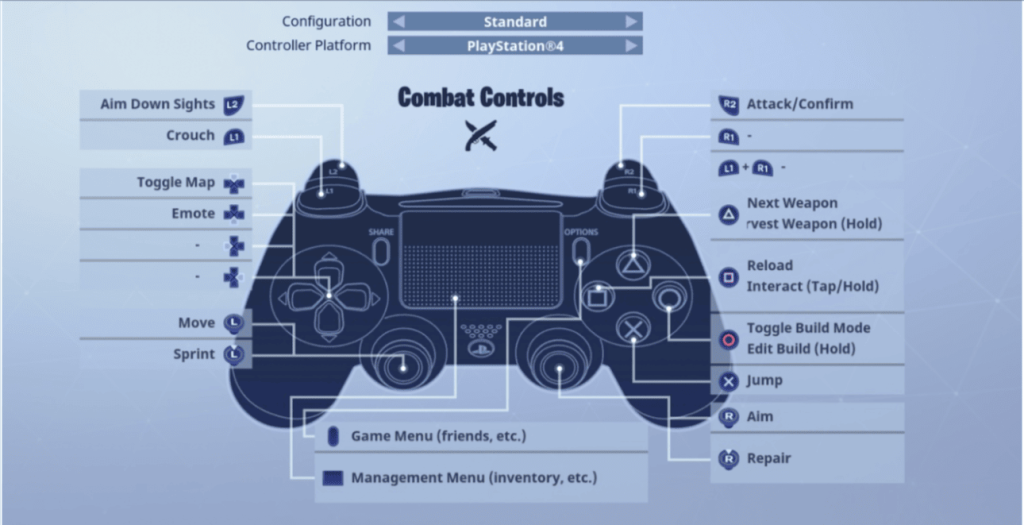 How to Crouch on Xbox Series:
For Standard and Quick Builder configurations layouts, crouching is by left shoulder button using PS4 or Xbox series for Fortnite.
In Combat Pro configuration, crouch is on the right thumb by tapping the thumbstick.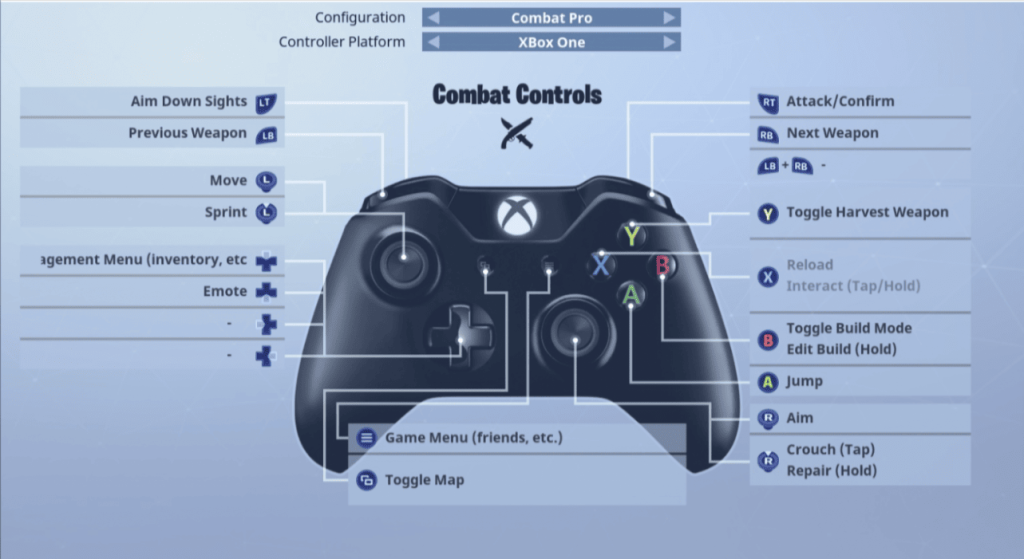 There is no toggling between clicking and holding the crouch button in Fortnite.
Click twice on the crouch button to crouch and later un-crouch, rather than holding it for long.
Conclusion
Crouching is a popular position in video games, particularly in battle royale games. A character in this position is on its knees, with its body slightly bent towards the ground.
If you're not sure what I'm talking about, imagine someone tying their shoelaces while almost sitting on the floor.
To get into a crouched position, players must use control keys, which are not always the same for all devices.
We went through how to crouch in Fortnite on various platforms in this blog.
With the world moving at such a breakneck pace, BrightChamps recognized the need to introduce key life/future skills to children to keep them ahead of the game. Also, don't forget to check out this blog that offers fun and engaging computer coding for kids, making learning a breeze while having a blast!
With a mission to bridge the gap left by traditional education, we are bringing key future skills through specially designed courses on coding and financial literacy taught by some of the world's best minds from top-tier institutes such as IITs and IIMs.
Frequently Asked Questions (FAQs)
What is crouching?
Crouching is to be on the knees and slightly bend your body over to the ground.
How to crouch on a PC in Fortnite?
If you're playing on PC, crunch is on the LEFT CTRL.
How to crouch on an Xbox series and PS4?
For Standard and Quick Builder configurations layouts, crouching is by left shoulder button using PS4 or Xbox series for Fortnite. 
In Combat Pro configuration, crouch is on the right thumb by tapping the thumbstick.  Fortnite Xbox Controls – With handcam