Fortnite is one of the most popular video games, and it has managed to keep its players engaged over a period of time.
There's no doubt that Fortnite brings great adventure and thrilling experiences to the players. This season, the Fortnite XP system has received a lot of flak.
Many players have claimed that Epic Games lowered the XP reward for some achievements this season, making it even more difficult to level up. This may be annoying, especially because Darth Vader is waiting for you on Page 10 of the battle pass.
Fortnite users have turned to various techniques as a result of feeling obliged to grind the battle pass without making any progress. Impostors Mode is still a popular option, and some people are seeking every XP bug they can uncover.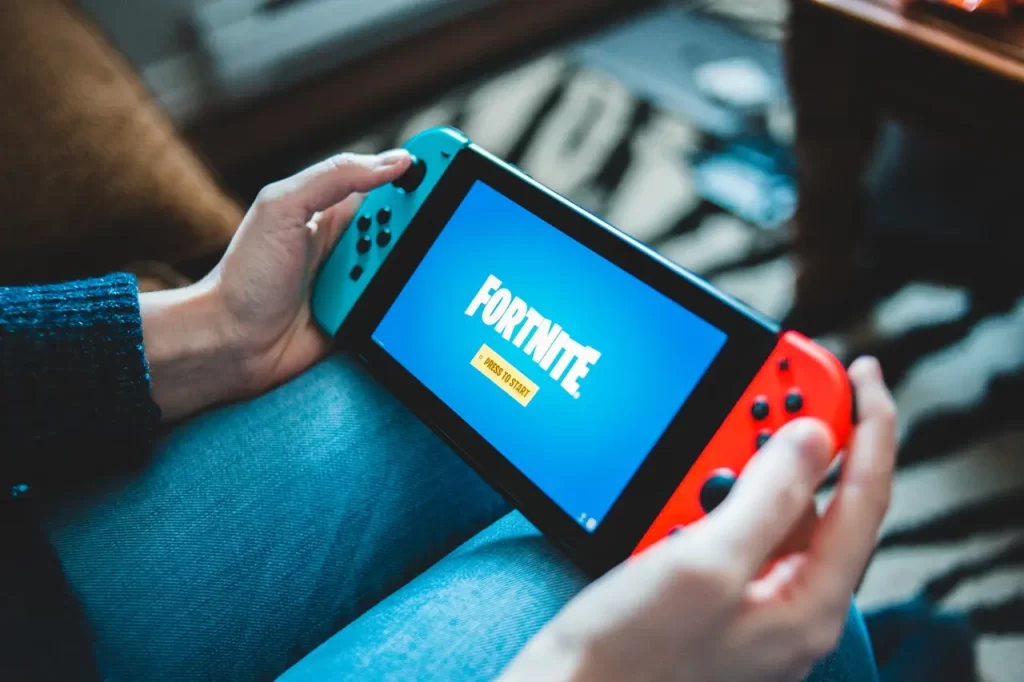 As we proceed into this Minecraft season, we find that creative maps have rapidly become a beneficial source of XP. Some of them have a significant amount of XP enabled and may essentially assist gamers in fast leveling up.
Are you wondering about some of the best Fortnite XP maps that are at our disposal for this season? Then continue reading till the end and you'd be surprised to look at the creative options that we bring you!
Gain XP in Fortnite Using These Creative Maps
Map Code: 8809-4244-0122
This map is known as Parkour Tag Tilted. This Fortnite XP map aims to run away from the catchers across the challenging parkour course. For the catchers, the aim is the inverse. The fact that there are multiple XP tokens on the map for players to acquire makes this a viable XP choice.
Creative Map: 2548-3248-3196
When Fortnite players arrive on this Creative map, they should directly proceed to the corner in front of them. They should halt at the second-to-last floor piece and start working their way out from the platform.
A blue glint will appear on the screen four storeys up. They must then emote once more. After finishing the emote, gamers must seek a floating button. It will be located right behind and across from the platform. This will require interaction from Fortnite players.
After proceeding from the previous steps, it will move them to a different part of the map. Fortnite players should then rush right into a room with tomatoes, as well as two orange crates. There is a secret button at the top of the second box.
Interacting with it will start the free flow of XP, which will rapidly mount up. Glitch King, the guy who discovered this method, received almost 20,000 in a couple of seconds.
Map Code: 9496-3304-5859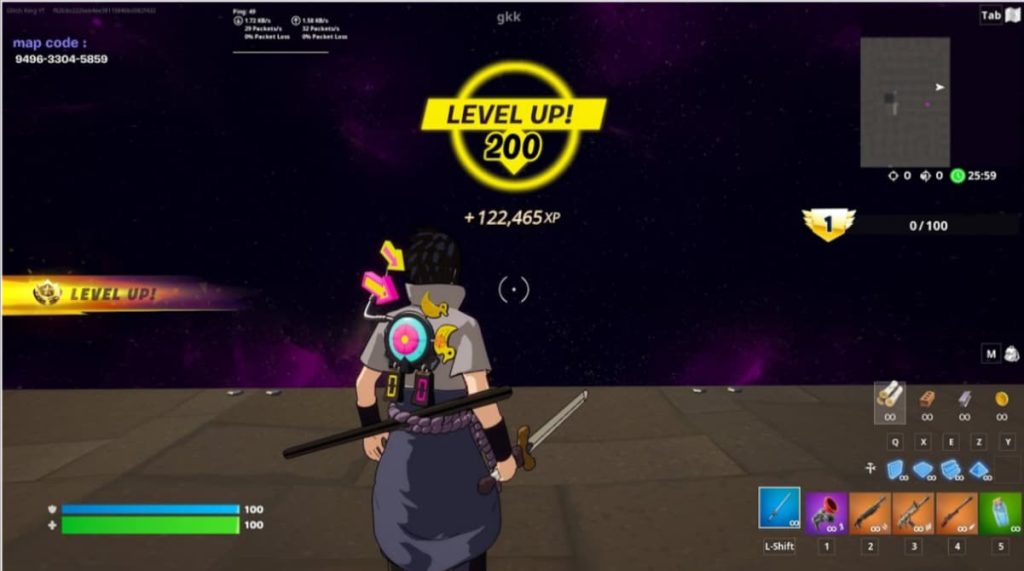 To begin, loopers should proceed to the map's edge, where there is an "XP Shop" button. This will relocate them to a different room. Some other ways of using this map to gain money are by slaughtering chickens, mining resources, and engaging in other random tasks. Coin collection finally correlates to XP.
In this chamber, there should also be an "AFK XP" button usually on the far left wall. Enabling this will help you get the most XP out of this map.
Another XP button was originally unavailable when the video was first published, but it should be available now. This button is located on the opposite side of the room as the AFK button. Players will eventually get a lot of XP. Glitch King, who also discovered the map, won almost 500,000 Chapter 3 Season 3 XP.
Map Code: 9061-5458-7889
Toybox FFA is a free-for-all map with tremendous XP opportunities. Players can obtain any and all weapons accessible in Creative mode after spawning. This map is a free-for-all, thus players would just need to battle it out over and over, which might result in a lot of XP.
Furthermore, fighters will gain over 18,000 XP simply by entering the battlefield. There are more methods to get XP on this map, making it an ideal choice for grinding the battle pass.
Conclusion
Undoubtedly, Fortnite is one of the most wildly popular video games and it has a large fan base. And what makes it even more thrilling for the players to play are these Fortnite XP Maps.
These creative Fortnite XP maps are a beneficial source of gaining XP for the players
In this blog, we discussed the best XP maps in Fortnite that can enhance your game experience. So read the blog and get your hands on these XP map codes and start gaming!

With the world moving at such a breakneck pace, BrightChamps recognized the need to introduce key life/future skills and loads of informative content for children to keep them ahead of the game.
To read more about Fortnite and other related contents don't forget to surf your way through the blogs brought to you by BrightChamps!
Frequently Asked Questions (FAQs)
How many maps does Fortnite have?
There are currently 16 named sites shown on the map, with new or renamed POIs highlighted in bold: Cuddle Camp. Conker's Raceway Cavern, command.
Is XP awarded in Creative Fortnite?
In Fortnite, staying AFK in Creative Mode no longer grants XP. In Fortnite, the Creative Mode was one of the finest areas to grind XP. While other ways, such as exploiting a map or completing challenges, required gamers to take action, the Creative Mode functioned even when they did not.
What Fortnite map offers the highest XP?
Toybox FFA is a free-for-all map with plenty of XP opportunities. After spawning, players can obtain any and all weapons accessible in Creative mode. This map is a free-for-all, so players will just battle it out over and over, earning a lot of XP.