If you aren't a school kid or a college teen, then there is a possibility that you may not have heard of Roblox!
Many people think that Roblox is a game, but it is a gaming environment specifically aimed at children. Predating Minecraft, Roblox has been around in the gaming industry since 2006.
Roblox, like any other game, requires players to have usernames to be distinguished from other players.
In some ways, it describes the personality of a player and their character. But there are times when people want to try different usernames.
So here I'll talk about how to change Roblox username because a lot of people, especially Roblox newbies, have problems doing so.
With over 50 million users, changing a player's username is undoubtedly a challenge however not impossible.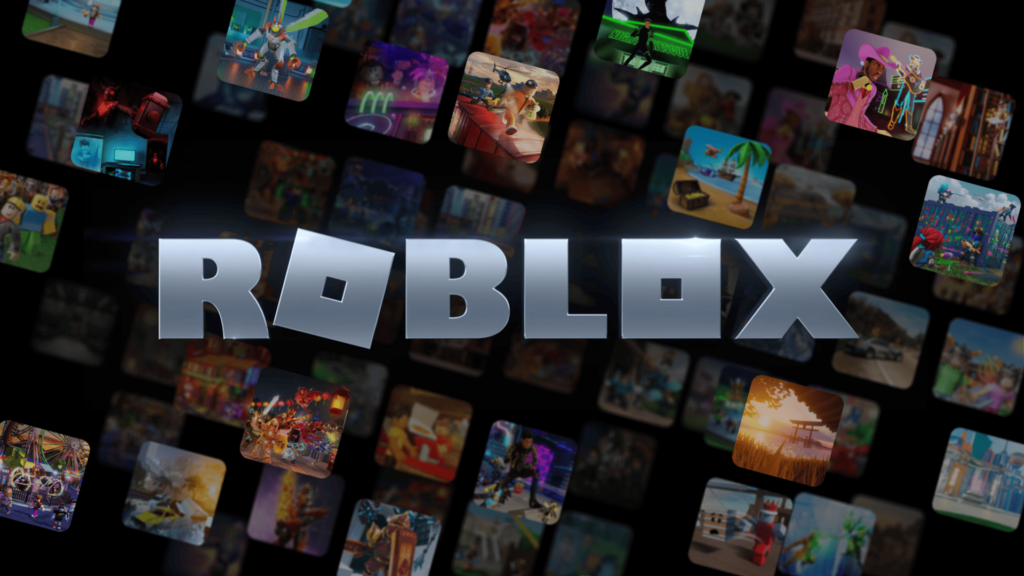 Though you can change your Roblox username, it isn't as easy because it requires at least 1000 Robux, virtual money used in Roblox for trading and purchasing the latest trends.
But you do not need to worry at all because I have the perfect solution for you.
Many people may find it unbelievable but you can also change your Roblox username for free.
Yes, you read it right!
Now keep on reading to find out how.
What is a Roblox Username?
You may have noticed on social networking sites like Instagram and Snapchat, that each person has a unique string of characters that others use to discover them, which is referred to as a username.
Roblox follows the same path, with each user having a unique username. You can choose any available username when you initially create a Roblox account.
Usernames can include anywhere from three to twenty characters, including digits, letters, and one underscore.
Usernames are now concealed as long as you have a display name and this feature was introduced in 2020. If you don't have a display name, your username will still be visible.
How to Generate a unique Username in Roblox
You can use a popular Roblox technique called Name sniping to generate a rare or unique username.
It is simply when a player creates a new Roblox account solely for the sake of obtaining a unique username.
Players who engage in this are commonly known as Name Snippers.
However, inactive namesniped accounts are being debated as to whether they should be compelled to abandon their username so that the namesniped name can be taken by new, active gamers.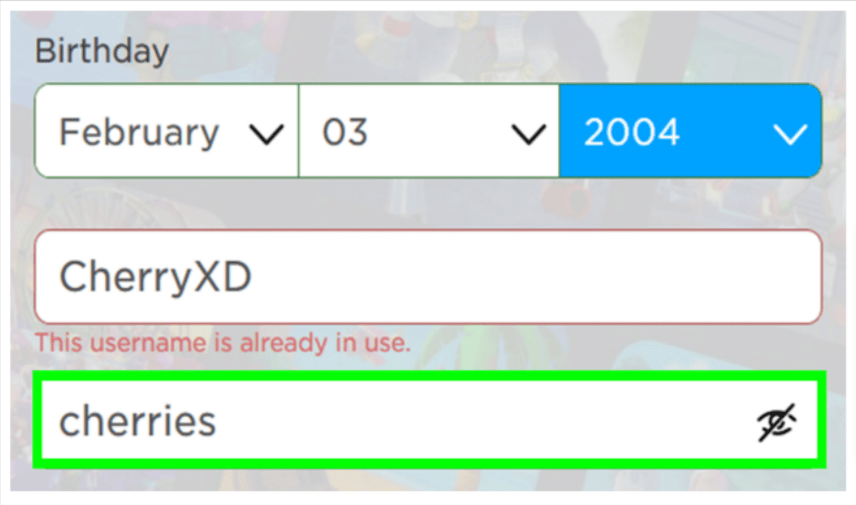 How to change Roblox Username for Free
Follow the steps given below to change your Roblox username for free:
Step 1: Go to roblox.com/support

Step 2: Go to the Contact Us part where you'll see a form as shown in the image below.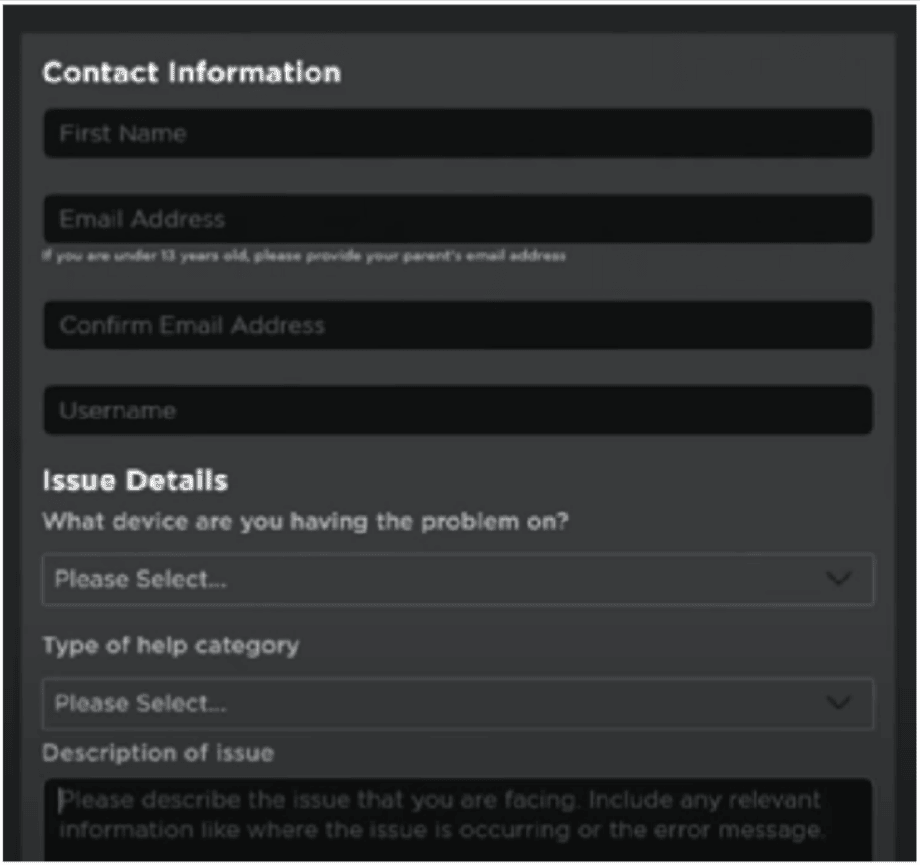 Step 3: Fill in your information one step at a time.
Step 4: In the section that says Type of help category, choose the option of User Safety Concern.

Step 5: Now, in the Description of Issue, type a customized message like this: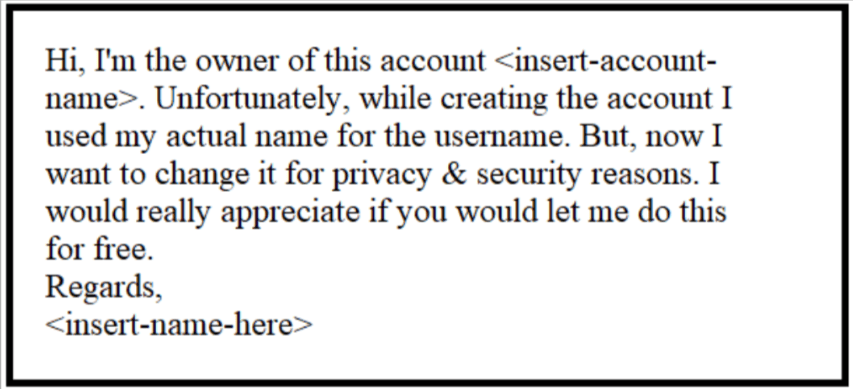 Step 6: Submit the form and within 2 days, you'll receive an email from Roblox with a link to change your username.
NOTE: This hack will work only if your actual initials match your username initials.
Conclusion
If you want to change your Roblox username without having to spend 1000 Robux make sure to try this hack.
Make someone older than you compose this message for you, indicating that they are your elders and that your username should be changed for security reasons.
Keep in mind that you can only raise this issue once meaning your chance to change your Roblox username for free is only one.
Learn to create fun games in Roblox at BrightChamps with its specially designed curriculum, which makes learning game development and coding simple for students in Grades 1-12.
BrightChamps also teaches a variety of other programs that assist children in developing a foundation in computer programming through activities, interactive lessons, and other means.