The winter break is here, and once the Christmas festivities are over, you may be wondering what to do with the time until the kids return to school! I've included a list of nine fun and easy ideas to keep everyone entertained and occupied over the winter vacation. These activities are appropriate for children aged 1 to 99; the difficult part will be choosing which ones to undertake!
10 Fun Winter Break Activities
Seasonal writing tasks allow you to hone your writing talents.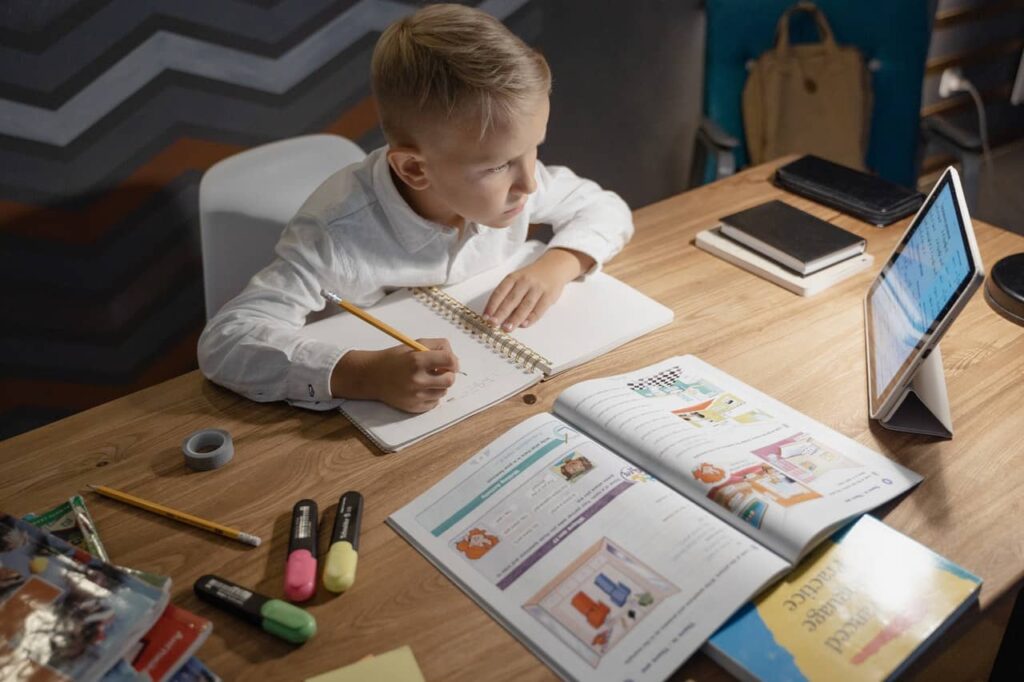 Many popular holiday activities are excellent chances to hone your writing abilities. Encourage your children to write letters to Santa or use these Christmas writing topics. Invite children to help you create a family Christmas letter, or have them express appreciation and practice writing thank you cards for presents received. Use these exercises to generate ideas, practice writing, and learn how to address letters.
Enjoy the winter weather by getting outside!
It's time to enjoy the snow and colder weather by playing, exploring, and being active outside.
Sledding or ice skating
Take a winter stroll and go on a treasure hunt.
Make a snowman and use spray bottles to paint the snow using food coloring.
Make a bonfire and s'mores.
Discover your family's history.
Many families spend the Christmas season with extended family members from all around the country. If you'll be seeing grandparents and other elder relatives, this is an excellent time to inspire children to get interested in their family history. Try having your children interview relatives about their childhood experiences and your family's cultural history. With what they learn, children may even build a family history book or a family tree.
Play a Card or Board Game With Your Friends
I prefer to keep our game selection basic. I've included several classic go-to cards and board games that the whole family will enjoy! When your kids need to let off some steam, try one of the entertaining indoor games suggested below!
Classic Card Games: suitable for preschoolers and up!
Try this simple card game that kids like!
Uno is a traditional card game that involves matching colors and numbers.
Skip-Bo is the ultimate card sequencing game.
Snap is a fantastic matching game.
Go Fish is an excellent learning game for numbers, patterns, and pairings.
Scavenger Hunt: For a plethora of entertaining ideas, simply search "indoor scavenger hunt" on Pinterest.
Balloon toss: simply try not to let a balloon fall to the ground!
Put on your favorite tracks and then dance it out; every time the music stops, everyone must hold a stupid position. (Lots of belly laughs are sure!)
Hide and Seek: Our dog, Jake, enjoys playing this old game with the youngsters!
Explore science, engineering, technology, and mathematics.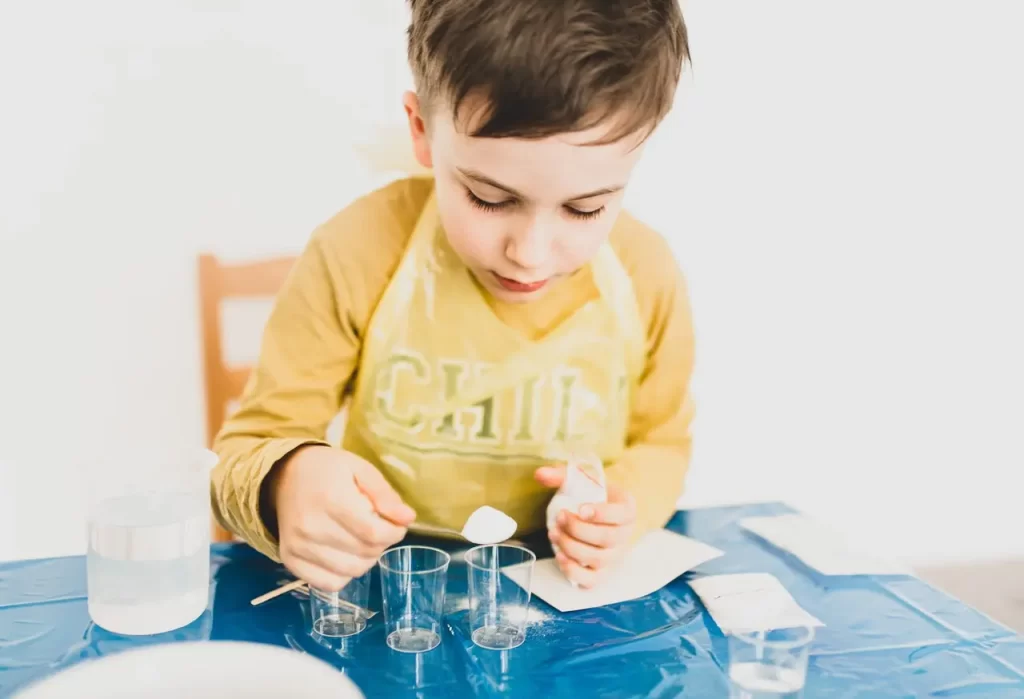 Learn about the science of snowflakes and the history of winter innovations, or try your hand at a scientific project like this crystal snowflake. With time off from the hectic school year, you may find yourself with extra time for enjoyable pursuits such as LEGO learning activities or home scientific experiments.
Make something!
All you need are a few simple things, and your kids will be entertained for hours! Here are some of my favorite simple winter crafts:
Make paper snowflakes and hang them around the house.
Fill in the blanks with a winter-themed color-by-letter printable.
Make a snowman out of paper bags.
Make peppermint play dough.
Play educational video games.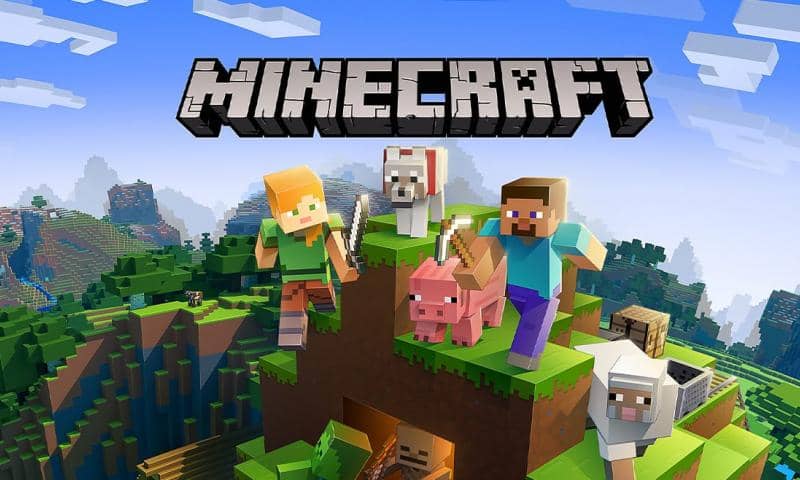 Choose one of these educational board games to make the family game night an educational experience. You may also use free educational games, exercises, worksheets, and coloring pages to keep your skills fresh and have fun. While youngsters should not spend their whole vacation sitting on the sofa, they could do worse than spend some time playing an instructive game like Minecraft.
It's puzzle time!
Puzzles are a great way to spend quality time together, have meaningful conversations, and teach young children how to solve problems. It's a fun activity for the entire family! I had to ask, "Do you finish all of the outer parts first?"
Choose a puzzle to complete as a family: look around your house or set aside time to go out and buy one!
When your kid loses interest, have basic wooden puzzles like this or these on hand.
Purchase a puzzle mat! If you don't have the additional space to keep a puzzle out while you work on it, this is a perfect method to store it and bring it out when you're ready to work on it!
Cook up a lesson.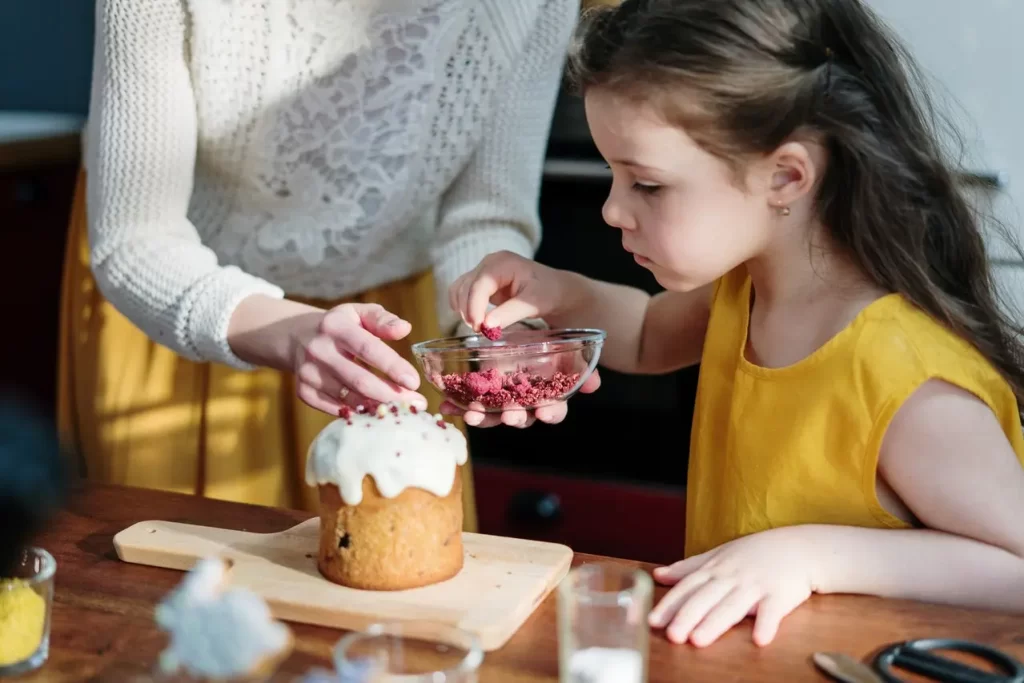 In the kitchen, there's a lot to learn! Make Christmas cookies with your children, or have them assist you in preparing your holiday meal.
Learn a new skill or supplement your existing knowledge.
Brightchamps can help you learn about robotics, coding, or a new language.
Finally, winter break is an excellent opportunity to augment your education with an online programme. Brightchamps is a coding programme for students in grades 1–12. Learning something new is a great Christmas present as well as a pleasant winter break activity.
Conclusion
The Christmas season is here, and with it, winter vacation is a much-needed respite in the school year for both children and parents. While a vacation from day-to-day homework is necessary (and well-deserved! ), there are many entertaining ways to include learning throughout the break. Try these entertaining winter break activities to keep kids involved and learning without making it seem like work.