Summer camp is a fantastic way for children to make new friends, develop social skills, and explore new interests in a safe and supportive environment. While many summer camps are geared toward older kids, there are plenty of great options available for younger children as well. In this blog, we'll be exploring some of the best experiences of summer camp for 4-year-olds, from outdoor adventures to creative arts and crafts. Whether your child is a first-time camper or a seasoned pro, there's something for everyone in the world of summer camp for 4-year-olds.
Identify your kid's interests
It becomes a tough job for parents to find the right summer camp for 4-year-olds as they have so many options to explore. Four-year-olds are quite picky. If they are interested in doing an activity, they might spend hours working on it without disturbing others. If they are not or get bored easily, it becomes difficult for parents as they have to continuously think about various activities to channel their kids' energy. This is where the summer camps come to the rescue. Parents can easily find summer camps for four-year-olds near them as there are so many options available nowadays.
All these summer camps are day camps where your child can spend the day participating in various activities. These summer programs include camp games and other fun and educational activities as well, which are perfect for your kids' interests. Also, while trying different activities, your child can figure out which activity interests them the most. 
Top summer adventure camps for your kids
Finally, the time of year that every student looks forward to has arrived. It's time to engage in all of the enjoyable activities as well as some learning. Summer has arrived.
How do you amuse and occupy your children during the summer? Do you get involved in their activities? How frequently does your child acquire something from those activities? To answer all of these questions, we've put together a list of fun and exciting summer camps for your kids. These summer camps include sports, crafts, projects, and experiments. With these summer camps, your child will be entertained and interested in what he or she is learning.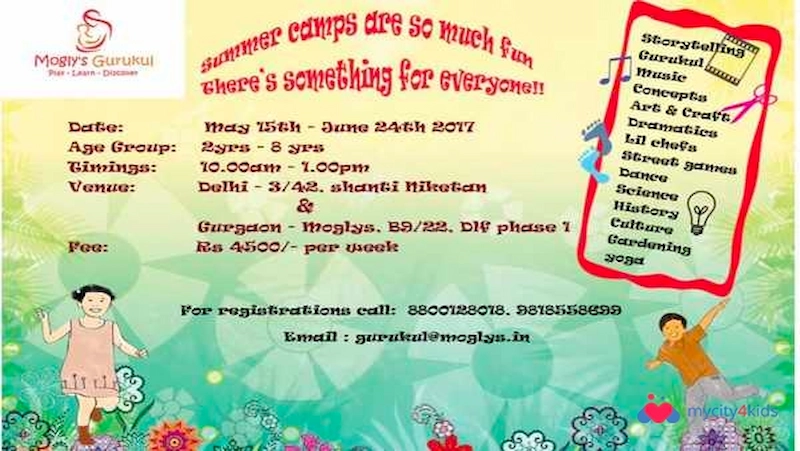 A summer program offered by Mogly's Gurukul is sure to excite your children! They have a ton of exciting things planned for your kids, like crafty fingers, touch and feel, storytelling, splash pools, movement and music, and much more. Your children will have a blast at these enticing activities, so don't be surprised if they decline to return home after them.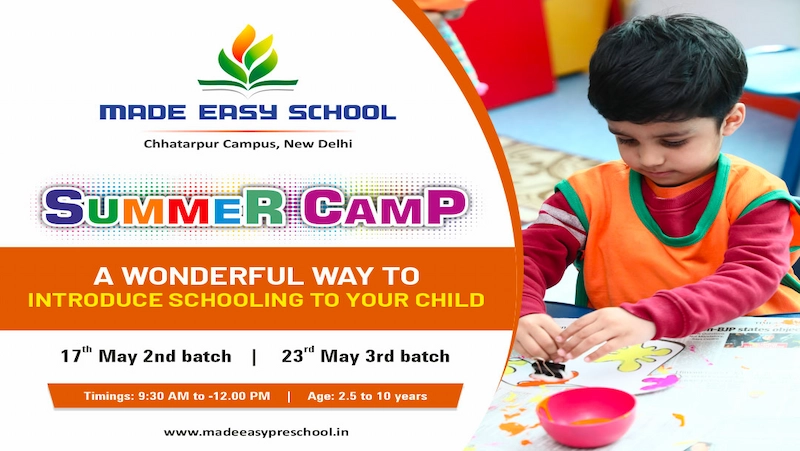 The Made Easy School Summer Camp is back with a new summer program to give your kids the enjoyable summer breaks they deserve. Based on your child's hobbies, you can choose from a variety of fantastic weekly activities with a theme, such as virtual space tours, Hawaiian parties, superheroes, robotics, Disney Land, dinosaur world, camp games, and others. Additionally, they provide camps specifically designed for cricket, karate, football, skating, and Kuchipudi dance.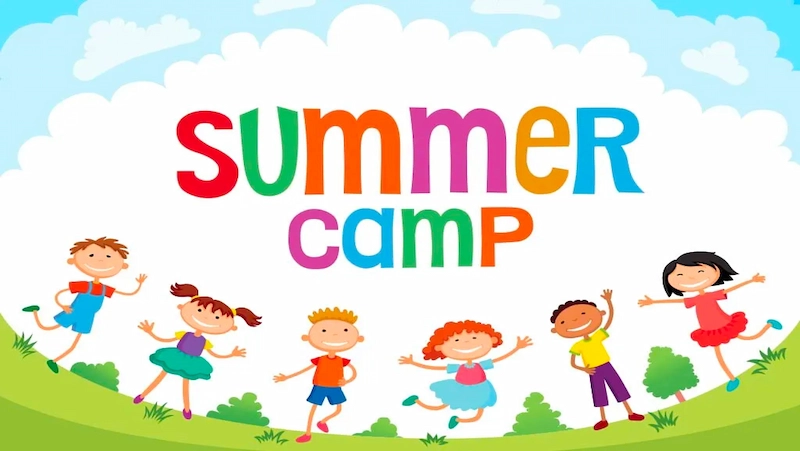 Happy Feet's staff is enthusiastic and full of life, and they are ready to make your children's summer the best of their lives. They provide indoor and outdoor camp games and activities, such as a campfire where you can sing heartily next to a picturesque lake, quick outdoor activities like Beach Sand & Me and On The Launchpad, and sensory games that help your kid learn to observe. We can't ask for anything more, can we?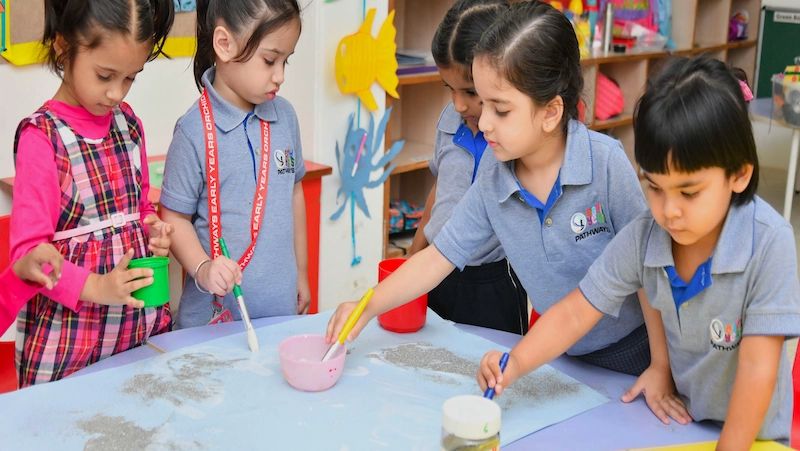 Pathways Early Years summer camp for 4-year-olds gives your kids the chance to learn about themselves through fun activities that make learning fun. In their summer program, they give your children a place where they can think things through, develop their social skills, and study things like drama, music, science, and much more! You can view their complete schedule to learn more about the incredible events they have planned to offer your kids the summer of a lifetime!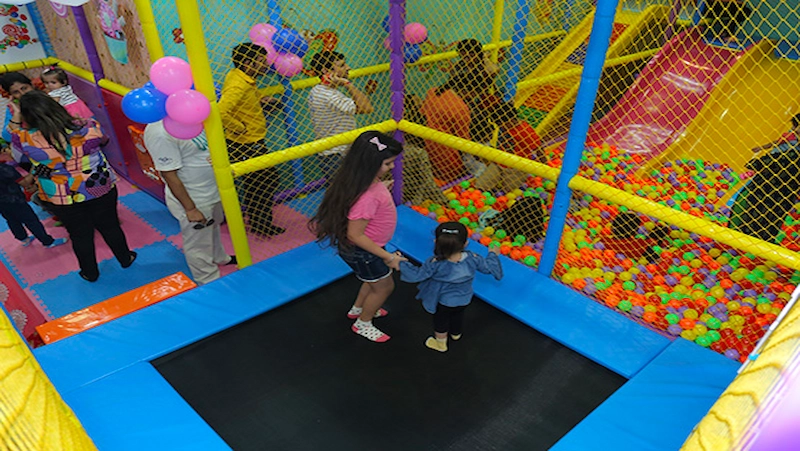 Dance, crafts, recitation, yoga, gymnastics, a fashion show, flameless cooking, tattoo making, storytelling, and other summer camp activities are all included. If you pass up the chance to sign your kids up for the Purplekidz Summer Camp, that is what they will miss out on! Since it is a theme park, it will naturally comprehend the task, make your child's summer absolutely fantastic, and keep them laughing and giggling all day long! 
Conclusion
Finding a summer camp for 4-year-olds is not a tough job anymore. Summer programs help your kids stay busy and identify the activities in which their interest lies. The summer camps mentioned above are ideal for your 4-year-old. To learn more about the benefits of summer camps and other fun and educational articles, check out the latest fun blogs on the BrightCHAMPS blog page.
Frequently Asked Questions (FAQs)
What activities can be done at a summer camp?
Summer camps offer a wide variety of activities for your kids. These include art, indoor and outdoor games, cooking, singing, etc.
How can adventurous summer camps be beneficial for my kid?
As summer camps are full of fun and activities, they keep your kids engaged all day long, which helps them channel their energy and learn new skills every day. Also, due to the summer camps, the kids stay away from electronic media as well.