Are you looking for the best online coding platform for your kids? If so, you've come to the right place! In this blog post, we will guide you through some of the best online coding platforms for kids, so you can pick the one that best suits your child's needs.
From teaching the fundamentals of coding to creating projects and learning more advanced topics, these platforms offer a great way to introduce your child to the world of online coding for kids.
So, let's get started!
Introduction
In today's digital world, learning how to code has become increasingly important. As more and more jobs require some form of coding, it's never too early to start teaching your kids this valuable skill. And what better way to do it than with online coding for kids!
With so many online coding platforms available, it can be overwhelming for parents to choose the best one for their child. That's why we've put together a guide to help parents find the right fit for their child's learning needs. Whether it's for Kids coding classes or Coding for beginners, online coding is a great way to introduce your child to the world of technology while fostering creativity, problem-solving skills, and logical thinking.
So, let's get started on this journey together and explore the world of the Best Online Coding Platforms for Kids!
Factors to consider when selecting an online coding platform for your kids
As a parent, it is crucial to consider several factors when selecting an online coding platform for your kids. Here are some of the key factors you should keep in mind:
1. Age Appropriateness: Make sure the platform you choose is suitable for your child's age group. Kids coding classes usually target specific age groups, and it's important to select a platform that is appropriate for your child.
2. Ease of Use: A coding platform for beginners should be easy to navigate and understand. Your child should be able to easily find and complete tasks on the platform.
3. Curriculum and Content: Check if the platform offers a structured curriculum that teaches coding concepts progressively. It is essential to choose a platform that teaches programming concepts step by step.
4. Interactive Learning: Children tend to learn better through interactive activities, such as games and quizzes. Ensure that the platform has interactive learning activities that make coding fun and engaging.
5. Support: Does the platform provide technical support to assist you or your child with any problems that may arise while using the platform?
6. Price: Look for affordable platforms that provide value for your money. Many platforms offer a free trial, so take advantage of this before purchasing a subscription.
Choosing the right online coding platform for your child can make all the difference in their learning journey. Take your time and consider all the above factors when selecting a platform for your kid.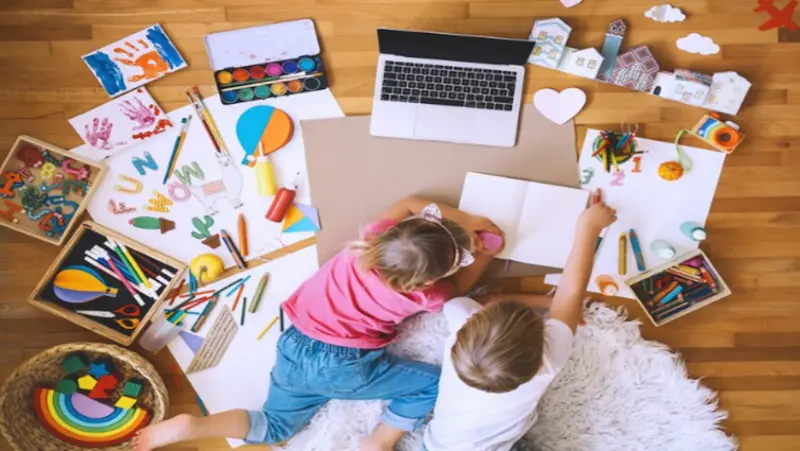 How to Teach Coding to Kids Online
Coding is an important skill to teach to kids. It helps them learn critical thinking, problem-solving, and creativity. With the advancement of technology, online coding has become more accessible to kids than ever before. Here are some tips and strategies to help you teach coding to your kids online.
1. Enroll them in Coding Classes & coding bootcamp for kids
Online kids coding classes are an excellent way to get your child started in coding. Many online platforms offer live classes, pre-recorded lessons, and coding projects. The classes are structured, age-appropriate, and have a fun curriculum.
2. Use Coding for Beginners Programs
When starting with online coding, your kids need to have a solid foundation. Many online coding platforms offer beginner-friendly programs. These programs for kids teach basic coding concepts and lay the groundwork for more complex coding.
3. Use Gamification
Coding can be fun and enjoyable when presented in a gamified way. Many online platforms have coding games that kids can play. These games are an excellent way to keep them engaged and motivated to learn more about coding.
4. Use Videos and Tutorials
Online tutorials and videos can be an effective way to teach kids coding. Many online platforms offer tutorials that cover specific coding topics. These tutorials are designed to be engaging and easy to understand.
5. Encourage Problem-Solving
Coding is all about problem-solving. Encourage your kids to think critically and come up with their own solutions to coding problems. This will help them develop essential problem-solving skills that will be useful in all aspects of their life.
Introduction to Coding Concepts
If you're new to the world of coding, the terms and concepts may seem daunting. But don't worry! Coding for beginners can be broken down into a few basic concepts.
First, coding is simply the act of giving instructions to a computer to complete a task. These instructions are written in a specific language that the computer can understand, such as Python or Java.
Second, coding involves understanding the structure of a program, which is made up of commands and functions that work together to produce a desired outcome.
Third, debugging is a critical part of the coding process. Debugging means finding and fixing errors in the code to ensure that it runs smoothly and produces the desired result.
By mastering these basic concepts, your child can develop the foundation needed to tackle more advanced coding projects. Plus, they'll gain skills that will be valuable in a wide range of industries in the future.
Popular Coding Platforms for Kids
1. BrightCHAMPS
CodeChamps by BrightChamps is an extraordinary platform that ignites young minds with the power of coding. It is a creative wonderland where kids dive into the captivating world of programming, learning to unravel complex algorithms and craft their own digital masterpieces.
With a holistic curriculum, CodeChamps nurtures the innate problem-solving abilities of children, fostering their creativity and critical thinking. CodeChamps is where dreams come alive, and the future of innovation takes flight.
2. Coursera
Coursera is a leading online platform that offers a vast array of courses from renowned universities and institutions. For parents and educators, it provides access to courses on child development, learning theories, pedagogy, and educational technology. Some recommended courses include "The Science of Parenting" by Yale University and "Learning to Teach Online" by the University of New South Wales.
3. Khan Academy
Khan Academy is a non-profit organization that provides free educational resources across various subjects. Their library of video lessons, practice exercises, and quizzes covers math, science, history, and more. Parents can use Khan Academy to support their child's learning, while educators can find valuable resources to supplement their teaching.
4. National Geographic Kids
National Geographic Kids provides an interactive learning platform filled with articles, videos, games, and quizzes on science, geography, and animals. It is an excellent resource for parents to inspire their child's curiosity about the world and for educators to incorporate multimedia content into their lessons.
5. Code.org
For parents and educators interested in introducing children to coding and computer science, Code.org offers a wealth of resources. Their courses and tutorials, designed for various age groups, promote computational thinking and problem-solving skills. The platform provides a fun and engaging way for children to learn the basics of coding.
6. Udemy
Udemy is an online learning marketplace that offers a vast range of courses on different subjects, including parenting skills, child psychology, and teaching methodologies. Parents and educators can find both free and paid courses taught by experts in their respective fields.
7. ScratchJr
If you are looking for a user-friendly visual programming language as an introduction to coding for your young kids, then ScratchJr might be a great option for you. This block-based programming language teaches them the basics of coding concepts such as sequencing and loops without requiring any lines of code.
With ScratchJr, young coders can effortlessly create their interactive stories, games, and animations using colorful blocks, which will make it a fun experience while learning. Additionally, ScratchJr has an online community where its young users can share their projects with others around the world.
If you are interested in introducing your child to computer science or gaming, ScratchJr is a perfect place for your kindergarten coder to start with.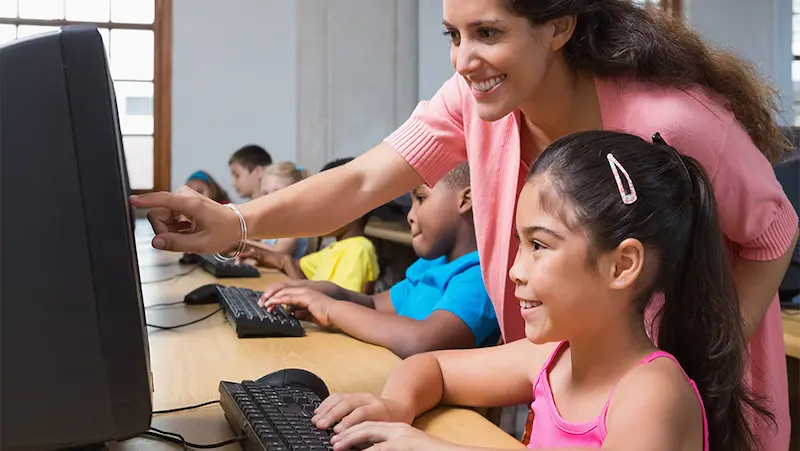 Resources for Parents and Educators
Parents looking for free coding resources have plenty of options available online. Online coding classes provide hands-on experience with programming languages like Python and JavaScript.
Platforms like Code.org offer interactive exercises and video tutorials designed for beginners of all ages. Tutorials on Scratch and Khan Academy cover syntax basics as well as more advanced topics like game development and animation.
Some free resources from apps like BrightCHAMPS provide a gamified approach to learning programming concepts including algorithms and problem-solving skills. Parents can also try to teach their kids via the below methods to make learning fun & interesting for kids –
Online Games: There are several website builders for kids that offer computer games for kids free that teach children about coding.
Books: There are many children's books that focus on coding for kids. Some of the popular ones include "Python for Kids: A Playful Introduction to Programming", "The Official ScratchJr Book: Help Your Kids Learn to Code" etc.
Podcasts: There are several podcasts that teach coding to kids & help parents with tips & tricks. Some of the popular ones include "Wow in the World," "Solve It! For Kids" etc.
Apps: CodeSpark Academy is an award-winning app that teaches kids how to code. Others include Grasshopper, Encode, and Enki which are the best apps to learn coding, according to popular reviews.
Conclusion
As parents, we all want the best for our children. And in today's digital age, there's no denying that learning to code is a skill that can provide numerous benefits to our kids. By using one of the best online coding platforms for kids, they can develop their logical reasoning, problem-solving skills, and creativity.
In this guide, we've covered the factors to consider when selecting an online coding platform for your kids, some tips and strategies on how to teach coding to kids online, and an overview of the popular coding languages for kids.
We hope this guide has provided you with useful insights and resources to help your kids get started with coding. Remember that learning to code is not only fun but can also provide your kids with endless opportunities and possibilities.
So why not start them off today and help them develop skills that will last a lifetime?
To get your hands on more such educational and free resources on coding, robotics, game development, etc., do check out the BrightCHAMPS Blog Page now!'
Frequently Asked Questions
1. What is online coding for kids?
Coding languages are the process of giving computers instructions in a language that they understand. It is important to learn because it teaches you important skills such as critical thinking, problem-solving, and creativity.


2. What are the benefits of learning coding online for kids?
There are many benefits aside from job prospects, kids can learn important life skills through coding, such as problem-solving, critical thinking, perseverance, communication, and creativity.


3. What age is appropriate for kids to start learning to code online?
The ideal age for children to begin learning coding languages depends on their interests and comprehension level. Kids as young as 5 or 6 can start with user-friendly languages like Scratch or Blockly, while those aged 8 and above can progress to more complex languages like Python or JavaScript.


4. What coding languages are best for kids to learn online?
We have several fun and easy programming languages for kids of all ages. In this blog post, we have carefully curated a list of all the popular & recommended courses and programming languages for your child.


5. How do I choose the best online coding course for my child?
Look for programs that offer kid-friendly topics and learning resources. While considering your child's age, interest, and skill level.


6. What equipment and software do I need for my child to learn to code online?
All you need is a mobile device or computer for kids with an internet connection to get started.


7. How much does online coding for kids cost?
There are various types of resources like tutorials, courses & programs hence the cost for each varies but there are also some free courses & resources available for kids to explore such as Scratch and Code.org. Also, there are affordable subscription-based programs, such as BrightCHAMPS for coding.


8. How long does it take for kids to learn to code online?
On average, you should spend about 2 – 4 hours a day coding. However, efficient coding practice isn't really about the depth of time spent writing or learning codes but rather benchmarked on the individual's consistency over a given time.


9. Can kids get help with coding if they get stuck?
Ans 9. Yes! We have our team of teachers & instructors that would teach the kids as well as help them with any issues they might face during the course program.


10. How can I monitor my child's progress with online coding courses?
We understand the importance of tracking your child's coding journey. Our coding classes employ various assessment methods, including coding projects, quizzes, and practical exercises. These assessments allow us to gauge your child's understanding of coding concepts, problem-solving abilities, and progress over time. We provide regular feedback and progress reports to keep you informed about your child's growth and achievements in the coding classes.