Children enjoy playing video games, particularly Minecraft. If you've ever observed children playing games together in person, you'll notice that they make their own rules and modify the game as they go.
Well, believe it or not, most kids do these by writing their own codes or simply Minecraft coding, also known as modding.
Minecraft coding has not only become a way for players to make changes in the game or customize it but it also helps them a lot about coding as a whole.
This article is about how Minecraft coding has become a way for children to combine their interests in Minecraft and coding.
Know more about coding for kids
Introduction to Minecraft
Minecraft is a video game in which players build and destroy various types of blocks in three-dimensional worlds. There are two game modes: Creative Mode and Survival Mode.
If you can imagine it, you can build it in Creative Mode. All of the Minecraft blocks, potions, weapons, and other items are available to children.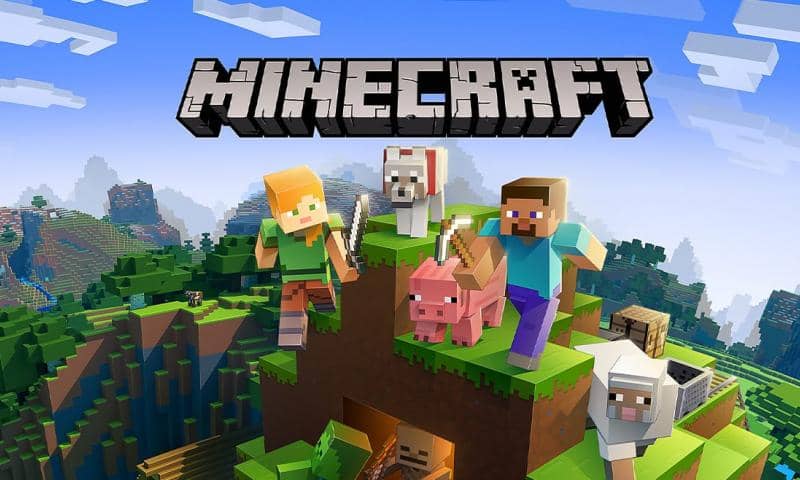 This is a place where kids can create whatever they want with an infinite supply of resources. Creative Mode is perfect for your budding architect or interior designer, as well as for a child who wants to escape by creating an entire world!
What exactly is Minecraft coding?
Minecraft coding is the process of adding personalized items and gameplay to Minecraft by using Java code.
Coders, for example, can design their own blocks and even unique adventure maps to share with their friends.
What coding language is used in Minecraft?
Minecraft employs the Java programming language.
The JavaTM Programming Language is a class-based, concurrent, strongly typed, general-purpose object-oriented language.
Minecraft Education Edition's Hour of Code 2020 edition combines two villages using block-based or Python code.
Find out how Mod's website is built with block-based or Javascript code. Microsoft's Makecode website uses block-based, Python, or Javascript coding as well.
Some resources to learn Minecraft coding.
Minecraft modding allows kids who are interested in both coding and Minecraft to combine their interests.
A great free website is Microsoft's Makecode.
There is a place for your child to watch tutorials about how to use the interface and how to get started creating projects.
It allows your child to program in three different ways, depending on their level of comfort.
The lava tower, as well as the flower trail, are excellent places to begin. The tutorials are interesting and allow your child to experiment with different programming languages.
Learn to Mod is another excellent resource. Unless provided to your child through their school or a class that provides them with a class code, this is a paid site.
This is the platform on which Create & Learn teaches Minecraft modding.

Your child can use blocks or Javascript to program.
Learn to Mod also offers tutorials in which kids can earn badges, as well as its own simulator to run the tutorials on.
It also encourages children to continue learning by providing a diamond economy through which they can purchase additional features.
How does a child learn to code using Java and Minecraft?
Minecraft's ability to be customized was a standout feature when it was first released, and it remains so today.
As a result, one popular way to customize the game is through Minecraft mods or modding, which, as previously explained, involves altering the game's original programming code.
These mods are add-ons created by third parties (often the kids themselves) to improve the game.
Designing mods entails learning Java as well as developing skills such as debugging, revision control, and Photoshop usage.
Conclusion
Minecraft has spawned an entire community of insanely dedicated players and modders.
There are hundreds of texture packs, game modifications, custom maps, skins, and other ways for players to customize the game.
But, aside from coding and playing, Minecraft has a plethora of educational benefits that have yet to be discovered, and it has evolved from an indie game into an artistic tool for communities to come together and create.
Players of all ages can find enjoyment in the halls of Minecraft, whether the project is artistic, story-based, or a logic-centered machine.
Learn more about Minecraft and game development through Minecraft at BrightChamps with its specially designed curriculum, which makes learning game development and coding simple for students in Grades 1-12.
BrightChamps also teaches a variety of other programs that assist children in developing a foundation in computer programming through activities, interactive lessons, and other means.