Hey! Are you bored at home, scratching your chin, thinking about the best ways to play Minecraft online without downloading it so you could play it for free? Have you ever wanted to play Minecraft for free online but been unsure how to go about it? Considering your possibilities to play free Minecraft games?
Don't worry if your response to this question is yes. We have your back. You have arrived at the proper location. All of your inquiries about free Minecraft games and how to play Minecraft for free will be addressed in this blog. Minecraft is one of the world's largest and most popular video games.
So it's natural to wonder whether Minecraft is paid or if you can play it directly online without downloading and is free on pc or if you can participate in world-building for free. I'll give you a quick rundown of how to play Minecraft for free in this blog. But first, let us learn a little more about Minecraft.
About Minecraft: Minecraft for Free Explained
Minecraft is a three-dimensional (3D) video game in which players build and destroy various blocks. Survival and Creative are the game's two main modes. In Survival, players need to obtain their own food and building supplies. They also engage with moving entities and mobs that resemble blocks.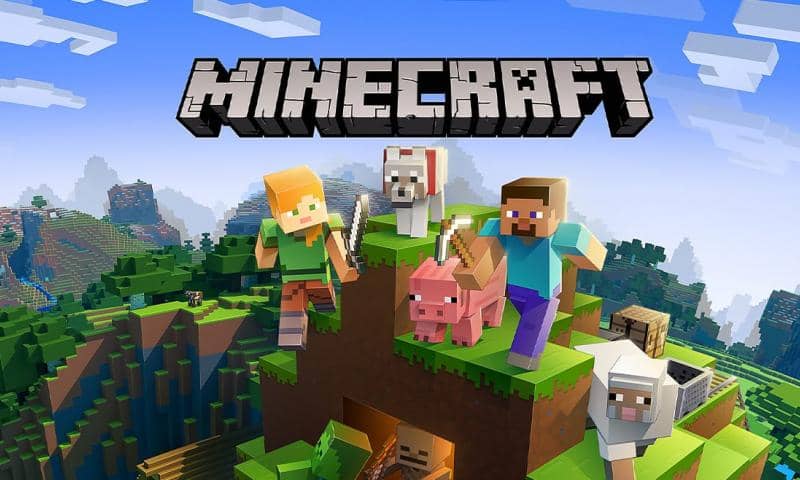 It was created in the Java programming language by Markus "Notch" Persson for Mojang Studios. The game was officially released in 2011 but was first made available to the public in 2009. There's more to Minecraft than meets the eye, and its blocky visual appearance makes it seem like a deceptively simple adventure. As of 2021, Minecraft had sold over 238 million copies and had nearly 140 million monthly active users.
Minecraft free basically implies being able to play Minecraft for free with no download necessary on your PC.
Is Minecraft Free?
You may be asking, "Is Minecraft free or not" now that you know how fascinating and entertaining it is as an online game. Well, to play Minecraft, usually, you'll have to download and install the game on your PC. Apart from the price of the game itself, Minecraft online is free.
Several optional add-ons are available from the in-game store, like sets of "skins" that change a character's appearance (superheroes and monsters are popular picks) and massive prebuilt worlds with unique structures, which makes the Minecraft gaming experience more fun! You now understand that the perfect remedy for boredom is Minecraft-free games. However, there are a few free ways to play Minecraft online on your PC without downloading it. Let's see what those are.
How To Play Minecraft For Free
Let's get to the fun part you were waiting for – How to play Minecraft free game? There are indeed several paid versions of Minecraft. But the good news is that there are a few ways to play Minecraft for free or online – Playing Minecraft on an online server and Playing Minecraft Classic, a Demo version, and free Minecraft on Xbox Game Pass. Let's discuss them in detail
1. Playing Minecraft on an Online Server
Did you know you can play Minecraft free game on an online server? This is one of the simplest ways to play Minecraft for free.
Follow these simple steps, and you'll be on your way to having a great time playing your favorite game.
Step 1: Log into Minecraft and click Multiplayer on the main menu,
Step 2: Click Add Server and enter the IP or web address of the server.
Tip: If you don't know the IP of a server, thousands of public servers can be located by doing a web search for something that suits your style of play.
2. Playing Minecraft Classic
Another way of playing Minecraft for free on your web browser is by heading to classic.minecraft.net, with no need to download or install anything. This free version is the original Minecraft creative mode from back in 2009. The Minecraft free game is now over ten years old. And to celebrate this milestone, Mojang released Minecraft Classic for the web, which is a Minecraft classic free for you.
This means you can now play Minecraft for free in your web browser. You don't need to download anything, and Minecraft Classic is completely free to play. If you also want to invite some friends to play Minecraft for free, all you need to do is share that link via email or on your messaging app of choice. Then, pick a username and click the Start button to play Minecraft for free in your browser.
Minecraft Classic is in no way comparable to the current version of the game, but it's free and can be played in your web browser without or with minimal effort on your part. Minecraft Classic Free has no mobs, and limited blocks, and is based in a more miniature world. This technique might not provide you with all the benefits of Minecraft, but it is an excellent way to enjoy Minecraft without spending money.
3. Minecraft Demo
Another way to test out a free Minecraft game is to use the demo mode, which enables players who haven't yet bought the game to do so. By logging into the Minecraft Launcher with a Microsoft or Mojang Studios account that hasn't yet purchased the game, the Java Edition Minecraft demo can be played without cost to replace the functionality of the outdated PC Gamer sample.
You are able to play Minecraft for free with this strategy. This Minecraft demo version consists of a single seed that can be played for up to 5 in-game days (1 hour and 40 minutes).
4. Minecraft, Xbox Game Pass
Xbox Game Pass is another free platform on which you can access Minecraft. Apart from the standard fee for a subscription to Xbox Game Pass, players do not have to pay anything extra for downloading Minecraft. If you search "Minecraft" on your Xbox Game Pass app, a pool of options will come up for getting Minecraft for free. Apart from providing free Minecraft, players can also grab Minecraft Dungeon on Xbox Game Pass.
Top Minecraft Free Game
If you have exhausted Minecraft and are now looking for similar games to play for free, this section is of your interest then! The following games provide a similar experience to Minecraft and are also free to play. If you enjoy crafting, building, adventuring, surviving, or even just Minecraft's aesthetic – these free Minecraft games do give the impression of the Minecraft formula in several ways.
Keep reading for your gateway to more of the same block-building tranquillity that Minecraft serves on tap.
Trove is one of the top games with a very similar aesthetic to Minecraft but with an emphasis on the role-playing game aspect like leveling up and grinding for loot. Like Minecraft, Trove has numerous options for building and crafting mechanics to make the world your own. Trove provides a feature that allows countless player-created worlds called Clubs that you and online friends can have fun with as you take down creatures and craft new weapons.
Roblox is an immense game-generation platform that enables its players to explore endless crafting possibilities. The player experiences include anything from simulations like building the ultimate theme park to working in a pizza kitchen.
Unturned is a free-to-play survival game by Smartly Dressed Games with Minecraft's attractive, inviting, blocky aesthetic. You use your resources to build the map you were initially dropped on, simultaneously tackling lurking zombies and other players out for your loot.
Several other games like Terasology, Robocraft, and Creativerse provide users with thrilling experiences similar to Minecraft.
Conclusion
The free Minecraft game is one of the most popular Sandbox games right now and is enjoyed by players of all ages. Since its debut ten years ago, the game's popularity has soared as a result of its versatility and open-mindedness, which let you do just about everything.
Despite being widely available, you have to pay to download and play the game. However, if you want to play it for free, there are options for you. But now that you're aware of them all, you can play Minecraft for free if you want to! Cheers to gaming!
Follow the steps outlined above to play Minecraft for free.
Learn more about Minecraft and game development through Minecraft at BrightChamps with its specially designed curriculum, which makes learning game development and coding simple for students in Grades 1-12. BrightChamps also teaches a variety of other programs that assist children in developing a foundation in computer programming for kids and coding for kids through activities, interactive lessons, and other means.
Frequently Asked Questions (FAQs)
How to play Minecraft for free on pc?
You can play Minecraft for free on your web browser by heading to classic.minecraft.net, with no need to download or install anything. You can also play Minecraft free game by running it on an online server.

Can I play Minecraft for free?
Yes, you can play Minecraft for free on classic.minecraft.net, with no need to download or install anything.
You can also try the Minecraft demo version or can play Minecraft free game by running it on an online server.
How to get free Minecraft?
You can access Minecraft free game in three simple ways:
1. Using an online server or by using 'TLauncher'.
2. By playing the Minecraft Demo version
3. Or by playing Minecraft Classic Version.
How to make a Minecraft server for free?
To make a Minecraft server for free, follow these steps:
1. Download the latest version of Java and the Minecraft server software
2. Create a dedicated folder for your server
3. Drag the Minecraft server download into the folder
4. Open the Minecraft server program (server.jar)
5. Find the text file eula.txt and open it in a text editor
6. Change eula=false to eula=true to show you have read, understand, and agree to the user license agreement and save this file
How do I play Minecraft for free on my phone?
To get Minecraft for free on Android, follow these steps:
1. Go to the Google Play Store on your Android 
2. Search for Minecraft 
3. From there, choose the first result, Minecraft Trial
4. Click Install, and it will appear on your app screen in a while

To get Minecraft for free on iOS, follow these steps:
1. Open App Store on your iPhone or iPad and search for Free Download Minecraft.
2. It will cost you $6.99 (Rs. 480) to get Minecraft for iOS 
3. You can also play the game for free, and for that, you will have to download it from Mojang's official website
4. The trial version of Free Download isn't available on the Apple App Store.