The negative effects of poor money management may have affected you at a certain point in your adult life. It might have happened when you missed a bill payment or racked up too much credit card debt. The sooner you start teaching financial literacy to your children, the better chance they will have of avoiding those same traps.
Money is no longer thought to be handled solely by adults. Today, money management is regarded as an important life skill, and children are encouraged to develop it.
Because the world has changed dramatically in the last decade, children today must be more aware of how money works. And this goes beyond just buying a few candies for a few pennies.
In recent years, educators, financial professionals, and social change activists have encouraged financial literacy for children. Numerous classes, camps, and other activities are now available to nourish financial literacy for kids.
So, how can kids dive deeper into understanding financial matters? Well, the answer to that lies in this blog. Read till the end to decode how you can provide such an important life skill to your young ones.
But what is it and how do you teach financial literacy to kids?
Financial literacy for kids is being promoted in recent years by educators, financial experts, and changemakers. This has resulted in the introduction of numerous courses, camps, and other activities for children to learn about financial literacy.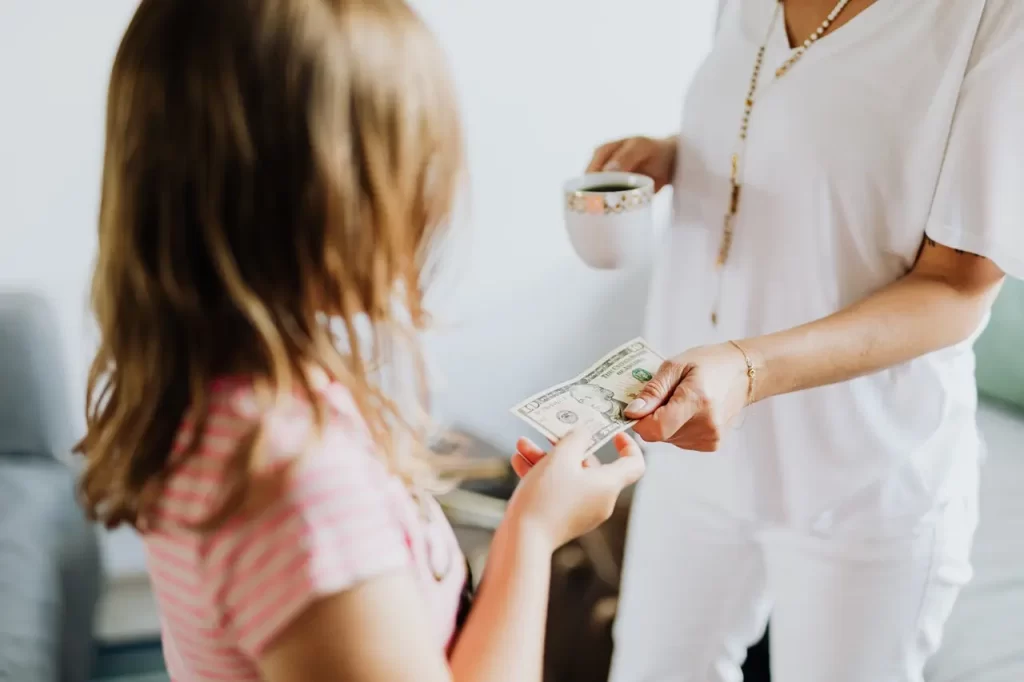 However, if a parent or adult wishes to introduce their children to financial literacy without enrolling them in these classes, there are websites specifically designed for children.
These websites do a great job of creating a footing for financial literacy for kids. To make things easier in this blog, we've listed some of the best websites for kids to learn about money.
But first, let's look at what financial literacy is!
What is Financial Literacy for Kids?
Understanding and being proficient in the use of different financial skills, such as investing, budgeting, and personal financial management, is known as financial literacy. The cornerstone of your relationship with money is laid out by financial literacy, which is a lifetime learning process.
Financial literacy, as the name implies, is being financially literate. Simply put, it is to have proper knowledge about money, as well as to have the set of financial skills to understand and apply to make the right financial decisions, big or small.
Financially literate people have a wide range of financial skills, including personal financial management, budgeting, saving, and investing. They develop self-sufficiency, which allows them to achieve financial stability.
Similarly, financial literacy for kids means teaching kids early on the key concepts, principles, and skills of finance. This includes teaching them about financial planning, money-time value, and investment.
Let us now move on to the websites that are the best resources for kids to learn about financial literacy.
How to Teach Financial Literacy to Kids
Teaching financial literacy to children may be easier than you think. However, make certain that you do not misunderstand this for teaching children complicated financial terms.
No! Instead, as a parent, you can teach your children about money through simple yet practical lessons at home.
We understand that kids of different ages have different ways of perceiving knowledge and so in this blog, we have broken everything down into two parts which provide you with information on financial literacy activities for elementary students and financial literacy for kindergarten.
Financial Literacy for Kindergarten
This section will guide you on how to give advice, lesson plans, and activities to children between the ages of four and seven as they are introduced to the foundational ideas of early financial literacy. Financial literacy for kindergarten is extremely crucial to instill wise financial behavior in these young minds.
Let's break it down into a few easy steps.
Lesson One: Making Spending Decisions
When toddlers are given the freedom to make simple judgments, they will find it easier to make decisions on their own as they get older. Therefore, it's crucial to establish structured, financial decision-making activities for preschoolers and kindergarteners.

Lesson Two: Spending Plans
Early guidance in categorizing money creates patterns for later behavior related to money management. Introduce the idea of separating their money into "save," "spend," and "sharing" categories to your kids gradually. Later on in this blog, you can learn about many activities that teach kids that there is a finite amount of money and that it needs to be distributed among various uses.
Lesson Three: Earning Money
Children need to understand that money must be earned and does not come easily at this stage. A foundation and knowledge that work and money are linked are built through early practice earning tiny sums of money.
Just by virtue of being a member of the family or household, young children are required to complete some responsibilities at home. Children can perform additional jobs to generate additional income for their budgets. Children need to understand the difference between duties that earn them money and duties that they share as family members.
Lesson Four: What is Money?
The names and values of the various coins and bills that are used to pay for products and services must be known to children. Children learn the names of coins at this stage, as well as their respective worth in terms of purchasing power.
Financial Literacy for Elementary kids
The major difference between how kids in kindergarten think financially differently from kids in elementary school is that they are already capable of managing money in small amounts so they have a pre-conceived notion about money-related matters and what becomes important as a parent is to make sure that they direct their knowledge in the right direction.
So let's look at the steps that come in this regard!
You might think that the first step would be to teach children about earning, but this is not the case because children need to learn how to save and segregate their spending plans wisely.
You must first teach them budgeting because it is one of the most important aspects of financial management.
We are all aware of how bad or no budgeting leads to financial problems.
So sit down with your children and teach them how to divide their earnings for various purposes to achieve financial freedom since it's the first step in providing financial literacy activities for elementary students
Step 2: Money Responsibility
Keeping track of your spending is essential for effective money management. Knowing how much money is available, how much money has been spent, and how much money needs to be saved for future requirements are all part of this. This phase is crucial for introducing elementary-aged kids to the idea of being accountable for managing money by keeping correct records.
The first step in teaching your child about money is to teach them about earning, or how people make money.
You can accomplish this by assigning them simple tasks or errands in exchange for monetary compensation.
This activity will help them understand the earning process. If this activity is instilled in children as young as seven, they will learn about earning in no time.
Saving is an important part of financial management and financial literacy.
When it comes to securing our financial future, we cannot overstate the importance of saving.
As a result, we must teach our children this lesson. When budgeting, teach them to set aside a portion of their money for savings.
You can even act as their bank, earning interest on their savings. This way, you can teach them about bank savings accounts.
Investing, like budgeting and saving, is an essential component of financial management. If we want a financially secure future, we must invest.
Though children cannot physically invest, you can make plans at home for them to do so, so that they understand how it works on a basic level.

It is literally the last thing you should teach your children when it comes to financial literacy.
Because they may already have a hazy idea of how to spend the money or how it works.
However, as the final step in teaching financial literacy at home, you must teach them how to spend their money wisely and how reckless spending leads to financial problems.
Now that you know how to teach financial literacy to kids at home, let's take a look at some of the best websites for financial literacy for kids that you can take help from.
Top Websites For Kids To Learn About Money
Kids and children can easily be taught financial literacy and its concept with the help of these websites:
Education 10x
Sense and Dollars
Money Sense
Juni Learning
Bankaroo
US Mint Coin Classroom
Hands on Banking
Now let us know more about these websites in detail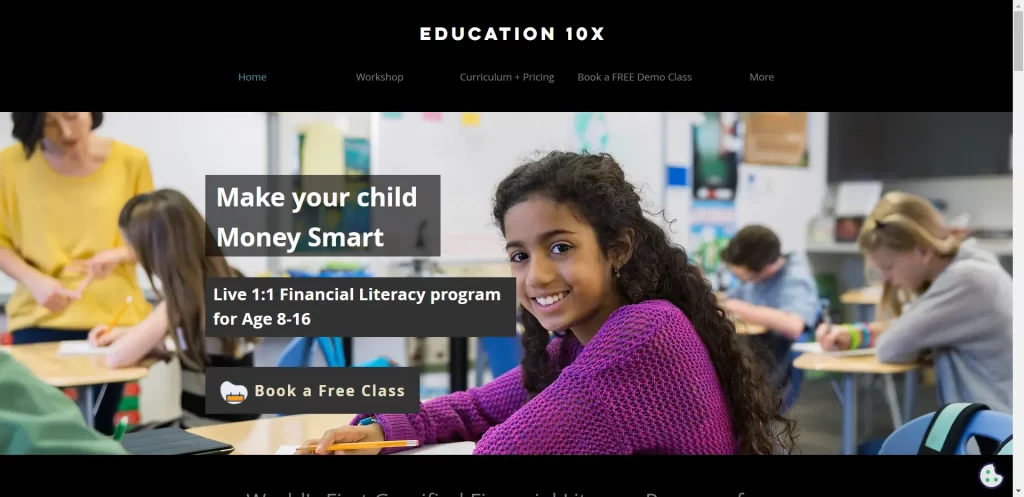 Education10X is a financial literacy education platform that uses gamification to teach financial lessons to children aged 8 to 16. It's one of the best financial literacy activities for elementary students.
They also have an advanced program where students learn finance 10x and then entrepreneurship in the TiE Young Entrepreneurs program, which is globally recognized.
Finance professionals with CA and MBA degrees from top-tier universities teach the program's interactive curriculum in a live, one-on-one class setting.
Currently, students from 20 countries are availing themselves of the lessons at Education10x, including Saudi Arabia, Kuwait, the United States, Canada, the United Arab Emirates, Qatar, Bahrain, and Oman.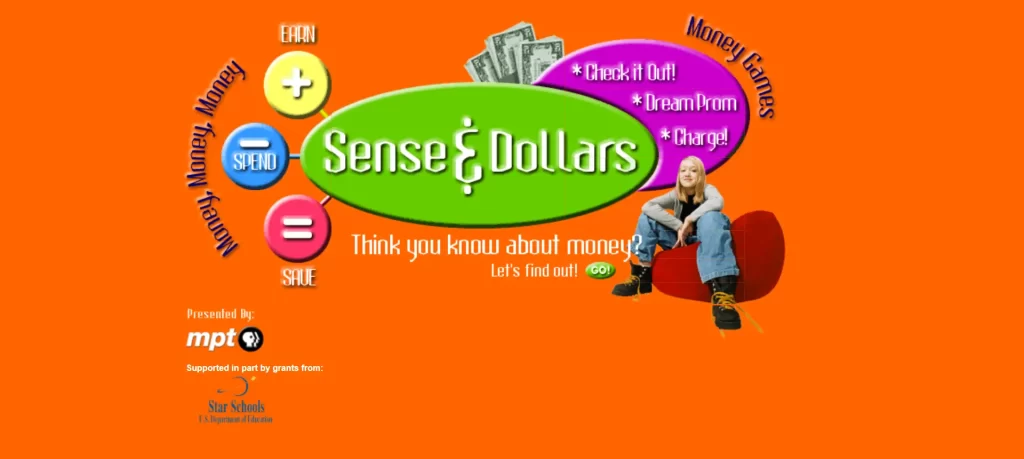 Sense and Dollars is an interactive website for kids where they can learn everything there is to know about money.
This website contains a variety of enjoyable games in which students can learn about earning, spending, and saving.
Each of these sections, earn, spend, and save, has its own game where kids go on a journey to learn about money.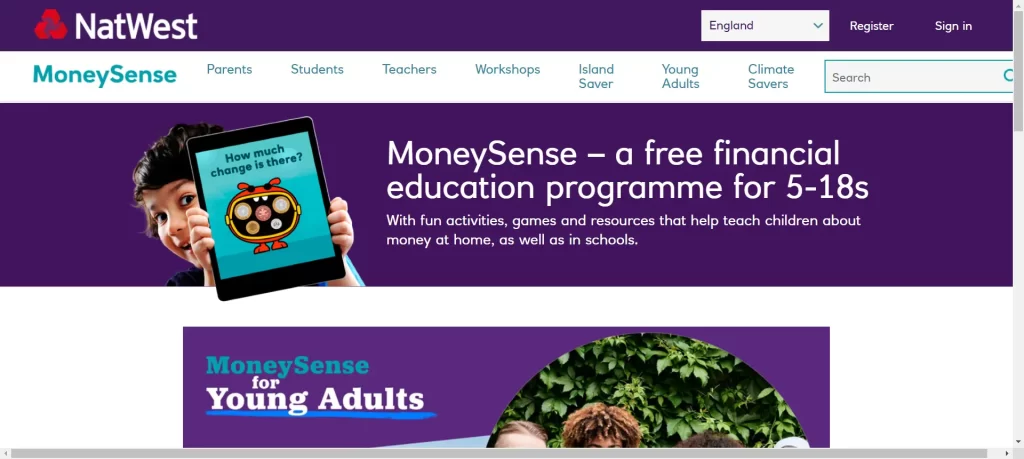 Money Sense is a free financial education program that teaches children about money through lessons, games, and activities.
The entire website, which caters to children aged 5 to 18, is divided into four major age groups: 5-8, 8-12, 12-16, and 16-18.
Each section has its own visual style, which makes the lessons and games enjoyable for anyone who signs up.
While the section for young children is filled with cartoony videos and lessons, the section for young adults is filled with more informative videos and infographics. There is also a section for teachers, parents, and volunteers.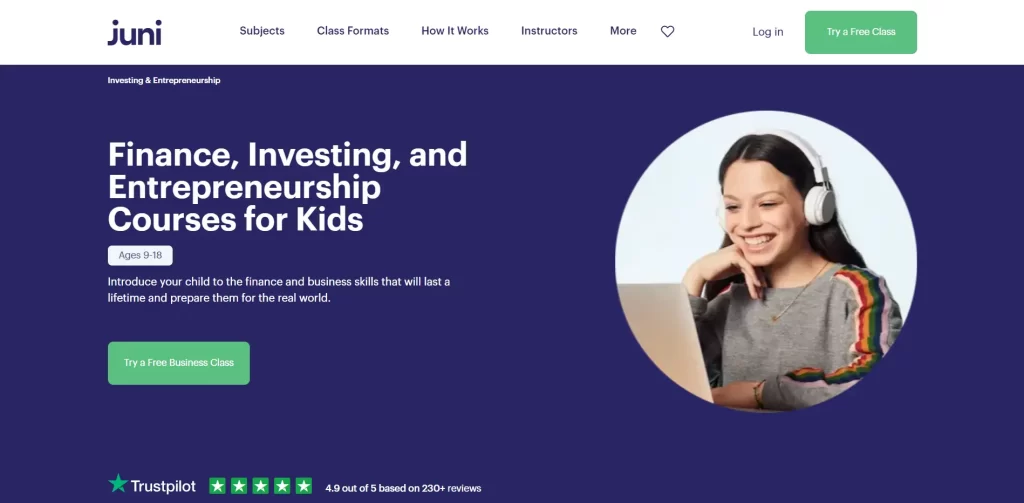 Juni Learning provides specialized courses in finance, investing, and entrepreneurship, which aid in the development of an overall sense of financial management in children.
The site aims to teach kids real-world money skills that they are unlikely to learn in school. These courses are designed for children aged 9 to 18 and cost $62.50 per session, billed monthly at $250, but the first class is free.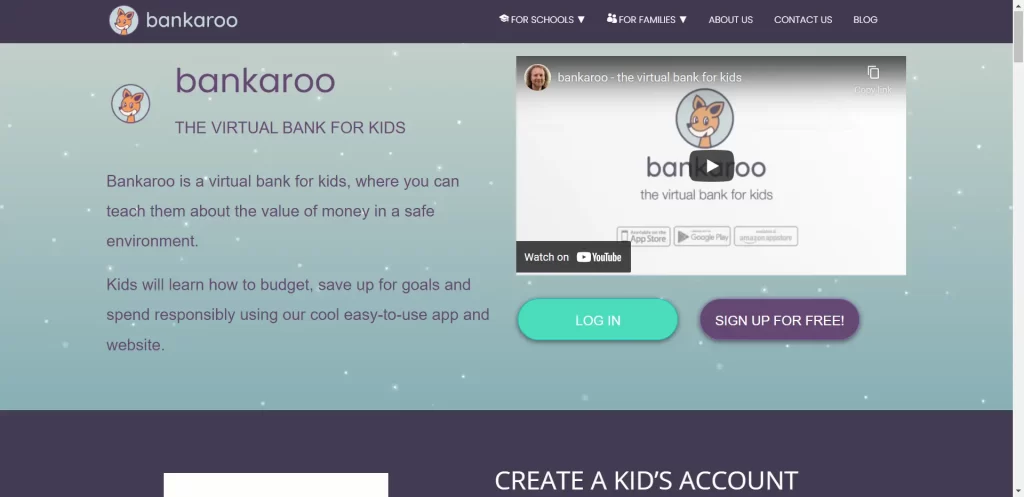 Bankaroo is one of the best platforms for teaching children about money management. It is a virtual bank for children, which means that they can open accounts to track their earnings, expenses, and savings.
Parents can easily teach their children about budgeting by using Bankaroo. Children can keep track of their monthly allowance, review previous transactions, and even transfer funds to other children.
Any child who can read and write can use this platform, which also has an app that can be downloaded from Google Play and Apple App Stores.
As the name implies, the US Mint coin classroom teaches children about the United States Mint. This includes a thorough understanding of how money is created and distributed.
Furthermore, they learn everything else they could possibly want to know about coins. The website contains a variety of games, informative videos, and activities such as coloring pages.
Hands on Banking, sponsored by the American multinational financial services company Wells Fargo, offers free financial literacy materials such as videos and articles that are simple to understand.
The site is primarily aimed at young adults and older children, and it covers topics ranging from college student loan comparisons to using credit cards wisely and paying taxes.
Anyone can go to the website and start learning about financial literacy and come out the other side wiser in terms of money management.
Conclusion
In today's world, educating children about financial literacy is just as important as providing them with basic education and other skills.
Today's world requires more independent thinkers with the necessary skills, and financial literacy is unquestionably among the most important skills.
Financial literacy for kids fosters independence while also boosting children's confidence to enter the real world without hesitation.
If you are a parent looking for a good place to start your child with financial literacy, the list above can be extremely helpful.

With the world moving at such a breakneck pace, BrightChamps recognized the need to introduce key life/future skills to children to keep them ahead of the game.
With a mission to bridge the gap left by traditional education, we are bringing key future skills through specially designed courses on coding and financial literacy taught by some of the world's best minds from top-tier institutes such as IITs and IIMs.
Frequently Asked Questions (FAQs)
How do you introduce financial literacy to a child?
Everyday activities are an excellent way to introduce a child to financial literacy. It is either by incorporating monetary rewards into their daily activities or by using an app, TV show, or website.
How do you develop financial literacy?
To develop Financial Literacy first you need to be aware of what it is. You can read about financial literacy on the internet or even sign up for a course.
Why should financial literacy be taught in schools?
Financial literacy classes teach students the fundamentals of money management, such as budgeting, saving, debt, investing, and giving. That knowledge lays the groundwork for students to develop strong money habits early on and avoid many of the mistakes that lead to lifelong financial difficulties.
Why is financial education important for youth?
Financial literacy is important for the youth to lay all the groundwork for strong monetary habits in the future and most importantly for achieving financial freedom.