Have you ever considered using deceit to your advantage?
In the real world, it is not a good idea, but in Minecraft, you can employ cheats to give yourself an unfair advantage over a rival.
Continue reading to see how to do this in 2022 utilising the top free Minecraft hacked clients.
Since its official introduction, the unique game Minecraft has gained popularity and is now the favourite of gamers and YouTubers.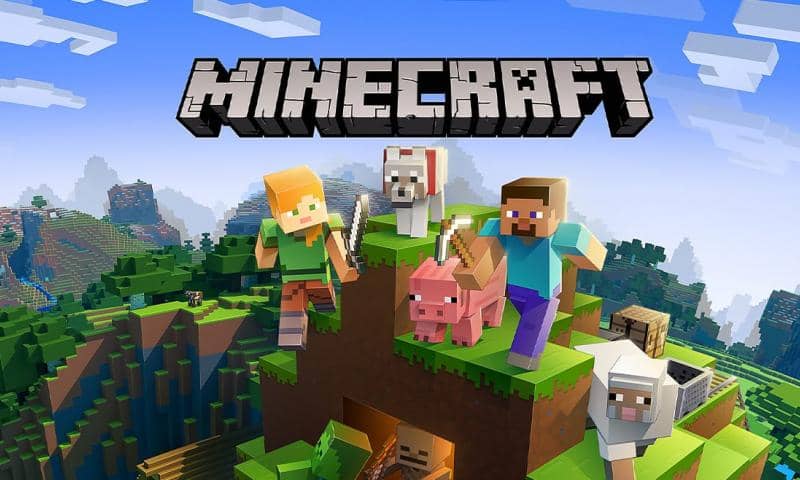 Its uniqueness stems from its ability to provide users with limitless possibilities while also allowing them creative freedom.
The more you play, the more its mysteries are revealed. It's a true adventure that you can enjoy on almost any computer or gaming device.
Whether you're playing in Minecraft's creative or survival mode, if you want to get a step ahead of your opponent by employing some hacks, you have come to the right place.
I have put together a list of the 5 best Minecraft Hacked Clients in 2022 for you to use.
Download the latest and best free Minecraft Hacked Clients
1.Meteor
One of the best free Hacked clients is Meteor, which features a completely customizable GUI and HUD.
The Meteor Client's official website reports that it has been downloaded 1034036 times.

It features avant-garde and one-of-a-kind combat modules including AutoAnvil, AnchorAura, BedAura, and others, as well as KillAura and CrystalAura.
Let's go over some of the modules that come with this client.
AnchorAura: places and destroys Respawn Anchors to hurt entities.
BedAura: operates in the Nether and End dimensions, and it automatically places and explodes beds.
AutoCity: shatters the obsidian that encircles your opponent.
Offhand and surround modules allow you to keep items in your offhand and surround yourself with blocks to avoid taking a lot of damage.
Therefore, by using this client, you gain a significant advantage in PvP combat. Not only that, but it comes with a slew of "quality of life" utilities that take care of the monotonous tasks for you!
So, what are you holding out for? Download the Meteor Client by clicking the button below for great hacks!
Note: GUI and HUD stand for Graphic User Interface and Heads-Up Display. PvP is Player versus player.
2. Wurst
Wurst is yet another excellent Minecraft Hacked Client. Its simplicity and ease of use make it one of the greatest open-source clients for beginners. It offers hacks for both PvP and utilities, but it is the finest client for utility hacks.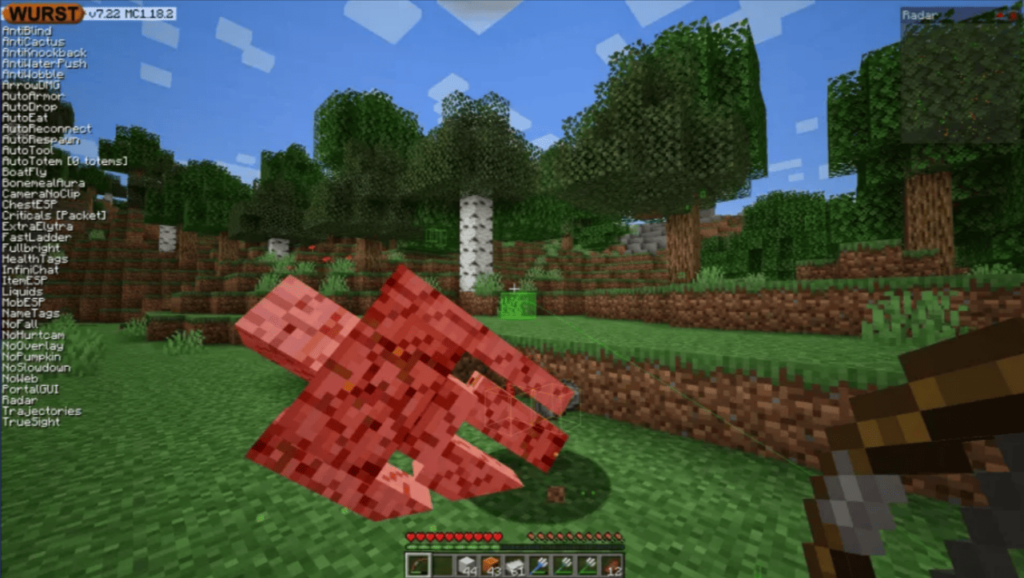 Wurst's top hacks include:
Anti Water push: It stops water from pushing you.
Anti wobble: This module disables the wobble effect that you experience in the nether dimension.
Truesight: This allows you to view otherwise unseen entities.
AutoArmor: It manages your armor automatically.
Boatfly: This module allows you to fly with boats.
AutoBuild: It allows you to build things instantly and automatically.
There is a wide range of different hacks available in Wurst. So why not give it a shot and download it to see what more it has to offer?
3. BleachHack
A free and open-source Minecraft hacking client containing a tonne of PvP and utility hacks is called BleachHack.
Additionally, you can alter the modules to your preferences.
The creator claims on the official website that BleachHack is regularly updated with the most recent anarchy features.

Some of the intriguing hacks of BleachHack are:
AutoParkour: Automatically jump at the edge of blocks.
AutoSteal: Steals all content in chests automatically.
ArrowJuke: Dodges upcoming arrows fired by opposing players.
Speed: This allows you to move faster.
Xray: Allows you to see ore in the.
Timer: Speeds up or slows down the game.
Trajectories: Draws a line where things like arrows will land.
Other hacks available in BleachHack include AutoTotem, BetterChat, CrystalAura, Killaura, PlayerCrash, SpeedMine, Zoom, and so on.
Don't be afraid to experiment with these hacks using the most up-to-date client available. Click the download button to begin the process of getting BleachHack for you!
4. Aristois
Another Minecraft Hacked Client who likes to stay up to date is Aristois. Nearly weekly updates will be sent to you.
The developers for this client are always focusing on adding new functionality and fixing bugs.
It offers a beautiful and straightforward user interface and is easy to install. There are numerous modules included with this client. With Aristois, you can also swap out capes and other accessories.
Aristois can be downloaded by clicking the icon below.
5. Ares
Ares is a free and open-source client that provides advanced Combat and Movement modules along with unique Render modules.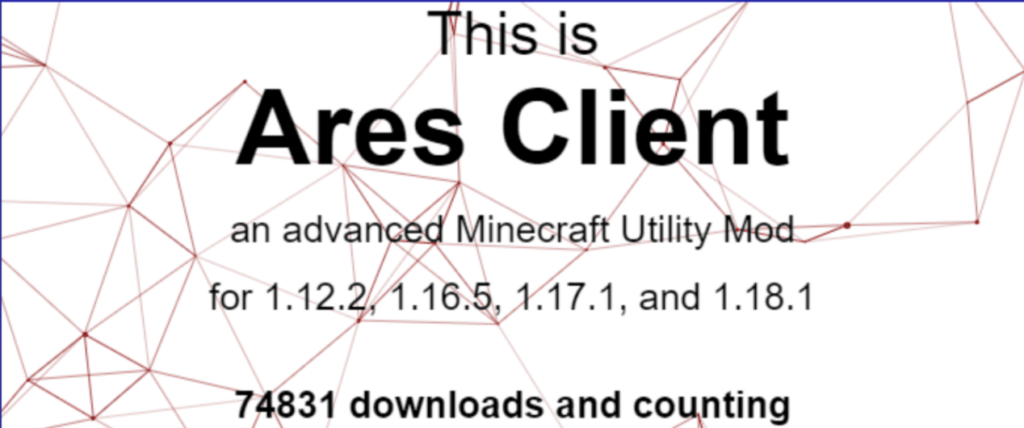 It allows you to easily modify and update your module settings, as well as manage all of your Minecraft accounts via Account Manager.
It includes hack modules not found in other clients, such as FireworkAura, which traps the opponent and then kills them with fireworks.
For instructions on downloading and installing, click on the following button.
Conclusion
All OK, bye for now! You can use the top 5 open source and free Minecraft Hacked clients on my list to make your gaming experience more rewarding and pleasurable.
Utilise these Hacked Clients to outwit your rivals and gain the upper hand in PvP.
Was this article useful to you? Don't forget to tell your relatives and friends about it.
\Also, don't forget to check out our exciting and engaging blog on coding classes for kids, where young minds embark on a journey of creativity and problem-solving through the world of technology!
Frequently Asked Questions (FAQs)
Are Minecraft Hacked Clients safe? 
Yes, if you download them from their official websites, you are completely safe; otherwise, you risk being banned from the servers.