Scratch is a fantastic programming language for creating games, animations, and interactive stories. It has various incredible features that improve the user experience, one of which is the audio element.
In this blog, I am going to talk all about the Scratch audio system, the audio size limit in Scratch, and various sound features in Scratch.
In filmmaking, you might be familiar with Foley Artists – a team that is dedicated solely to creating realistic sounds.
These artists and the sounds they create aim to give a sense of reality and enhance viewers' experience. The importance of sound in creating an immersive experience cannot be overstated.
Know more about scratch coding for kids.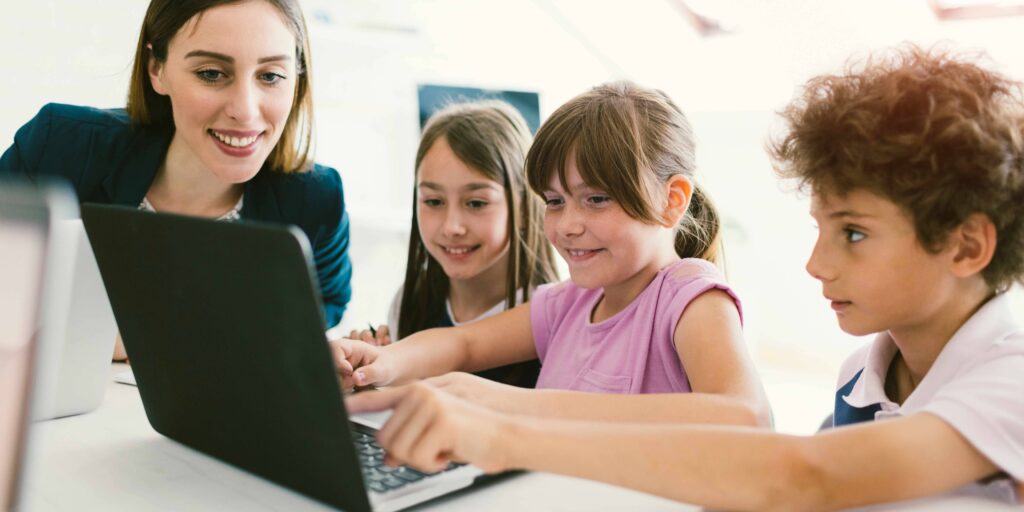 Therefore, sound effects must be given the same weight as visuals to improve audio-visual aesthetics in your projects.
Consider it an art form that allows your users to feel and experience what your project intended to achieve.
Let us get right into it!
All About the Scratch Audio System
1. Scratch Sound Editor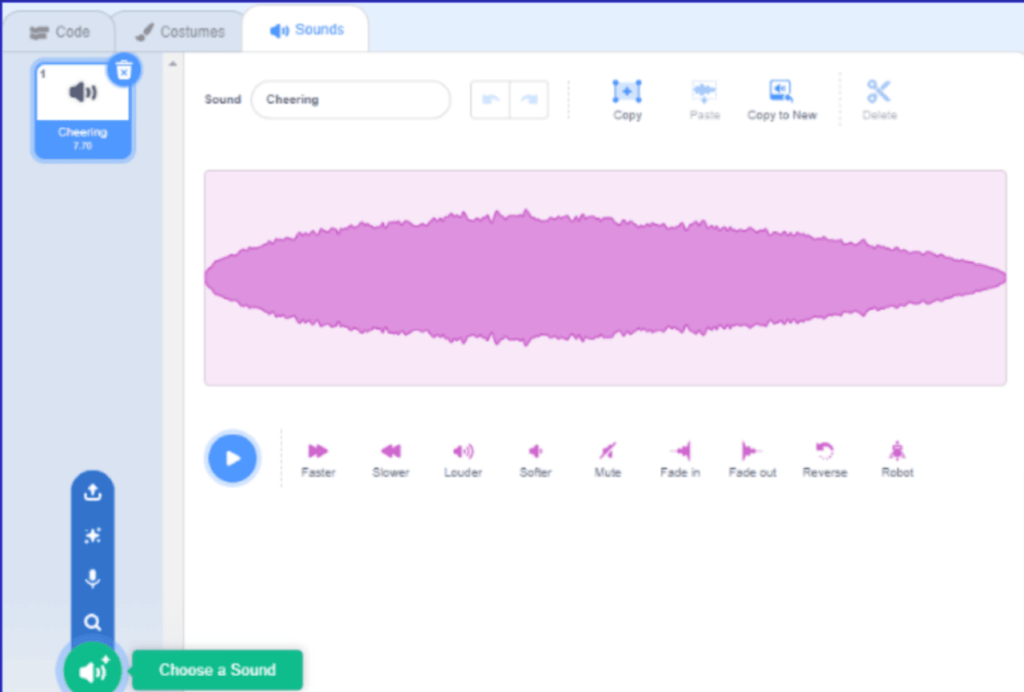 You can use Scratch's sound editor to add or modify sounds that are already in the Scratch sound library, or you can record or, better yet, upload your own audio/s as well.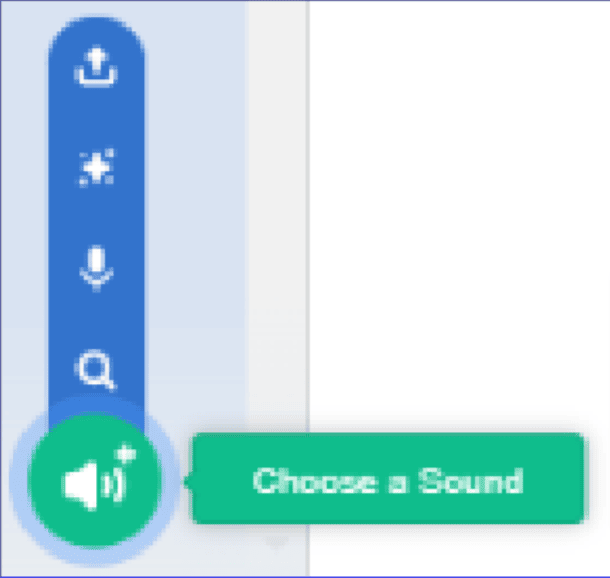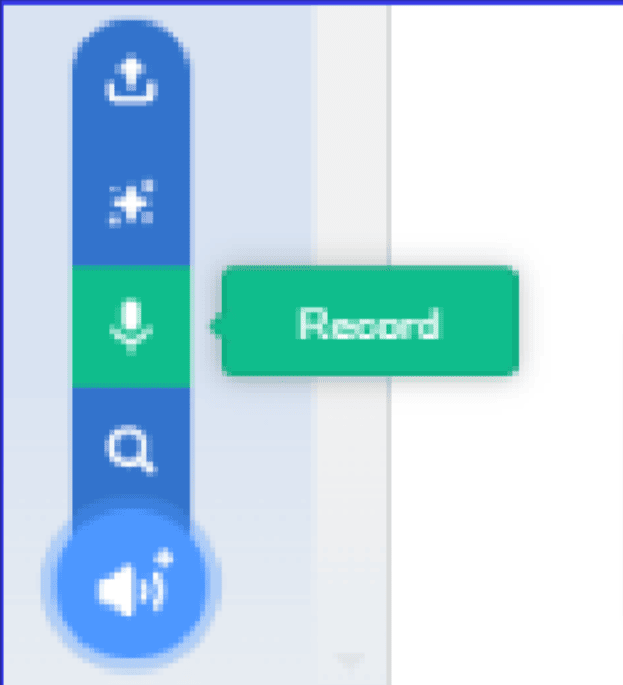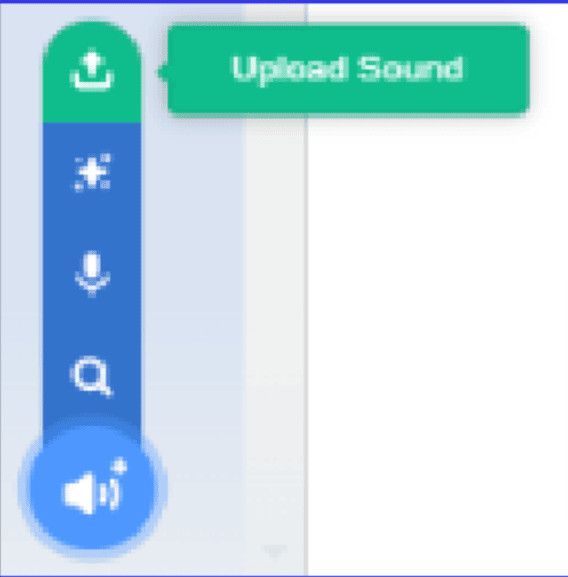 Choose sound Record sound/audio Upload sound/audio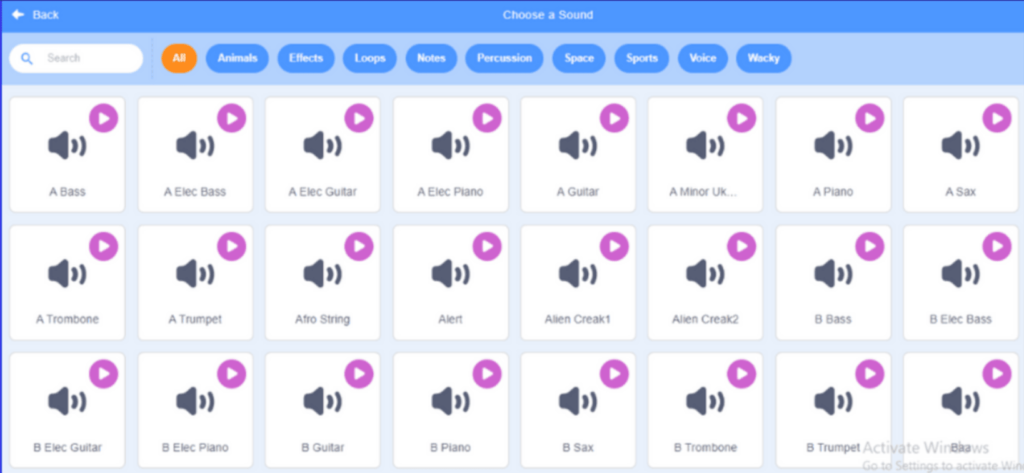 2. File Formats For Uploading Audio
Scratch 3.0 allows both WAV and mp3 files to be uploaded whereas previous versions of Scratch could only read WAV files.
Note: These formats have different storage-space requirements and also have different sound quality.
Tip: If your audio file is in some other format, convert it to the correct format that is acceptable by Scratch using an online or external audio editor like Audacity.
WAV formats are high in quality as compared to mp3 formats, therefore WAV uses more storage. For more information on these formats, you can also refer to the Scratch Wiki.
3. Audio Size Limit For Uploads
The asset size limit in Scratch is set to 10MB, As a result, it is preferable to keep your audio within this range.
Warning: If you are uploading an asset that is above this limit, you might not be able to save your project, or worse your computer will hang/crash as happened with me!
4. Project Size
In Scratch 3.0, all your assets must be below 10MB and project JSON should be under 5MB.
Note: JSON is a file format and it stands for JavaScript Object Notation.
You can get an error as shown below if your project is too large.

Error while trying to save a project
Conclusion
Hurray! We just completed the tour of Scratch's audio system. Scratch 3.0 is flexible in giving different sound features for our convenience; You can choose a sound, record, or upload.
I am excited to see how you integrate sounds or audio/s with your projects. Just keep in mind the size limit of assets (<10MB).
Happy Exploring!
Did you find this article helpful? Don't forget to share it with your friends and family.
Learn Scratch at BrightChamps with its specially designed curriculum that makes learning programming easy for students in Grade 1-12.
BrightChamps also teaches a variety of other programs that help kids build a foundation in computer programming through activities, interactive lessons, and other means.
Frequently Asked Questions(FAQs)
What are the options if the audio file size is more?
Try removing the part of the audio that is not important. Use various tools like trim, cut, slice, etc. provided by various audio editors like Audacity. Also, if the size is a concern for you, you can upload your file in mp3 format, since these files are compressed by Scratch.
What are some ways to reduce project size?
To reduce project size, delete all the unused sprites, pictures, variables, or audio files. Prefer using vector graphics.