Summer camp is a quintessential childhood experience for many of us, where memories are made and friendships are forged. It's a time when children get to explore the great outdoors, participate in fun activities, and learn valuable life skills. From singing around the campfire to canoeing on a lake, the daily routine of a summer camper is filled with adventure and excitement.
In this blog, we'll take a closer look at what a typical day in the life of a summer camper looks like, from the early morning wake-up call to the final goodnight song. Whether you're a seasoned camper or simply curious about the camp experience, join us as we delve into the world of summer camp and all it has to offer.
Active outdoor activities for summer campers
Of course, summer is the perfect season to spend time outside and take advantage of all that nature has to offer. It's ideal for introducing kids to the outdoors in a less intimidating manner because of the longest sunshine hours and the significant absence of cold, wet weather. Even though sports camp is a great option to encourage your kids to interact with the environment, here we have curated some options for your kids to have fun and nourishing time with nature.
1. Hiking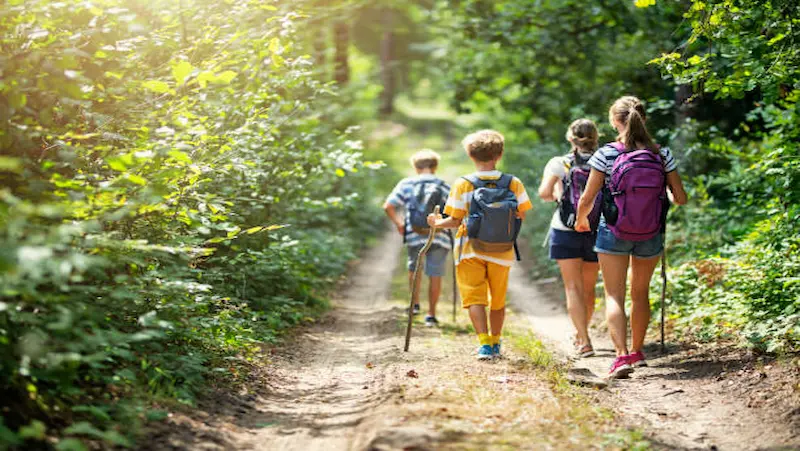 A group walk is the easiest method to get outside and engage in an activity. The best walk for your campers will depend on several factors, including the distance traveled, the gain in altitude, and the difficulty of the terrain. After all, you want to guarantee that everyone enjoys hiking while remaining secure. You can use tools like AllTrails to locate kid-friendly hikes near your camp.
2. Kayaking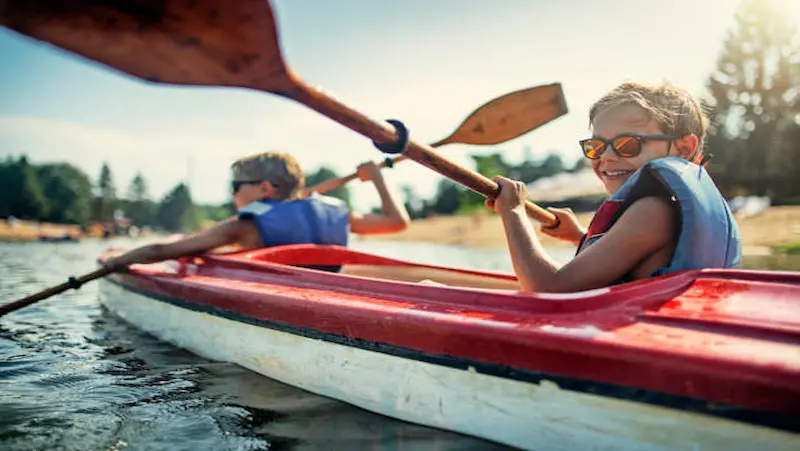 If you consider yourself a summer camper, then kayaking is a fantastic summer exercise for you. Campers gain a fresh viewpoint on the aquatic life and natural habitats in their backyard and enjoy a fun way to get out on the water. It's usual for kayakers to encounter whales, seals, otters, and other marine creatures while out on the water.
3. Mini Olympics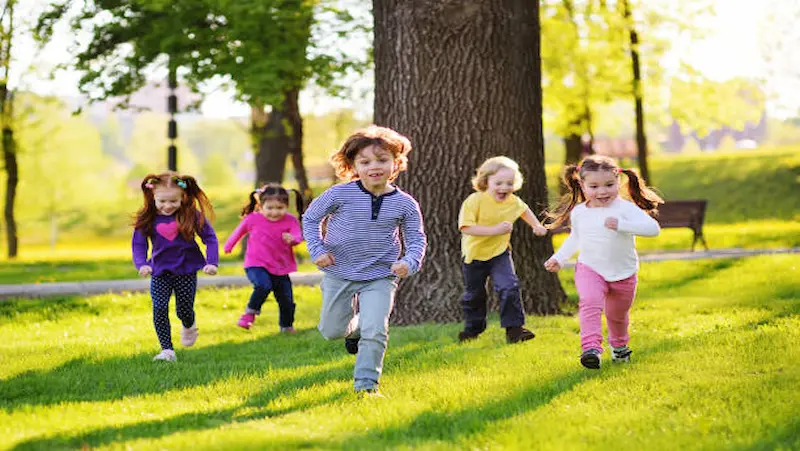 A mini Olympics can be held at the kids' summer camp as a fun method to keep the kids interested. There will be cycling, running, and even a relay event in these competitions. These tasks will keep kids occupied for a long time, keep them distracted, and boost their resistance and immunity.
4. Scavenger Hunt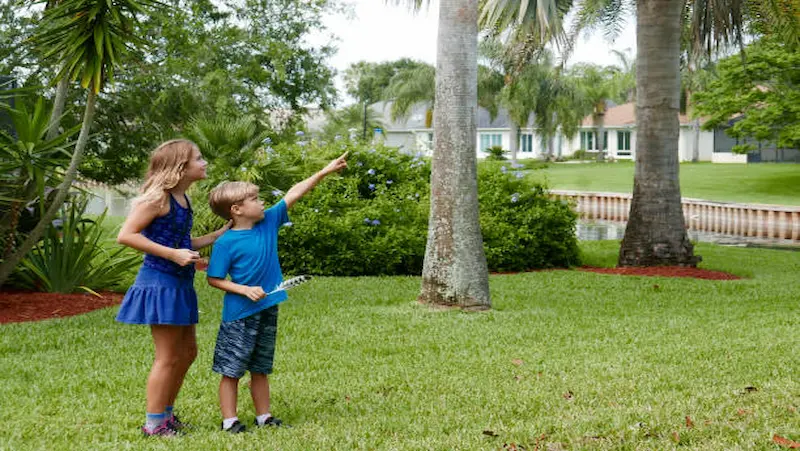 Scavenger hunts are a simple and enjoyable exercise that can be used in various ways to keep kids entertained. With the help of a list of things to search for in nature, conduct an outdoor scavenger hunt. Children can compile a list of objects or simply mark off those they have discovered.
5. Bicycle Games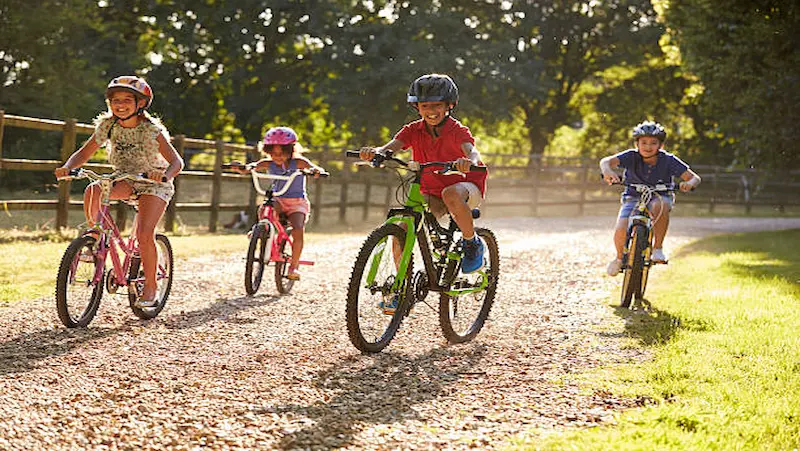 Bicycle games are among the most well-known summer camp pastimes. In general, this resource is offered by most student summer camps. If your camp has bicycles, you should certainly let your kids use them. This kind of activity is one of the best summer camp activities for kids because there is always space for friendly competition. Also, don't forget to go through these summer camp for teens to add to their summer adventures!
Creative indoor activities for summer campers
Indoor activities can be as fun as outdoor activities during the summer. Some kids prefer to stay outside and run around, while others want to stay inside and play with paint and brushes. Everything is fine until the kid is having fun and learning something simultaneously. Below are some outdoor activities for kids to try this summer.
1. Scrapbooking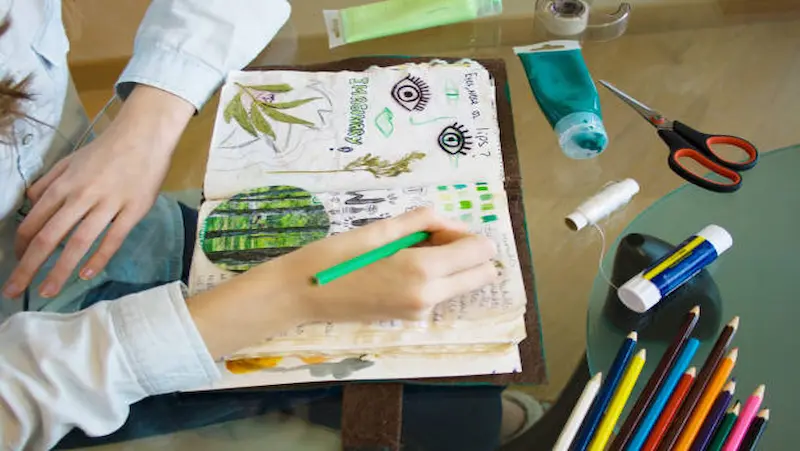 Children can be urged to gather particular objects from the camp area, both inside and out, and add them to their diaries. Making the scrapbook can be an interactive art project that teaches kids how to keep priceless items.
2. Board Games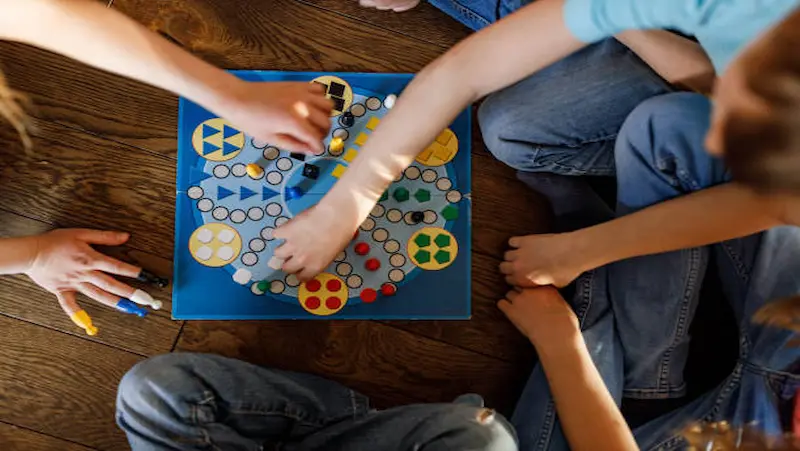 The earliest suggestion in the book still works if you want a screen-free, friendly time: play some traditional board games. Get set to play by igniting your sense of competition.
3. Jigsaw Puzzles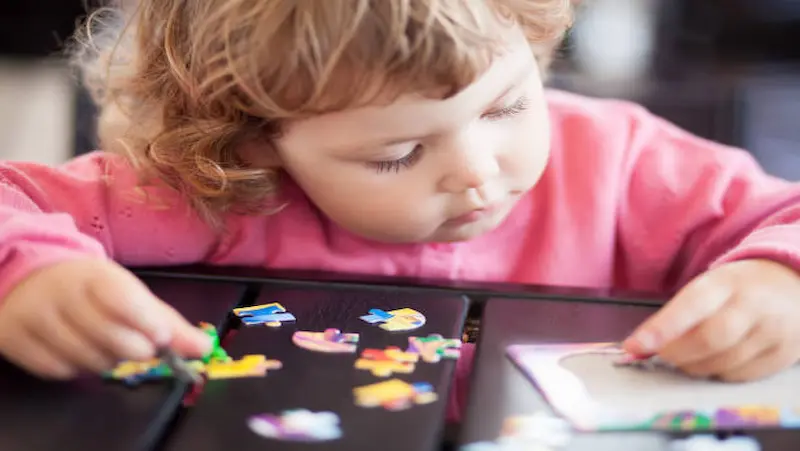 Jigsaw puzzles are great because everyone can complete them at their own pace. Simply leave one out on the table so that the kids can stop by and attempt to add some new pieces whenever they have some free time. Additionally, studies demonstrate that solving puzzles enhances cooperation and teamwork abilities.
4. Writing Letters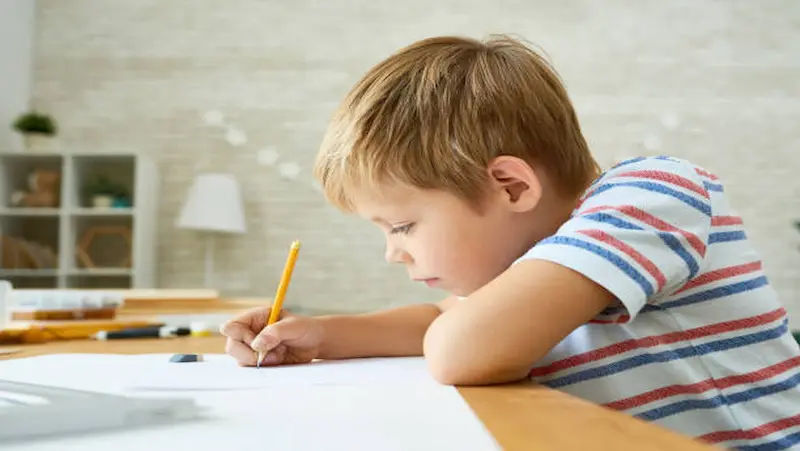 The practice of writing letters is dwindling, but you can prolong it a little by urging your children to do so. (Young children can make postcards or sketch on a card.) They might even enjoy the rush of getting something in return!
5. Yoga Sessions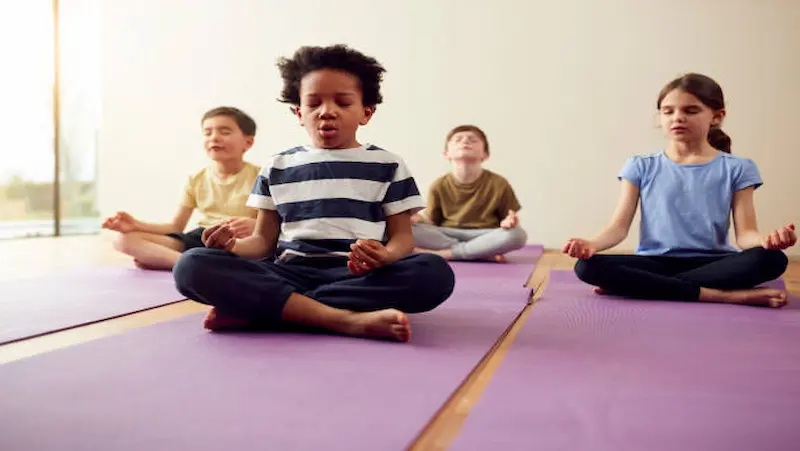 Another indoor exercise that keeps the body moving is yoga. Suppose you don't have a go-to routine. In that case, Cosmic Kids Yoga on YouTube offers "Yoga Adventures" that feature kids' beloved characters like Sonic the Hedgehog, Harry Potter, Pokémon, and Elsa and Anna from Frozen. If you are interested, don't forget to check out The Best Yoga Poses to Improve Your Health!
Another great option for learning through summer camps from the comfort of your home, online summer camps are a great option. So, don't forget to check this guide for finding the perfect online coding camp for kids near me!
Free Time and Personal Exploration
Summer camps are a great way to explore your true self. What activities interest you, and in which exercises do you perform well? Since all summer camps are packed with activities throughout the day, they also give you time to relax and explore. A break from your daily routine that your kids follow throughout the year is a great way to explore your inner self.
Reflection and Rest
When summer camp ends, you get to reflect back on the activities you did during your stay. All your learnings, the new friends you made, the times you performed well in activities, and the times you fell. All becomes a part of you, and you realize that just in a couple of weeks, you have made memories that you will cherish forever.
Conclusion
In conclusion, a day in the life of a summer camper is full of adventure, learning, and fun. From the early morning wake-up call to the final goodnight song, campers participate in a wide range of activities that help them build new skills and form lasting friendships.
Whether it's swimming in a lake, hiking through the woods, or roasting marshmallows over a campfire, every moment at camp is a chance to learn, grow, and make memories that will last a lifetime. For those who have experienced summer camp, it's a time that they will always cherish and hold dear. And for those who have yet to experience it, we encourage you to give it a try and discover all the magic that summer camp has to offer.
Visit the most recent entertaining blogs on the BrightCHAMPS blog page to learn more about summer camps.
Frequently Asked Questions (FAQs)
Tips for preparing for a summer camp?
Before the children join the summer camp, the parents should keep these points in mind.
1. The camp staff must be aware of any medical condition that your child goes through
2. Give your child a medical kit before he/she leaves for the camp.
3. Make sure your kid carries a water bottle. 
4. Explain to them that they can contact the camp staff in emergencies.
You should keep these points in mind while preparing for summer camps.

What are some benefits of a summer camp?
Summer camp benefits are lifelong. Check out his blog to learn about some fantastic benefits of summer camps.