In the summer of 2023, everyone tries to take a break from their daily routines and do some self-pampering. It is also a trying time for the parents because the kids will be at home all day and need to be kept busy, or they will get lethargic and spend most of their time watching TV or playing video games. Summer camp activities are the best remedy for this.
However, since most schools are out of session over the summer, it is the ideal time to take kids camping. The benefits of summer camps keep kids interested in their creativity. Summer camp activities are the most straightforward method. The youngsters will be entertained and off their phones with many camp games. Folks can make friends and get to know people they might not normally interact with during these summer camp activities. As a result, summer camp is a joyful and enjoyable time. The activities offered during these summer camps are entertaining, engaging, and informative. People learn to cooperate in groups and aid one another when working on a task.
In this blog, we will be looking at some exciting summer activities that your kids can indulge in this summer!
Spice up your summer with these great summer camp activities ideas
The more space the children have, the easier it will be to keep them active, but even in a tiny space, there are still plenty of things they can do. Plan some arts and crafts activities for a relaxing afternoon, and include a tote full of books and puzzles for the little ones. Don't forget to consider the weather; scorching days will call for aquatic activities, while rainy days will permit playing board games beneath a canopy. Around the fire at night, it can be enjoyable, and you might even think of playing some night games to keep the kids from getting restless. Down below are 13 fantastic summer camp activities for kids of all ages!
Spray painting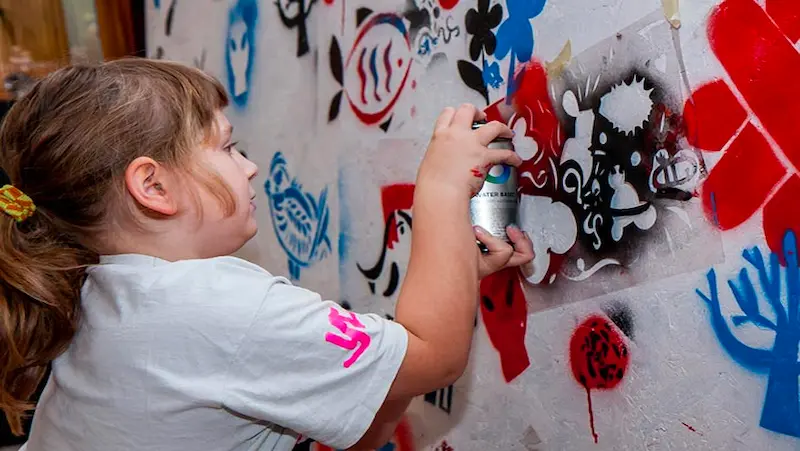 An activity centered on spray painting is the ideal approach to unleash someone's imagination and get those creative juices flowing. T-shirt painting is among the best and simplest summer camp activities. Simply supply some plain white t-shirts and some spray paint cans in various colors, then watch the magic happen. Some of the bizarre and innovative ideas that people may come up with will surprise you. This will encourage their imagination, and you'll be pleasantly pleased by the lovely results.
Build a solar oven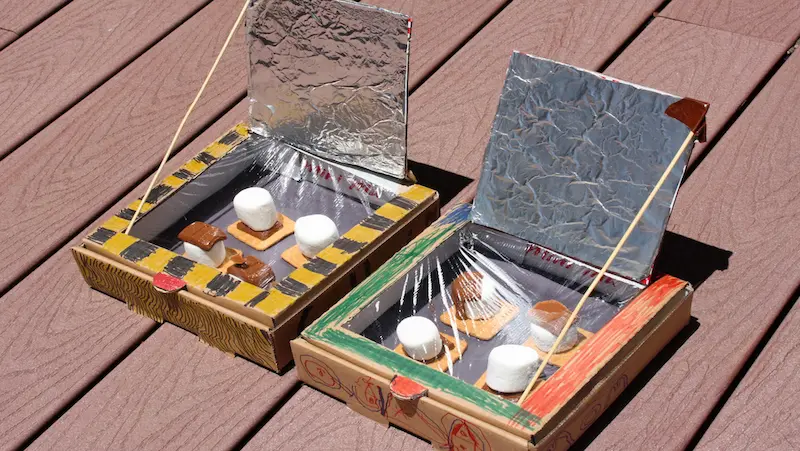 There is nothing better than constructing a solar oven to prepare munchies on a hot, sunny day in summer camp! Kids love this easy project, especially since they get to consume the food they cook using solar energy. Every summer camp needs a solar oven project, whether for pizza or something else!
Recycling paper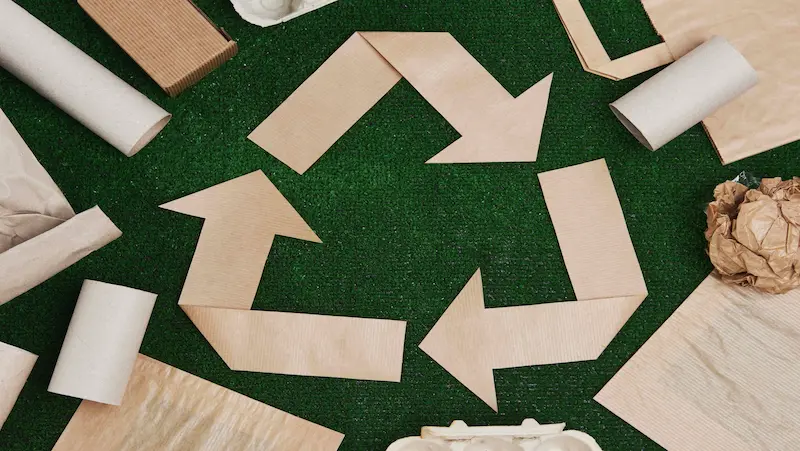 We enjoy creating activities that recycle supplies and minimize trash as part of our mission to educate kids about the environment. This is one of the best summer camp activities to do. The paper scraps from your fun-filled summer should be collected and used to create unique seed papers. In addition to using it to plant at home as a special reminder of their summer, campers can use it to write personal letters to their friends.
Ninja warrior course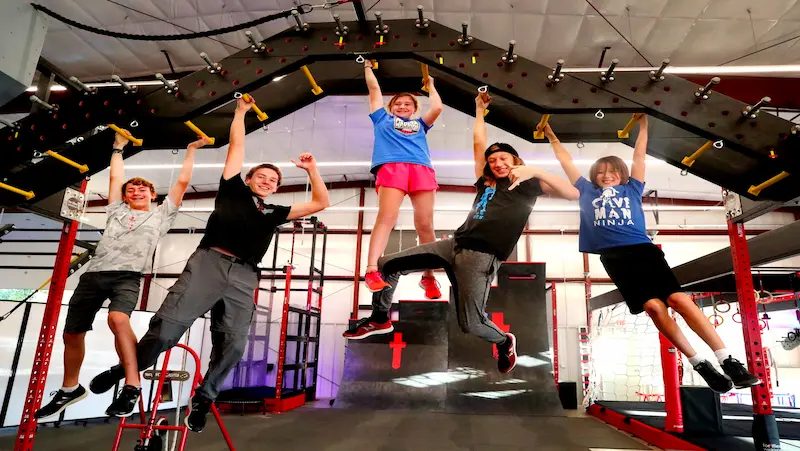 In 2022, the popularity of obstacle courses was on the rise at summer camps. Set up an obstacle course for youngsters to complete across an open field or space to create a fun "Ninja Warrior" course. Chairs, boxes, pop-up tunnels, orange traffic cones, and more are all acceptable here. To make it a team activity, kids can wear colored ninja headbands or just paint their headbands in advance and wear them while navigating the obstacle course. It is one of the most fun and entertaining camp games.
Invention day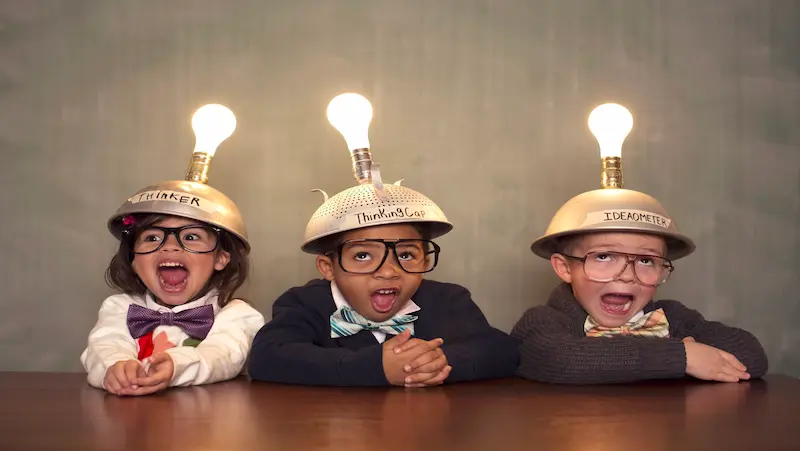 Children are surrounded by the well-known creations of bright individuals as they grow up. Give them a chance to shine and celebrate Invention Day. Inform children in advance about a project to develop an innovation that would enhance their lives or the summer camp. If they require any particular supplies, prepare them beforehand or request donations from family. Give youngsters time to develop inventions before showcasing them to others on Invention Day. Kids can create thinking caps to wear on Invention Day by decorating them in summer camps.
Talent shows
Kids can perform a variety of skills for their summer camp buddies in a talent show, including guitar playing, singing, dancing, and comedy. This is a fantastic technique to foster social growth and intrinsic creativity while boosting self-assurance and teamwork abilities.
Photography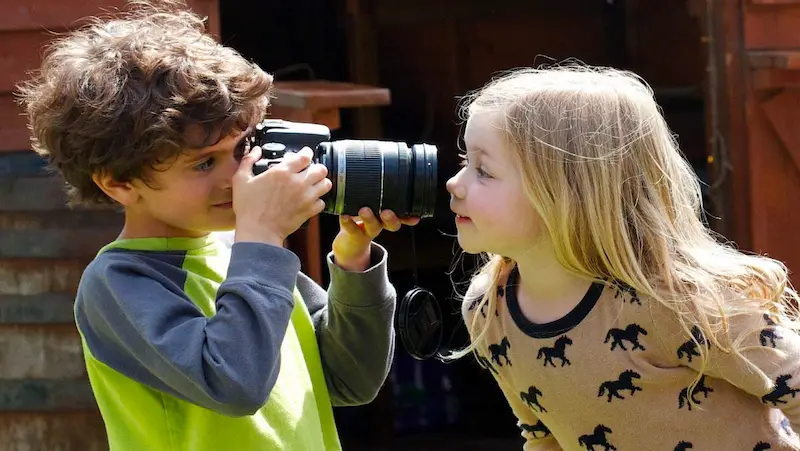 You could conduct a photography workshop where you'd instruct kids in the fundamentals of outdoor photography during summer camps. They can pick up tips on how to photograph nature properly, as well as the skill of framing and creating perspectives. You can bring a professional camera or 4K cell phones to deliver lessons.
Reading sessions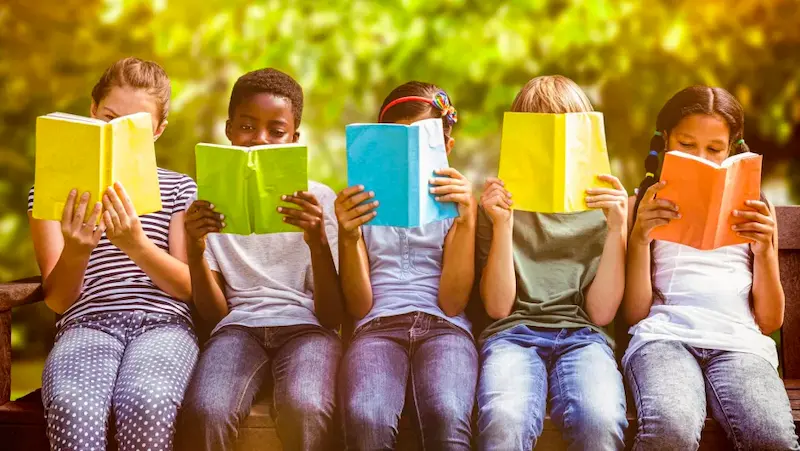 For children, books can be a massive source of inspiration; therefore, being outside during summer camps is the ideal setting for active listening. To involve youngsters in an open environment, read picture books, novels, and nonfiction books.
Hiking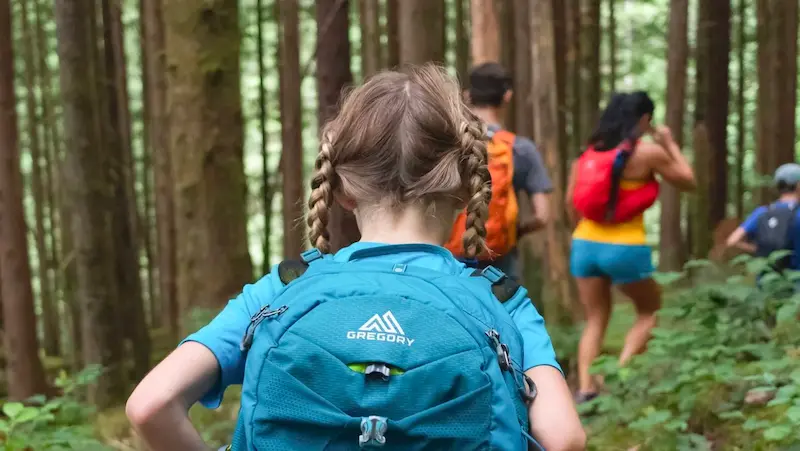 A group trek is the easiest method to get outside and engage in activities during summer camp. The best hike for your campers will depend on several factors, including the distance traveled, the gain in altitude, and the difficulty of the terrain. After all, you want to guarantee that everyone enjoys hiking while being safe. You can use tools like 'All Trails' to identify kid-friendly treks near where you camp.
Stick art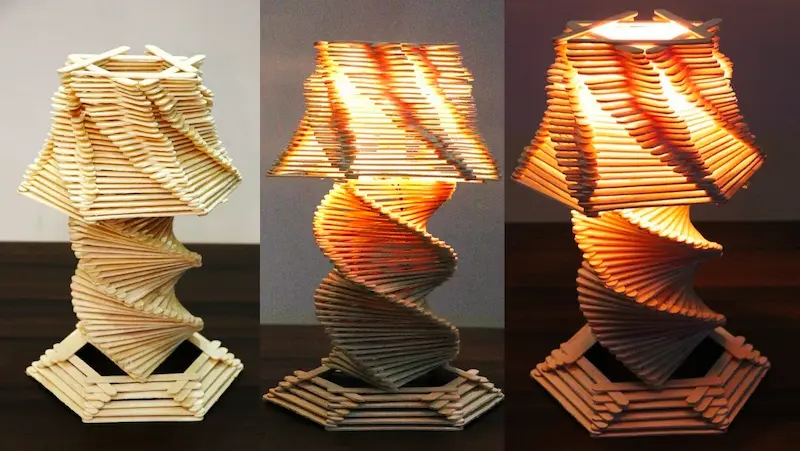 By looking at the name, you can tell that these are just stuck together to produce something unique. Stick art is a fantastic activity for youngsters to engage in while using their creativity to create something original. Due to the lengthy creation process, the stick art exercise teaches children patience.
Tie and dye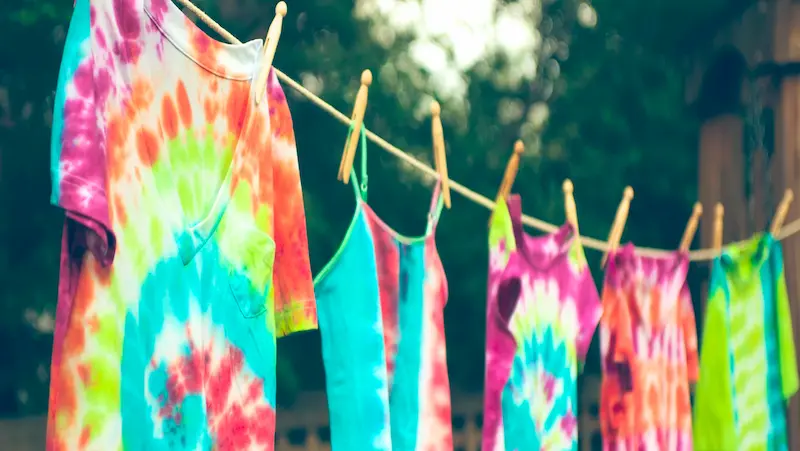 Kids adore the timeless DIY of tie-dying. Each camper's tie-dye clothes can be uniquely customized in various ways since they get to pick the colors and patterns for their gorgeous tie-dye. You don't have to stick with tie-dying clothes, either. Everything made of cloth, including pillowcases, blankets, and drawstring bags, can be dyed with tie-dye. There are many dyes on the market, but if you're feeling creative, you may make your own natural cloth dyes. This how-to on tie-dying with campers will provide the basics of what you'll need to do to assist your campers in making tie-dye memories there.
Solving puzzles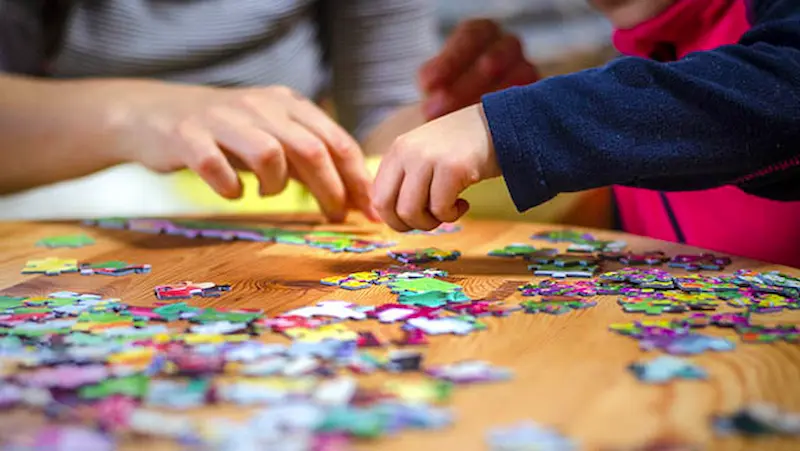 The complexity of the puzzles you wish to introduce to your summer camp depends on their age and ability and can range from very simple to quite complex. However, you may always bring puzzles of different sizes, complexity levels, and component counts to check if campers are ready for a more difficult task. Puzzle-solving is considered one of the most fun and challenging camp games.
Treasure hunt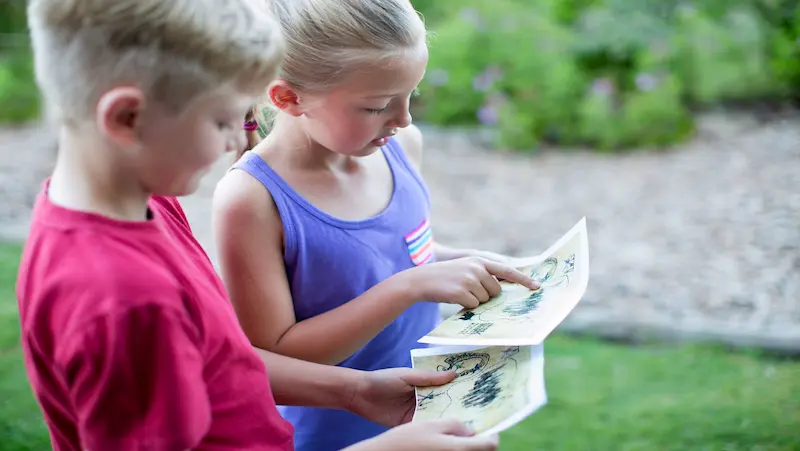 All of them are pirates who seek to find riches. Allow children to make their own pirate caps to prepare for the hunt. Create a treasure chest or box full of sweets, pretend jewels, and gold money, then place everything inside. Instead, disguise the items needed for their next camp game as treasure. You can go on to the next task as soon as they open it. Create a treasure map that kids may use to search for the hidden treasure at your summer camp, then hide it somewhere. To prevent youngsters from straying off the property or into a dangerous area, go over the hunt's restrictions with them.
If you don't know how to craft a treasure for your adventurous kids, checkout this blog which will guide you on planning the perfect treasure hunt!
Water games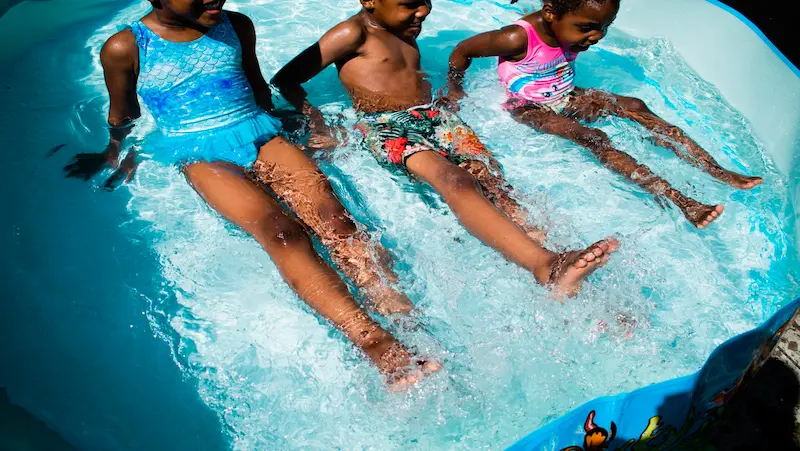 Create a competition in a bracket tournament using enjoyable water games, and the winner(s) will receive a prize! Battleships and submarines, as well as other water-friendly camp games, are classics. Children are encouraged to compete in pleasant ways and learn to accept defeats in supportive, low-stress environments where they can do so with their classmates and camp counselors.
Scavenger hunt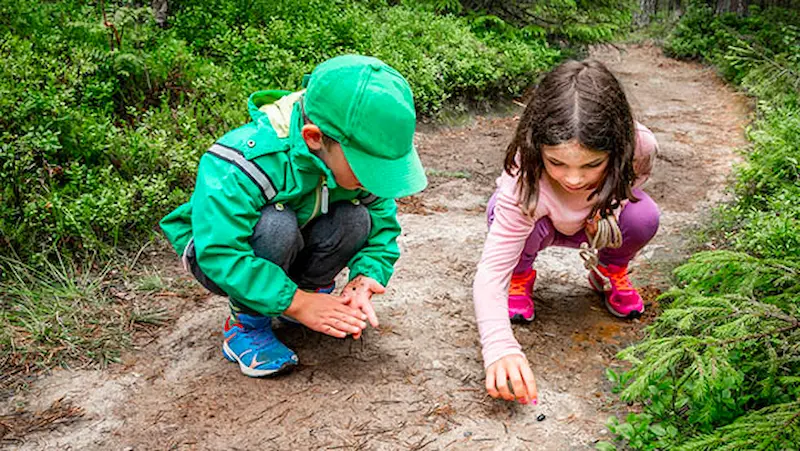 A traditional scavenger hunt is a favorite camp activity that kids always enjoy. Not only are scavenger hunts a lot of fun, but they also help develop your campers' problem-solving abilities. Make a list of everything you want your campers to find, from the very common to the rare, but make sure it only contains things they can locate in the summer campground.
Now that you know about the breadth of summer camp options available for your kids, look at these summer camps near you and enroll them now!
Take your summer camp learnings back to school.
The best approach to keep your children occupied during the summer while developing their talents is through summer camps. These summer camps aid children in developing lifelong talents. Children benefit from their summer camp experiences in their schoolwork as well. The benefits that kids receive over time from summer camp are listed below.
The timetable is followed
Children struggle to get back on track and stick to their routines before summer camps. The activities and games offered at summer camps keep kids occupied and help them follow a schedule, which makes it simpler for them to adjust to returning to school.
Off the screen
During summer vacation, screen time drastically rises as kids lack activities to keep themselves occupied. Summer camps provide a variety of activities and games to keep kids occupied. This encourages children to spend more time away from screens.
Socialization
since children from all around the world attend summer camps. They all establish new buddies as their socialization grows. This helps children better adjust to environments at school. This helps children develop soft skills as well.
Teamwork
In summer camps, many games and activities are played in groups. These team-building activities help students develop a stronger sense of teamwork and make them better team players.
Conclusion
Summer camp is the ideal method to keep kids interested and inspire their creativity when schools are out. And if you enjoy spending time with children and have free time, try setting up a summer camp for them using the suggestions for summer camp activities and camp games mentioned above.
If you are confused about which summer camp is the best fit for your kid, check out these Tips for Finding the Right Summer Camp for your kid.
Check out the most recent entertaining blogs on the BrightCHAMPS blog page to learn more about these entertaining summer camp activities and camp games for kids.
Frequently Asked Questions (FAQs)
What do summer camps teach children?
Children come together at summer camps and develop a sense of teamwork. Children also learn cooperation and respect for others' opinions, along with making new acquaintances. They learn the significance of genuine communication and how to settle disputes.
What is the importance of summer camp for students?
Children's development is influenced by all of their environments, including those at home, school, and extracurricular activities. Therefore, summer camp offers an additional unique setting for growth, enabling kids to develop independence and self-confidence while interacting socially, meeting new people, and even picking up new skills.