Do your kids get addicted to playing games on smartphones and computers and spending more time on the internet? Do you want to introduce a new skill to your kids which keeps them engaged just like the Games?
Then you have come to the right place. This blog will provide you with fantastic craft ideas for your children that you can simply make at home. Making crafts helps your children's imagination and creativity. Craft activities have been clinically shown to improve mental wellness and hand-eye coordination.
Paper Plate fish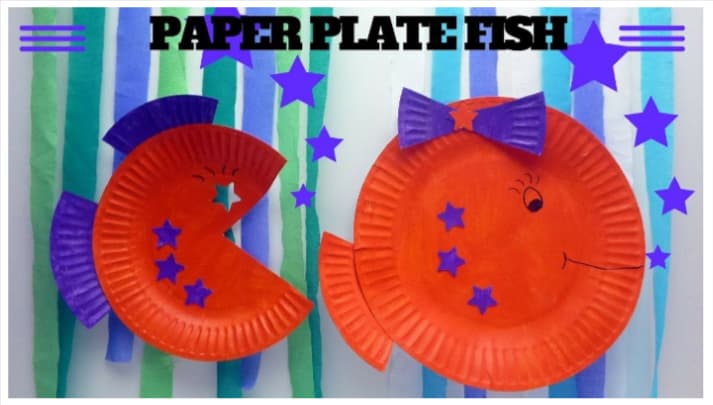 Out of the waste paper plates, kids can engage in fun activities for kids by creating a beautiful fish through painting. Once it gets dried, craft papers can be used to create colorful scales, adding a vibrant touch to their creation. To bring their fish to life, kids can get creative with the eyes, either drawing them on, making holes for eyes, or even using glitter or googly eyes for a playful and imaginative finish to their craft project.
Check out this video to create a colorful paper plate fish.
Craft stick octopus
By arranging the craft sticks into an asterisk-shape and gluing them together, you can make an amazing Octopus. This creative project is perfect for crafts for kids, allowing them to unleash their imagination. They can color the craft sticks or decorate them with craft paper and add googly eyes for the face. For added realism, kids can even add some beads along each stick to represent suckers on the arms of their octopus creation.. Check out this link to make an Octopus using craft sticks.
Pom-Pom Bouquet
Using colorful yarns, folks, needles, and scissors, kids can make colorful pom-poms in a creative and engaging craft project. This hands-on activity is not only fun but also helps kids develop fine motor skills and creativity. To create pom-poms, kids can start by wrapping about 3 inches of yarn around a fork, tying it in the center, and cutting the edges. Then, they can use a needle to tie all the wrapped yarn together to form a colorful bouquet. It's a fantastic way to keep kids entertained and can even be paired with printable coloring pages for kids to combine arts and crafts for an afternoon of creativity and fun.
Try this to make a colorful pom-pom bouquet.
Mason Jar Piggy Bank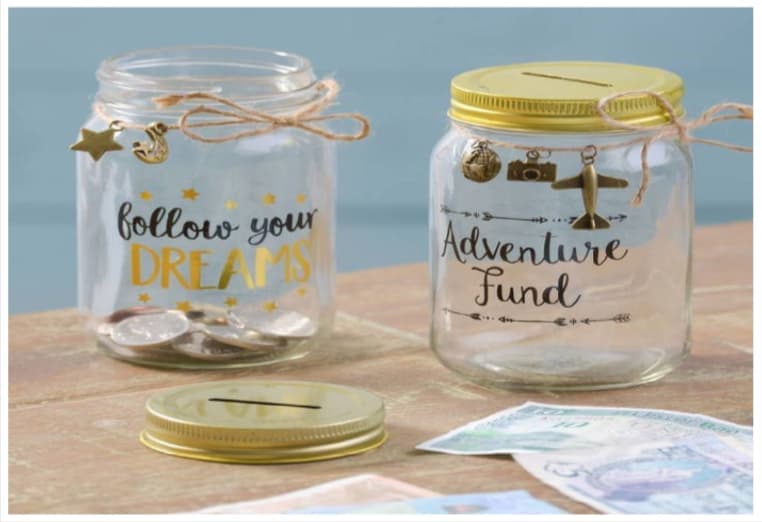 Start teaching your kids to save money now. This awesome craft idea will make the kids learn about the importance of saving money. All you need is mason jars, coin slot lids, and any decorative things that you have at home. Make a useful Mason Jar Piggy bank now.
Handstitched Cards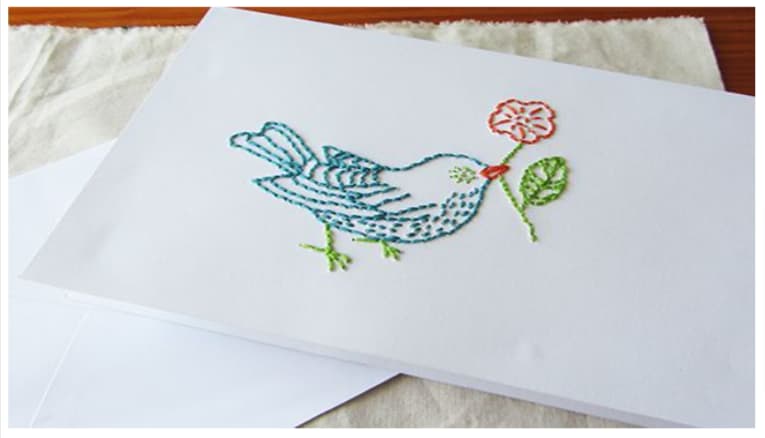 Most children like making gifts, particularly cards for their pals, and engaging in creative activities for kids can be both fun and rewarding. Cardmaking is a popular activity for children, allowing them to express their creativity. Hand embroidery can be incorporated to customize the card, adding a personal touch to their creations.
Cards can be cut in the form of a flower, bird, or animal, and to add a unique twist, children can use a small punch hole to create holes in the shape they desire. They can then use embroidery floss or yarn to stitch these holes, creating intricate designs. To further enhance their creations, kids can use buttons or glitters to decorate their cards, making this one of the enjoyable and artistic activities for kids to explore. Make a lovely card for your beloved ones by checking out this link.
Clothespin Dragonfly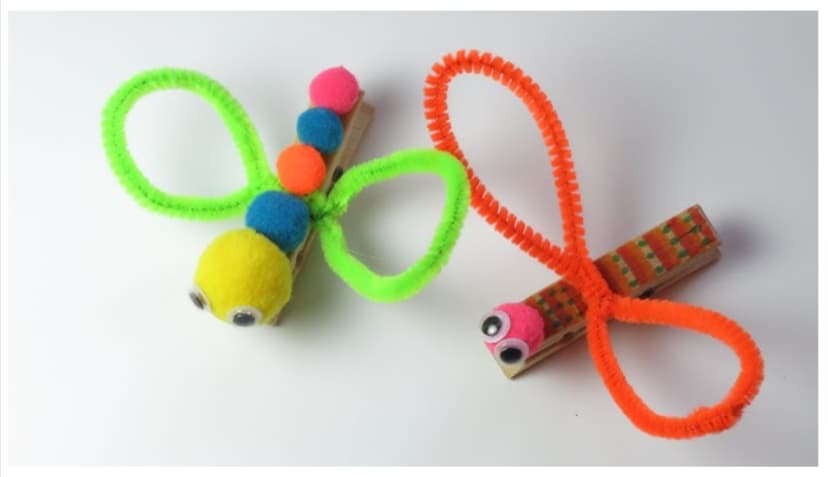 Beautiful Dragonflies can be made with the clothespin available at home. Let kids paint stripes on each pin, which will make the body of the dragonfly. Fix googly eyes on the front using glue. For making colorful wings, you can twist the edges of pipe cleaners or elastic bands, and yay you've got your own cute little dragonfly to fly around the house!
Check out this dragonfly.
Paper monster puppet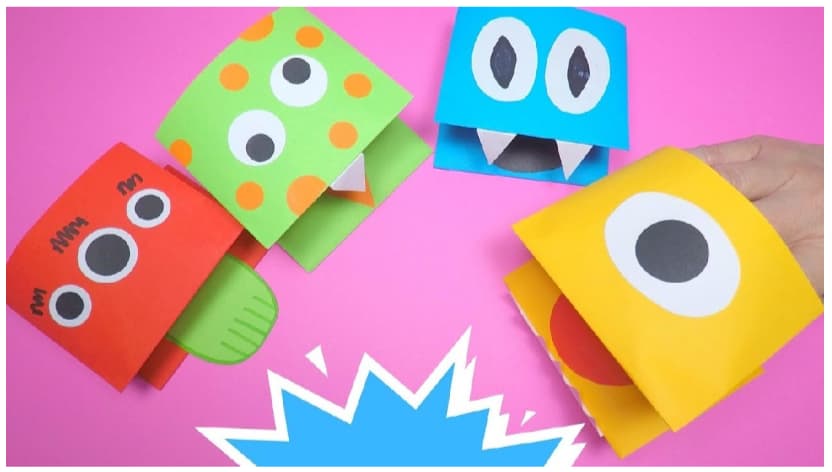 Waste paper bags and colored papers can be easily transformed into monster puppets. This is the most affordable craft for kids. Let the kids use their creativity to turn a paper bag into a scary monster. Add horns, tongues, ears, and fangs as per your imagination. Want to see how to make this puppet?
Check out this video.
Salt Painting
Salt Painting is an easy-to-make craft that will be ultimately loved by the kids. All you need is salt, glue, and watercolors. After creating the shape you want, apply glue, mix salt with watercolors, and spread over the shape. Shake off the excess salt. Now, put it under the sunlight for water to vaporize which will give an amazing texture to your salt painting. Check out this video to do a beautiful salt Painting.
Pen holder
By simply painting old coffee mugs or broken cups with art tools, you can change them into appealing Pen Holders.
You can either paint or wrap it using embroidery clothes and use beads and buttons to decorate it. See how a Pen holder is being made.
Egg Carton Animals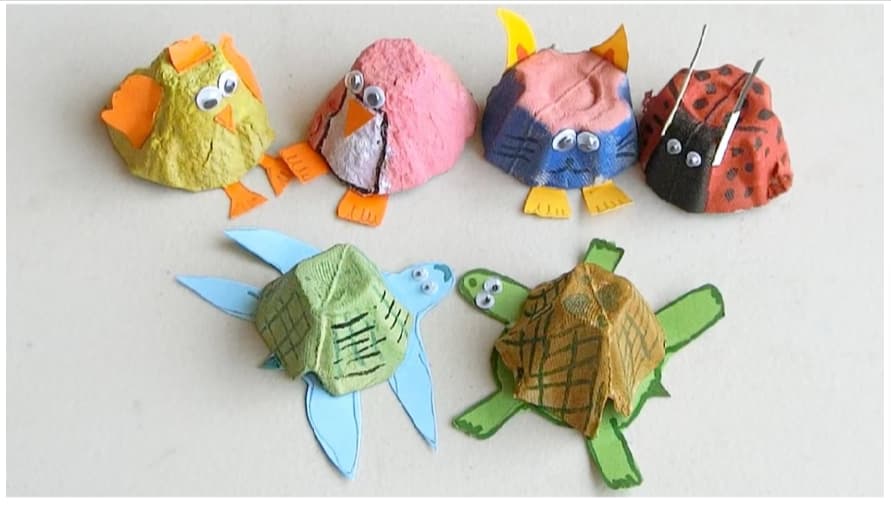 Recycle the empty egg cartons into cute little animals. Many kinds of insects, birds, and animals like turtles, caterpillars, and frogs can be made using egg cartons. After making, just paint the cartons and add details like googly eyes, pom-poms for turtle heads, pipe cleaners for caterpillar antennas, or green craft foam for frog legs as per your imagination. Try this video to make animals using egg cartons.
Paper Pinwheel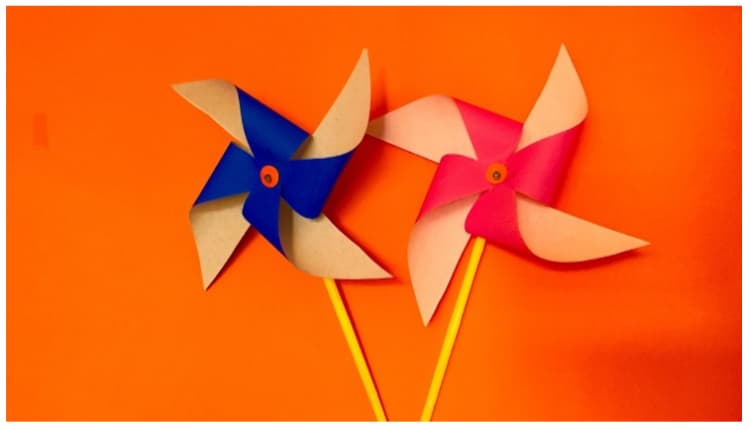 Your old drawings can be recycled to make pinwheels. This craft idea will surely connect the kids with nature. To make pinwheels, cut a piece of paper in half on all four sides. Using the pin, take the edges of the paper and pin them in the center, then glue the pinwheel to a stick. Your pinwheel can now be placed in your garden, where you can see it rotating in the breeze. Make a garden pinwheel by checking out this video.
Clay bowl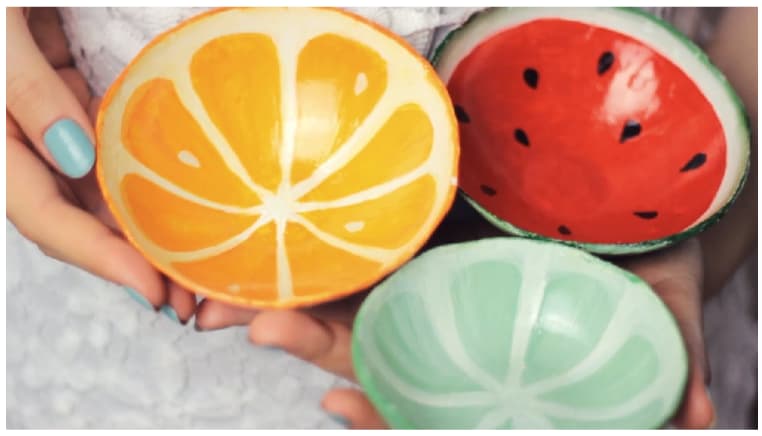 Most of the kids love to make beautiful designs using clay and would be even more excited if it turned into something useful. Let them make their bowls using clay and paint them using attractive colors. You can also use ready-made oven-baked clay and use watercolors to paint them. Use your imagination to create fruit, vegetable, or animal clay bowls. Watch this video to make an attractive clay bowl.
Dream Catcher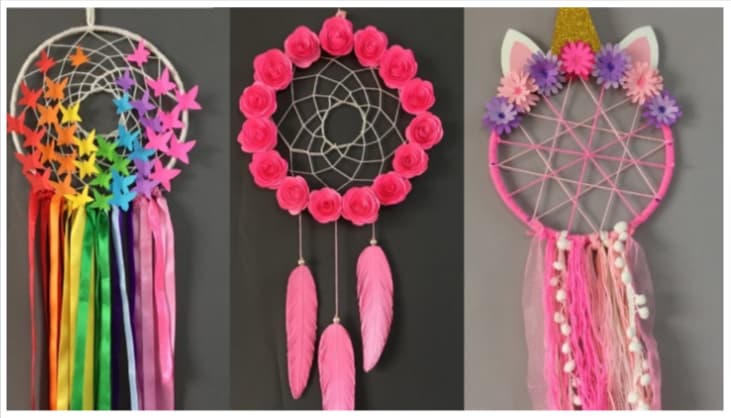 Kids always want to have dream catchers in their bedrooms to get rid of scary dreams. This is another paper-plate craft for kids. Cut the center of the paper plate and make crisscrosses using yarn. Decorate your dream catchers using bird feathers, colored papers, and beads. Make a beautiful dream catcher by watching this video.
Party Hats
Kids love parties and want to wear party hats. Instead of wearing boring party hats, make your own with some paper, glue, glitter, and a few other materials. Customize your hats using your favorite colors and available craft materials. Homemade party hats are easy, cheap, and reusable.
Paper Plate Mask
Instead of buying expensive scary masks for Halloween, kids can make their own masks using a paper plate. They can cut the plate into any shape they want, drill holes for the eyes, and tie them together with a rope or thread.
You can make different masks by watching this video.
Conclusion
Arts and crafts are an efficient way to bond with your child and foster developmental skills. While crafting, they learn to focus and concentrate, and it builds on kids' fine motor skills. Making crafts is an effective way to teach your child the importance of being patient. So what are you waiting for? Give the creators the materials they want and let them turn the waste into wealth.
Check out the BrightCHAMPS blog page to find more such activities to actively engage your kids in fun learning environments.
Frequently Asked Questions(FAQs)
Why is Arts & Craft important for my Kid?
Arts and crafts help the kids and their parents develop some very important skills like motor skills, literacy, math concepts, creativity, self-esteem, and parent-child bonding.