There's no doubt that games have the potential to provide great experiences for kids and enhance their motor skills.
Not only are games better for children than ever before, but so are the tools used to create them.
The most obvious example is Roblox, a platform for creating massively multiplayer online games, with millions of Roblox games to play.
User-generated content enables you to escape from it all with a quiet dive, bake your pizza, and survive the existential threat of a natural calamity.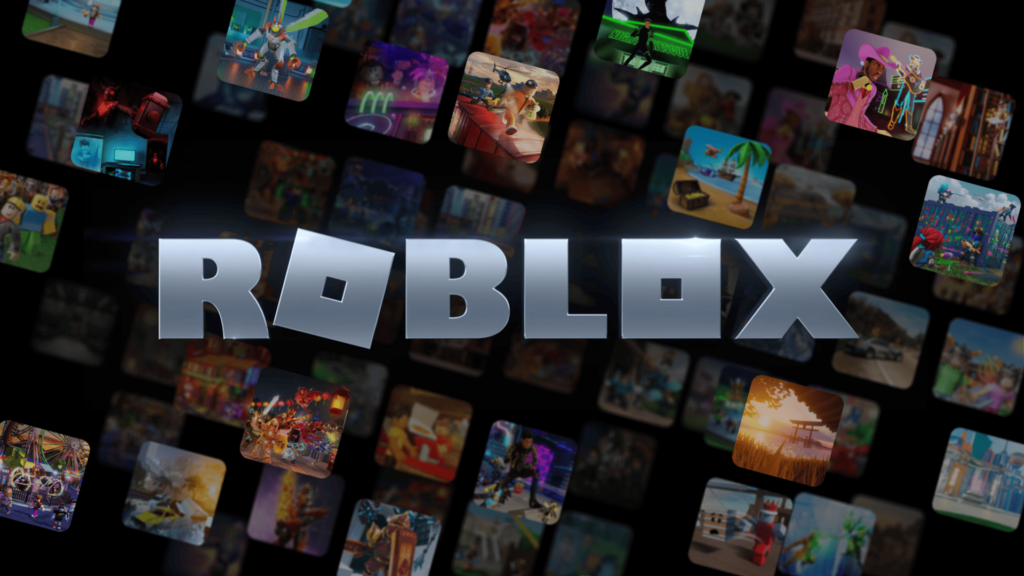 From sims to RPGs and adventure games, we've highlighted the best Roblox games to play online with over 100 million other friends.
Imagine it as if LittleBigPlanet and Minecraft were combined to create a single platform.
We're here to list the top 5 upcoming fun Roblox games in 2023 because there are far more games available on the platform than you can potentially play.
Read till the end of this blog and you will find the best Roblox games and other information about this fascinating platform. So let's get started!
Best Roblox Games To Play In 2023
Pixelria
Starting at number five, we have a special game by the name of Pixelria for you. By 2023, the pizza-themed Roblox game Pixelria will be available on the service.
Based on the developer's video that was posted in the Roblox development forum, the game revolves around gathering pizza orders and using the appropriate toppings to create the customer's ideal pizza.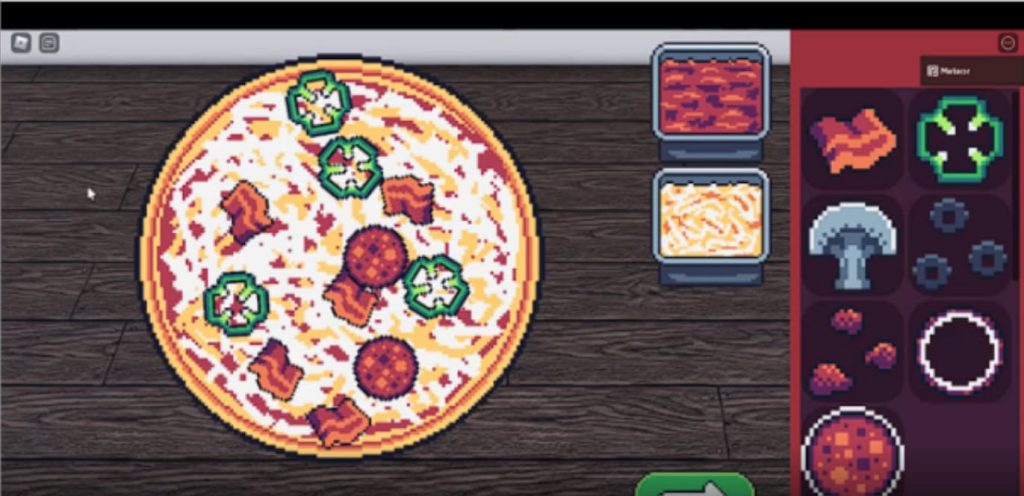 The game is essentially a pizza-making game similar to working at a pizza place but it has a retro feel to it.
We're eager to play the game whenever it launches in 2023 because it has a very well-made art style previously seen in other Roblox games.
The process of creating pizza is already quite fascinating where you must bake the pizza at the proper temperature and add the appropriate number of toppings.

Mini Cities 2
The fourth game on this list is Mini Cities 2. A city-building game called Mini Cities 2 for Roblox will be out in 2023.
The game Mini Cities, which allows players to create the best city on Roblox, is undoubtedly a sequel.
Your objective in this game is to keep the residents of your city happy by developing in a way that meets your demands as you move from starting with nothing to becoming a massive metropolis.
Many cities are expected to have hundreds more buildings in 2023 than they did in the first game, so if you've always wanted to design your ideal city, this is the game for you.
In terms of route design options, this will be more akin to the PC city-building game City Skylines.
Sushi Shop Simulator 2
Sushi Shop Simulator 2 is another forthcoming game for 2023. Many people are anticipating the arrival of this Roblox game in 2023.
Although it is based on a sushi store simulator, the follow-up will include improved graphics, new gameplay elements, NPCs, and many other things.
According to reports, Sushi Shop Simulator 2 will be set in an underground subway where you will have to serve passengers waiting for their trains.
The setting's distinctive atmosphere is said to really immerse you in the game, and sushi shop simulator 2 adopts a more realistic style that some of you may find appealing.
Dead Zone Eternal
Up next at number two is Dead Zone Eternal. Dead Zone Eternal is an upcoming first-person shooter with a survival theme that will probably launch in mid-2023 or late 2023.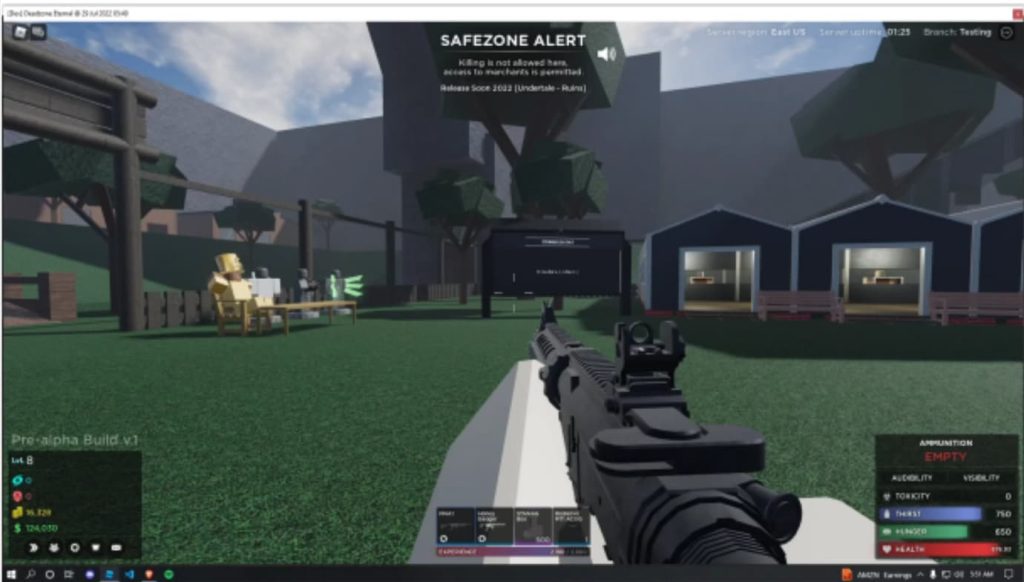 However, what sets it apart from other first-person shooter survival games on Roblox is the ability to customize weapon attachments on the fly by holding a specific key.
This includes suppressors, scopes, magazines, lasers, and more. It is obvious that the game was inspired by Battlefield 2042, which makes it an extremely tactical and enjoyable game.
Nindo Story
Last but not least, at number one, we have the game Nindo Story, which is an MMO-style game currently under development that was inspired by the Naruto Manga although it's inspired, the game instead chooses to incorporate creative concepts and elaborate on topics that were not fully explored in the original series.
In general, I'm excited to see how the finished game turns out because the leaks have already been released.
Conclusion
Roblox never fails to deliver a great gaming experience to its users, and with our blog, you can find the best upcoming Roblox games to enjoy the thrill and fun of in 2023.
That said, there are thousands of user-generated experiences to enjoy on the platform, so make sure you try as many as possible.
Don't forget to browse the blogs brought to you by BrightChamps to learn more about Roblox and other related topics! Also, don't forget to check out our exciting workshops on robotics for kids near me, where young minds discover the wonders of technology while having a blast!
Frequently Asked Questions (FAQs)
What Roblox game is the most played in 2022?
10 Most Popular Games in Roblox to Play in 2022 
1. Adopt Me! …
2. Tower of Hell. … 
3. Brookhaven RP. … 
4. MeepCity. … 
5. Piggy. … 
6. Murder Mystery 2. … 
7. Royale High. … 
8. Jailbreak. 
What Roblox game is the scariest?
By a significant margin, 3008 is the most-played horror game on Roblox. It's an SCP game, based on the original SCP – Containment Breach game. You are in an endless IKEA, which is already terrifying, but you'll also encounter additional difficulties while you're there.
What is the appeal of Adopt Me?
Adopt Me's popularity stems from a combination of a devoted player base and freeform play, like many other Roblox games. Similar to how playground games grow over time as developers incorporate player-requested features, it changes over time.
Is Roblox suitable for 7-year-olds?
The platform is rated as safe for users 13 and older by Common Sense Media despite the fact that there is no set age limit for children to use Roblox.