Unquestionably, Minecraft is a great platform that offers gamers worldwide a creative space to deep dive into their imagination. To enhance the overall game experience, there are various mods that amplify the performance of the game.
OptiFine is one such Minecraft optimization mod that increases the performance, uses shaders packs, and improves the graphics of Minecraft.
OptiFine is one of the best Minecraft graphics mods. You can reduce the lag in Minecraft and increase Minecraft's graphics, all with this one mod.
But are you confused about how to download and install OptiFine and use it in Minecraft? Don't worry, we got you covered with this blog. Continue reading till the end and you'll get answers to your questions.
Firstly, let's understand how to download OptiFine.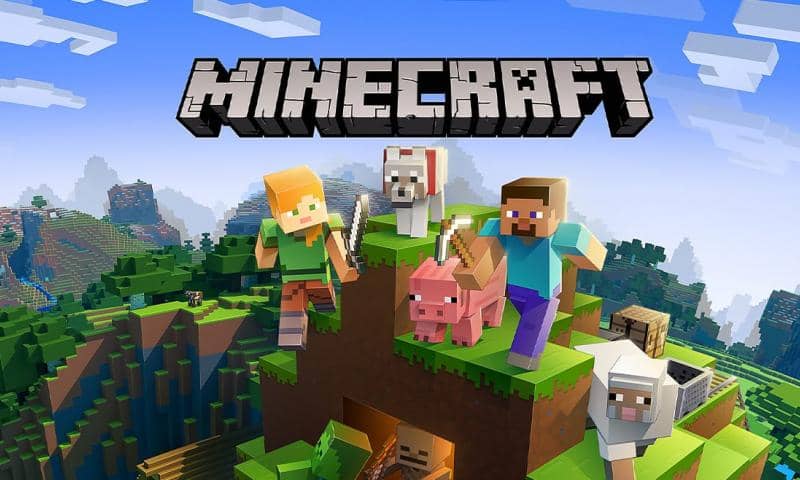 Table of contents
How To Download OptiFine 1.17
Access the Download Page
The first and foremost step is to access OptiFine's own dedicated download page. You can get the OptiFine download page at optifine.net/downloads or by searching it online.
Locate the Version of OptiFine You Want
On the OptiFine download page, you will get to see the latest version. You can check out the older versions of OptiFine by clicking the 'Show all versions' link.
All the previous versions will then appear. Optifine 1.17 is also visible while scrolling down. Thankfully, the downloading and installation process is the same for all versions of OptiFine.

Download OptiFine for Minecraft
Once you have located the version of OptiFine 1.17 that you want to download, you can get it by clicking on the 'Mirror' link located on the right-hand side of this version.
This will take you directly to that version's download page. Some advertisements might pop on your window, ignore them and proceed with the page.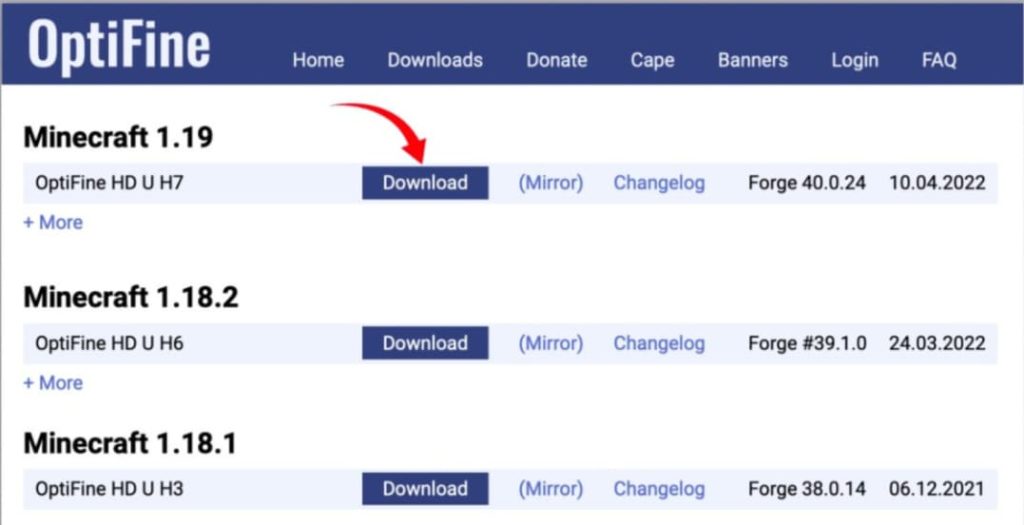 Click this 'Download' button as shown in the image above and OptiFine will start downloading. You might need to save the file depending on your browser.
Once you successfully complete the above steps, you will have Optifine 1.17 downloaded to your device.
Now let's find out how to install Optifine 1.17.
How To Install OptiFine 1.17
Open The OptiFine Installer
With OptiFine downloaded, we can move ahead to install it. To start with, open the OptiFine Installer. This is actually the OptiFine file that you downloaded earlier. To open the installer, right-click on the file and click 'Open with'. Then, select 'Java' and click 'Okay'.
Install OptiFine with the Installer
Once OptiFine Installer launches itself, it is super easy to get OptiFine installed on the system. Just by clicking the 'Install' button, the mod will start with the installation procedure on your device.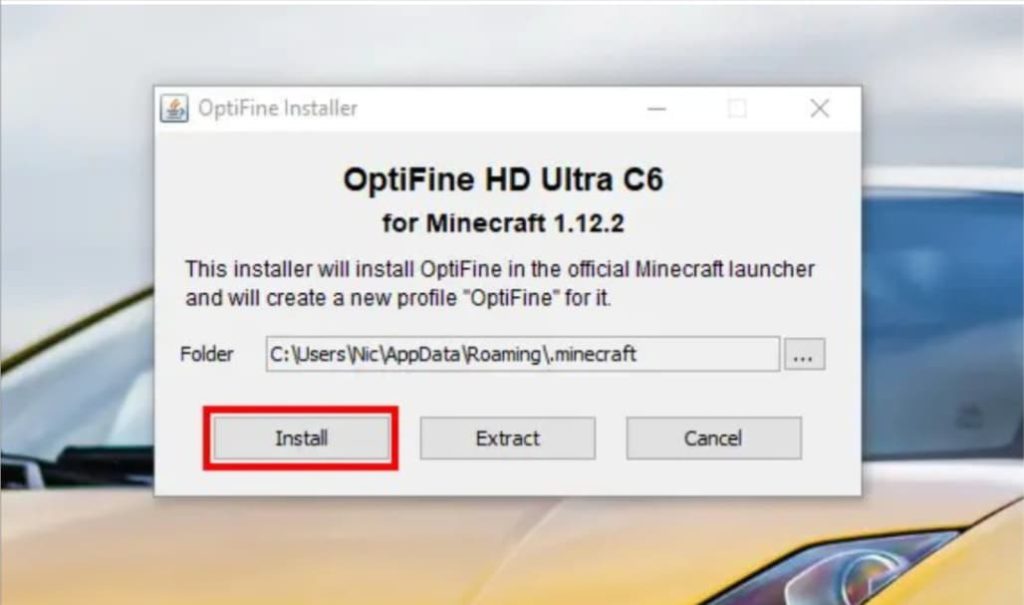 After a few seconds, a pop-up box will appear that confirms that OptiFine is successfully installed.
You can do it by just running the game from the Minecraft Launcher with NO MODS. Once you accomplish all the steps, you will be able to get OptiFine on your system.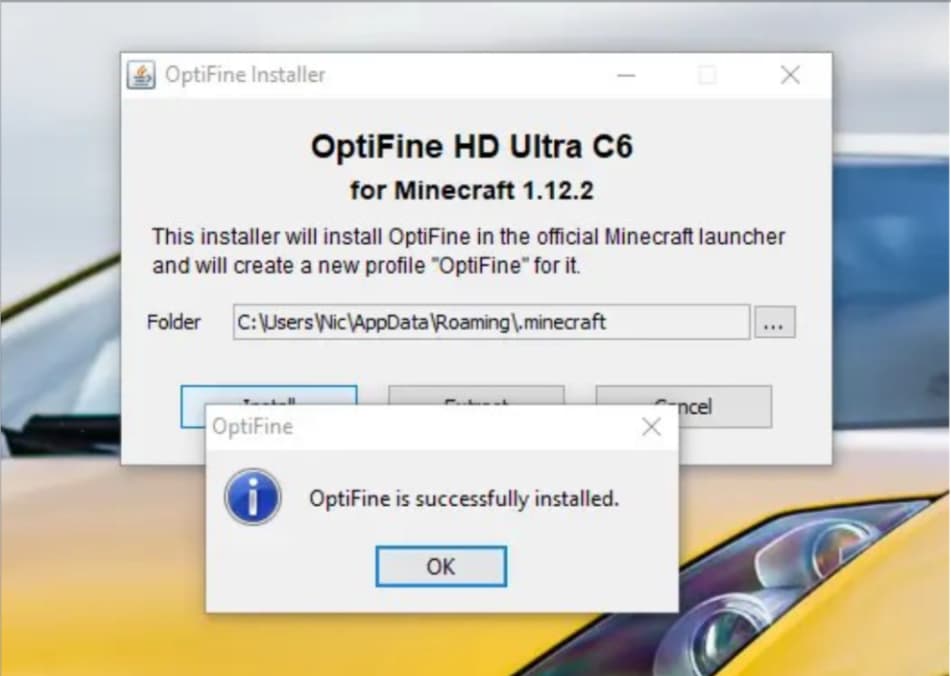 The installation and downloading process are considerably hassle-free. If you want to have another Optifine installation, you need to follow the same process.
Conclusion
Minecraft is a fantastic space that allows players' creativity to flourish as they dive deep into the gaming experience.
Optifine is an optimization mod that enhances Minecraft's performance. But downloading and installing Optifine might make you scratch your chins.
This blog brings you a complete download and installation guide to make the process hassle-free for you. If you'd follow the given steps correctly, you will be able to download and install Optifine smoothly.
Learn more about Minecraft and game development through Minecraft at BrightChamps with its specially designed curriculum, which makes learning game development and coding simple for students in Grades 1-12.
BrightChamps also teaches a variety of other programs that assist children in developing a foundation in computer programming for kids through activities, interactive lessons, and other means.
Frequently Asked Questions (FAQs)
Do you need Java for Optifine?
You can install OptiFine without manually installing Java on macOS or Windows. It involves the command line but the process is quite simple. On Windows or macOS, Minecraft Java Edition manages its own Java installation. We can use this Java to run the .jar OptiFine installer.
Is Optifine safe?
Optifine is quite safe and secure if the installation process is carried out smoothly. However, you need to be careful with the ads and popups which might carry some viruses.