Parents are understandably apprehensive about investing hundreds of dollars on a device that their children) would almost certainly abuse. However, the good news is that you don't have to pay a fortune to have an excellent tablet. You may choose a gadget that has instructional information as well as entertainment alternatives and parental controls. 
Below is a list of the greatest tablets for kids in 2022, beginning with my top pick:
Top 5 best tablets for kids
iPad (ninth generation)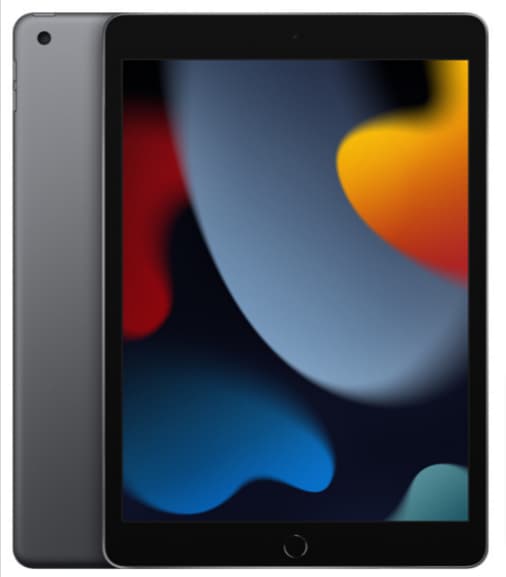 pros
Solid performance
Long battery life
App support for days
Wide education adoption
cons
Expensive
Storage limited to 64GB or 256GB
Accessories add up, too
About this item
Gorgeous 25.91 cm (10.2-inch) Retina display with True Tone
A13 Bionic chip with Neural Engine
8 MP Wide Back Camera, 12 MP Ultra Wide Front Camera with Centre Stage
Up to 256GB storage
Stereo speakers
Touch ID for secure authentication
802.11ac Wi-Fi
Apple's iPad is simple to operate and performs admirably, making it suitable for a wide range of tasks, including fun & educational activities for kids. There are also dozens of accessories and applications available to improve the experience, enhancing both productivity and learning opportunities. In addition to broad industry backing, you're getting a lot of technology for the asking price. The 10.2-inch display is crisp and sharp, and the cameras may be utilized for FaceTime chats or augmented-reality apps to assist your youngster in learning more about their environment.
Adding a keyboard and Apple Pencil to an iPad can make it even more useful for various tasks, including productivity and creativity, as well as for educational purposes such as using coding apps for kids. You also don't have to buy Apple's specific tablet keyboard; any Bluetooth keyboard will do, providing you with flexibility and options to enhance your iPad experience based on your specific needs and preferences.
Samsung Galaxy Tab A7 Lite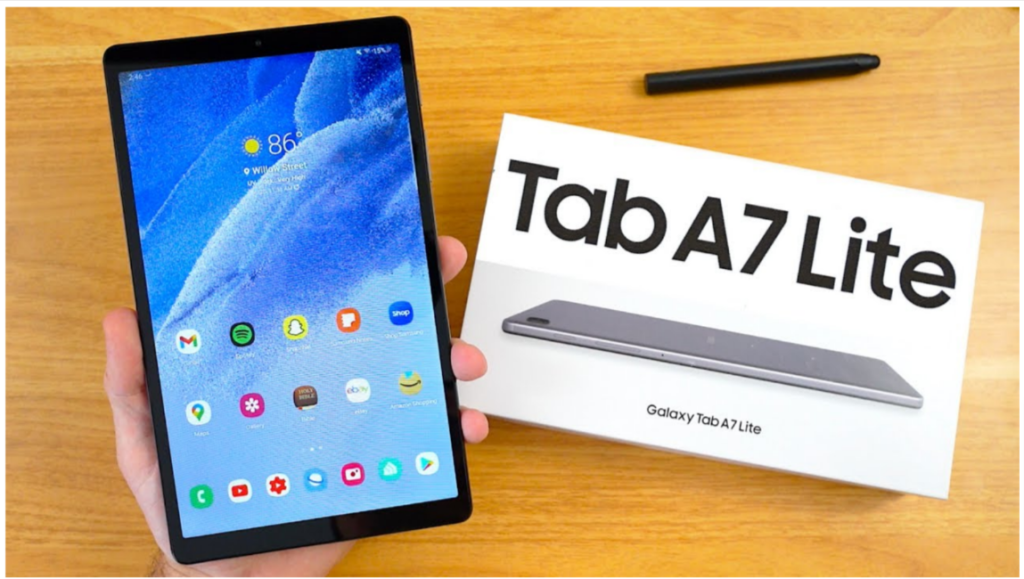 pros
Full Android support
MicroSD card support
Under $200
cons
Performance
Battery life
Display is just okay
About this item
22.05 cm (8.7inch) Immersive Display (1340 X 800 pixels resolution) with an elegant slim bezel, 80% screen-to-body ratio for the best viewing experience
Dolby Atmos Speakers
Long-lasting 5,100 mAH battery with fast adaptive charging
3 GB RAM, 32 GB Internal Memory (expandable to 1 TB)
8 MP Rear Camera, 2 MP Front facing Camera, Powerful MT8768T processor for best-in-class multimedia experience
If you want a complete Android tablet with full Google support, the Galaxy Tab A7 Lite is the way to go. Samsung's low-cost tablet sports an 8.7-inch display, 32GB of storage, and comes pre-installed with Android 11. This implies that you or your children will have access to the Play Store, which includes YouTube or YouTube Kids.
The Tab A7 Lite, like the Fire tablets, may not deliver top-tier performance, but it is more than capable of handling various tasks, including streaming programs, playing kid-friendly games, and serving as an e-reader. It's a versatile device that can also accommodate additional storage through a microSD card, providing a cost-effective option for expanding the 32GB of storage. This flexibility makes it a suitable choice for a range of activities for kids, ensuring entertainment and learning options are readily available.
Lenovo Tab P11 Plus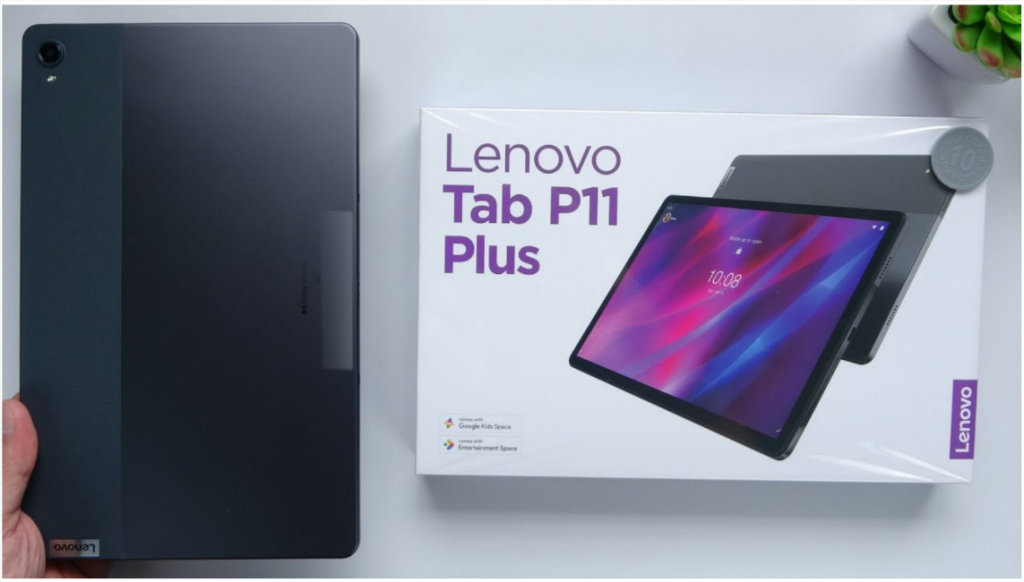 pros
Long battery life
Full Android
Great display
cons
Keyboard not included
Performance
Cameras
About this item
11 inch 2K (2000*1200) display | NTSC 70% | Colour Depth 16.7 million | 400 nits brightness| PPI 213
Dual Tone Metal Body | 7.5 mm thin | Android 11 OS
Mediatek Helio G90T octa-core processor | 6 GB RAM | 128 GB ROM expandable upto 256 GB | 7700 mAH battery | 15 hours playback time
Quad speakers optimized with Dolby Atmos | Dual Microphone Array | Smart Voice DSP | Face Unlock technology
13 MP Auto-Focus with Flash Rear Camera | 8 MP Fixed Focus Front Camera | 1 year warranty
Lenovo's Tab P11 Plus is a stylish and reasonably priced tablet. The 11-inch, 2K display is stunning, and the battery life will keep your youngster occupied for hours. The battery life is my favorite feature of this tablet. Lenovo says that you can stream videos for up to 15 hours, which my tests have shown to be true. Furthermore, it comes pre-installed with Android 11.
The Tab P11 Plus does not include a headphone port, so if you want to keep your child's cartoons or games quiet, you'll need to get some kid-friendly Bluetooth headphones.'
Lenovo Tab M10 Plus Tablet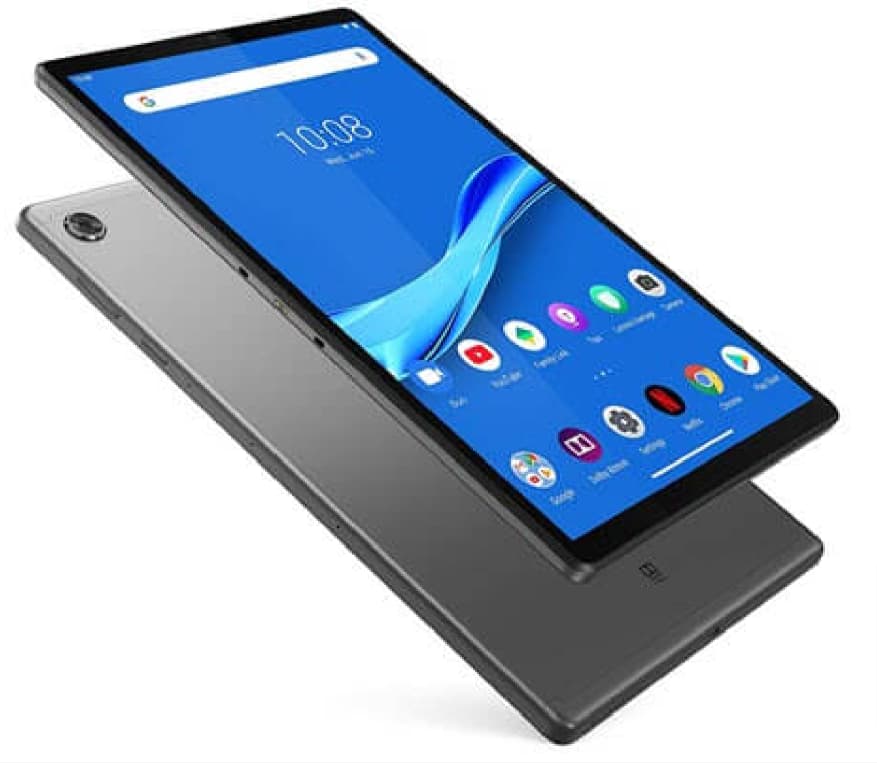 Pros
Face unlocking technology.
Kid mode is included.
Comes with dual speakers.
Cons
Streaming and lagging problems
About this item
10.1-inch FHD (IPS LCD) (1920×1200) display| 100% sRGB| 320 nits brightness
8.5 mm thin| 460 gm light|Android 11| Unisoc T610 octa-core processor
4 GB RAM | 64 GB ROM expandable up to 128 GB| 5100 mAH battery| 10 hours video playback time
Dual speakers with Dolby Atmos| One microphone| Face Unlock technology
8 MP Auto-Focus Rear Camera| 5 MP Auto-Focus Front Camera| 1 year warranty
With its all-metal rear cover, the Lenovo Tab M10 Plus Tablet has a premium appearance and an expensive feel. Its small and slender bezels are the most popular. TDDI technology allows you to watch videos on the large 10.3-inch FHD display.
The fastest and most powerful feature of this kid's tablet is its Octa-Core CPU, with a main frequency of approximately 2.3 GHz. This impressive processing power ensures smooth and responsive performance, which is essential for running applications, games, and educational content, including fun facts for kids. With this tablet, you can expect speedy operations and an enriched learning and entertainment experience for your child.
Aside from that, this device has a high-quality 8 MP back camera and a 5 MP front camera. There will be two side speakers calibrated to Dolby Atmos as well as twin microphones.
Samsung Galaxy Tab A8 Android Tablet
Pros
Fast and easy transfer.
Galaxy Ecosystem.
Kids Digital learning feature.
Cons
Lag and heating issues may occur sometimes.
If you're searching for a tablet for your child, the Samsung Galaxy Tab A8 Android Tablet is a must-have. This tablet has a sleek metal shell that is only 6.9 mm wide, giving it a classic modern vibe. This product comes in three stunning colors: pink gold, silver, and grey.
The Dolby Atmos surround sound is what many appreciate most about this tablet, providing exceptional audio quality with clarity and depth, which can enhance the experience of educational content and good habits for kids. The most interesting thing about this product is that it can automatically sync with your other devices through Bluetooth, offering seamless connectivity.
Another advantage of this tablet is the secure environment it provides for your children, allowing them to play and study simultaneously while giving you complete control over their activities. Its two split displays also contribute to increased productivity.
Conclusion
Tablets can be a fantastic tool to improve learning, but the question of "which one to purchase" always arises when making a purchase. The above-mentioned are the 5 best tablets for kids in 2022. Visit the most recent educational blogs on the BrightCHAMPS blog page for more engaging and beneficial material for children.
Frequently Asked Questions (FAQs)
Which operating system do you prefer for tablets?
Different operating systems (OS) are available for children's tablets. The most prevalent of them are Android and Apple. Android OS is available in a variety of tablet price ranges. Android tablets are a great choice if you want a cheap tablet that is good for kids.
If you're shopping for tablets for youngsters, Apple's iPads are a more expensive option.
How might tablets benefit children?
Children can use tablets for a variety of purposes. They can download several educational applications and games. They can also view informative movies to help them comprehend their courses better. The ability to read books on the best kids' tablets is one of their most important features. This makes it easier for them to appreciate learning new things.
What is the greatest and most affordable tablet for children?
When buying a tablet for a child, one of the most important things to consider is how much it costs and how affordable it is. Because children are unfamiliar with electronic gadgets and have little understanding of their mechanisms, parents should choose inexpensive tablets that are easier to use. The Amazon Fire HD Kids Tablet, the Amazon Fire 7 Kids Edition Tablet, and the Amazon Fire 7 Kids Tablet are all excellent choices.
What should the ideal battery life look like?
Have you ever wondered what it's like to be playing a game when the battery dies in the middle of it? It's quite annoying. To avoid this issue, when purchasing a child's tablet, consider how long the battery life lasts. The more complicated the app, the more battery life it consumes; therefore, while shopping for the best tablets for kids, look for kid tablets with long battery lives.